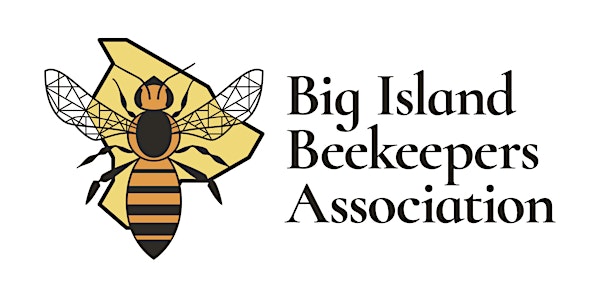 BIBA's November Meeting
Big Island Beekeepers Association November Monthly Meeting
About this event
About Us
The Big Island Beekeepers Association's (BIBA) mission is ​to assist fellow beekeepers; to educate beekeepers and the public in matters related to honey bees and beekeeping; to cooperate in marketing honey bee products; to provide community service related to bee issues; to promote beekeeping by creating a positive image of honey bees, beekeeping and bee products.
Visit us at https://www.bigislandbeekeepers.com/
Follow us on Facebook @BigIslandBeekeepers
Featured Topic
In light of just finishing up the 11th Annual Hawaiian Honey Challenge we will be announcing the winners. We will bring the 1st Place entries to the Komohana Senior Center *next month 12/12/22* for taste testing!
It is also BIBA Board elections month so if anyone is interested in running for any of the Board positions, please make sure your Membership dues are paid up, you send an email to us with your name and position interested in by end of day Monday 11/7, and you attend virtually.
Positions Available: President, Vice President, Treasurer, Secretary, Media Editor, Public Affairs, Member at Large
For more about each position visit: https://www.bigislandbeekeepers.com/about
Our monthly meeting will take place only VIRTUALLY this month. Meeting link will go live at 6PM Hawaii time, with presentation to begin at 6:30PM.
We hope you can join us !
Mahalo and hope to see you then!