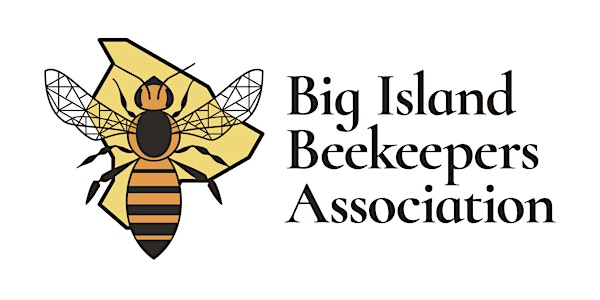 BIBA's June Meeting
Big Island Beekeepers Association June Monthly Meeting
By Big Island Beekeepers Association (BIBA)
Date and time
Tuesday, June 13 · 8:30 - 11pm PDT
About this event
2 hours 30 minutes

Mobile eTicket
About Us
The Big Island Beekeepers Association's (BIBA) mission is ​to assist fellow beekeepers; to educate beekeepers and the public in matters related to honey bees and beekeeping; to cooperate in marketing honey bee products; to provide community service related to bee issues; to promote beekeeping by creating a positive image of honey bees, beekeeping and bee products.
Visit us at https://www.bigislandbeekeepers.com/
Follow us on Facebook @BigIslandBeekeepers
Featured Topic
This month we will be conducting an ONLINE ONLY meeting format. The Zoom link will go live at 5:30PM, guest speaker to begin their presentation at 6PM.
This month we are delighted to host Dr. Olav Rueppell from the University of Alberta. His Presentation is titled: "From brood signaling to the development of a new hygienic assay"
Presenter Bio
Dr. Olav Rueppell has been a professor of honey bee biology and health in the Department of Biological Sciences at the University of Alberta since 2020 when he moved from the University of North Carolina Greensboro, where he led an independent research group since 2003.
Throughout his career, Dr. Olav Rueppell has combined fundamental and applied science with research approaches ranging from genomics, toxicology and molecular biology to behavioral studies, apicultural experiments, demography and theoretical modeling. He focuses on Varroa, viruses, and stress in order to improve honey bee health and he is also particularly interested in behavior, the genome, and life history evolution in the social context of the honey bee colony. His academic program has been continuously funded by a variety of private and governmental agencies, he has mentored over 100 students who participated in his research, and authored over 100 scientific publications.
Please come with questions!
We hope you can join us !
Mahalo and hope to see you then!