Description
Hafa Adai! Join us for our first 2019 Biba! Food of Guam pop-up dinner, where we will be continuing our evolving journey with Chamoru food and its place in the Pacific Northwest by celebrating the past, present, and possibilities of the cuisine of the Mariana Islands.
Treat yourself… bring your friends and family to this 4-course dinner of warm, bright, rustic, island-style cooking by Ed Sablan of PDX671. "This menu features some dishes I love and I'm thrilled to be offering this fun home-style food. Watching the food of my culture emerge, and being a part of its evolution is really exciting. Come feast with us!"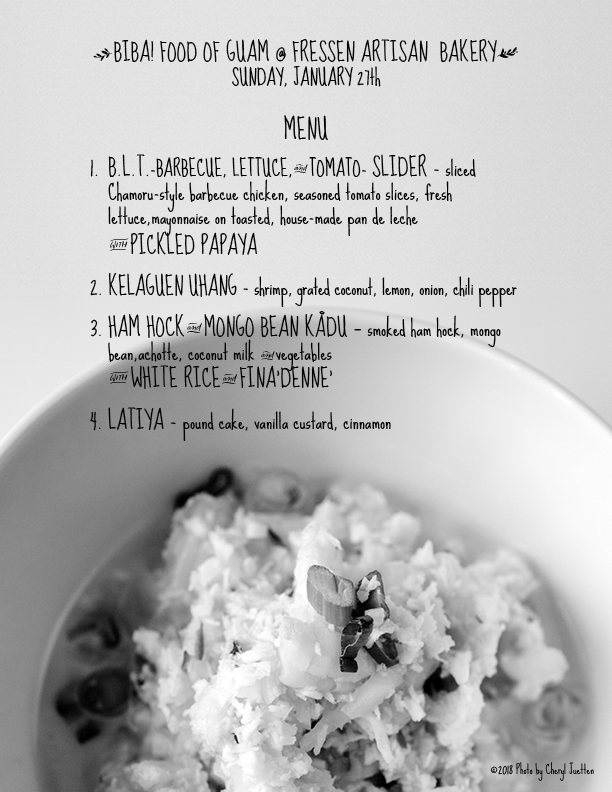 We are honored to be offering you this experience at Fressen Artisan Bakery, the home of high quality artisan breads, pretzels, and pastries in the German tradition.
Enjoy great conversation, dine with awesome friendly people, and join us in our journey of celebrating Chamoru food. We'll see you there!
Si Yu'os Ma'ase!