Description
Join Curl Enthusiast & Natural Hair Influencer @MzBiancaRenee for her first ever So Cal Meet Up presented by The Curl Squad!
Guests will enjoy a LIVE Demonstration and discussion lead by Bianca Renee followed by a Meet & Greet with the curly girl herself! Be sure to take a selfie with her before you go! The best part the event is FREE!
R.S.V.P. today for FREE to hold your spot at the event, please keep in mind that SPACE IS LIMITED and so RSVPs can run out!
The first 40 Guests who ARRIVE at the event will receive a FREE gift + If you R.S.V.P. + go To Bianca Renee's Instagram @MzBiancaRenee & follow the rules under the flyer you will be enterted to WIN A FREE CURLY HAIR CUT and be a part of the LIVE Demo on event day!
Bianca Renee is known widely among curly girls in the natural hair community for her You Tube Channel 'Bianca Renee Today' where she does a superb job educated girls and women on how to care for and style their natural hair.
Be sure to SUBSCRIBE to her Channel and to follow her on Instagram at @MzBiancaRenee
All sponsorship inquiries can be submitted to info@thecurlsquad.net
---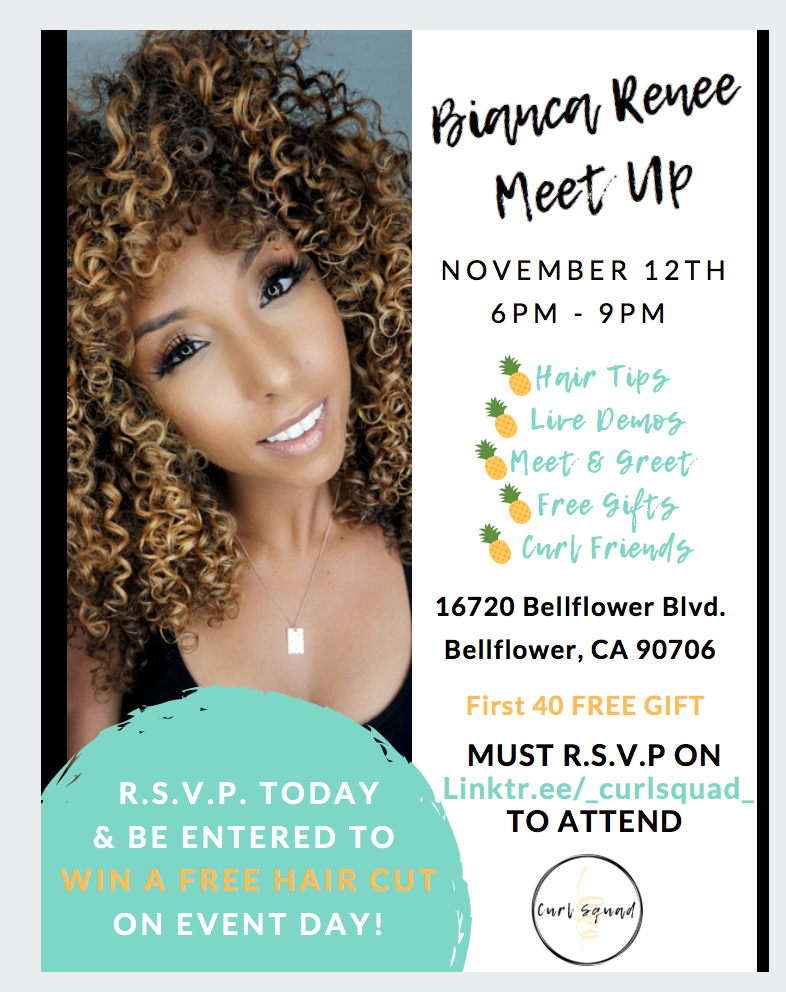 ---

Our mission is to bring out your natural beauty, promote wellness from within and empower you with the confidence to take control and make positive choices.
"Your salon experience should be as unique and memorable as you are! We aspire to consistently bring you the freshest styles and ideas, keeping up with current trends and constantly educating ourselves about best practices in the industry." – Kimberly Wright, Owner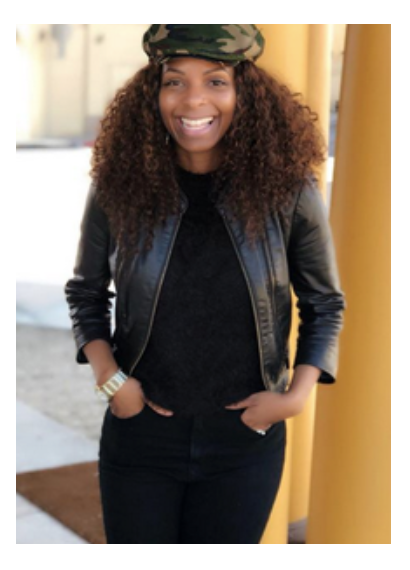 We promise to pay close attention to the details of your service, maintain the highest standard in the cleanliness of our salon, exceed your expectations, and keep you coming back for more!
For people who are looking for a salon that offers great customer service, amazing hair care, and exceptional hair services, look no further – you found the right place.
This is an exerpt from Natural-Intensions.com Book Your Appointment today.
----