Sales Have Ended
Registrations are closed
You are all set! See you on August 6th!
Sales Have Ended
Registrations are closed
You are all set! See you on August 6th!
The Bi-Okoto summer camp kids have been drumming, dancing and singing their way through the summer. This is their moment to shine!
About this event
E' Kaaro/E' Kaasan, (Good Morning or Good Afternoon in Yoruba)
The year so far has taught us for the most part, a new way of thinking about who we are and who and what is important to us in life. Bi-Okoto Cultural Center not only brings this awareness to the community by staying engaged with offering classes, performing, and teaching about West African culture around the tri-state and summer camp.
This year's summer camp was a journey through the Images of Africa and the kids learned the importance of why they were learning poems, songs, and phrases and not just memorizing them in order to grasp the essence of the Yoruba and Nigerian culture to take to the rest of the community.
The kids will show you all they've learned in camp and all introductions and performances will be by the kids! Their performances will consist of: Counting in the Yoruba language, poetry, and dance just to name a few things. This is a treat and is a free event.
E se pupo! (Thank you very much)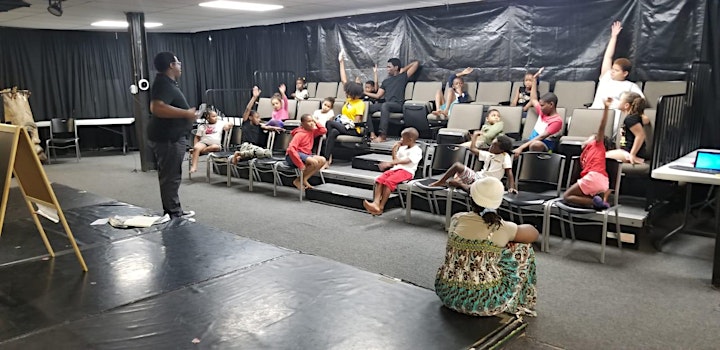 Shout Out to Jason Alexander Holmes from the Cincinnati Boychoir for his teaching contribution to summer camp!
Organizer of Bi-Okoto Summer Camp Showcase