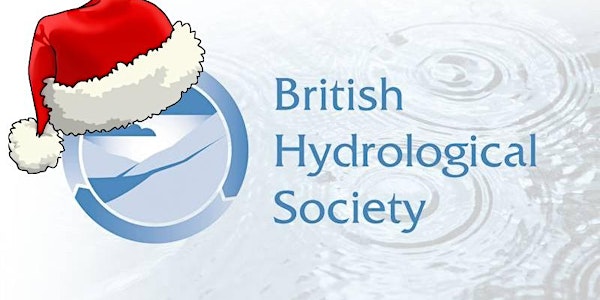 BHS Newcastle University Christmas Lecture 2022
Newcastle University and BHS Pennines Christmas Lectures 2022
About this event
Dear BHS members,
The BHS Pennines Section would like to welcome you to the Newcastle University and BHS Pennines Christmas Lectures 2022 on Zoom on Tuesday 6th December at 12:30 – 13:30 GMT.
This is an annual tradition for the branch to provide a platform for PhD students across the Pennines region to present their latest research on topics of interest to BHS members. We are planning similar events with other institutions over winter as well, which will be announced in due course
The event is free to attend and will be on Zoom. To help manage numbers on the call, we need to ask you to register on EventBrite link at this link https://www.eventbrite.com/e/bhs-newcastle-university-christmas-lecture-2022-tickets-464636489247
It is a quick process and should only take a couple of minutes.
Speakers are below and abstracts attached.
• Ali Leonard "Multi-scale water resources planning in England and Wales".
• Keith Shotton "Developing precipitation datasets for mountain regions in a changing climate"
Talks will be 20 minutes each, with an opportunity for questions at the end.
We look forward to seeing you
BHS Pennines Committee
Developing precipitation datasets for mountain regions in a changing climate
Keith Shotton
More than 20% of the global population depend on mountain runoff for their water supply. Due to its importance for future water resources, as well as flood and drought planning, an improved understanding of spatial precipitation patterns in mountain regions is needed. Gauge networks are sparse and traditional methods of interpolation yield inadequate precipitation fields for ungauged and poorly gauged catchments.
This project uses a cutting-edge method to generate multiple random spatial precipitation fields, conditioned on gauge observations, initially for a test catchment in the Canadian Rockies. Selection of suitable fields is optimised using streamflow measurements via an inverse modelling approach. Sensitivity of these fields to seasonality, elevation and precipitation phase is tested. The project aims to identify global-scale ingredients for random spatial fields in mountain regions and to explore how climate change impacts these elements. Spatial fields will be generated using other stochastic methods to evaluate the new method. Long time-period flood frequency curves generated using each approach will be compared. Different methods of phase partitioning will be evaluated to identify impacts on extreme flooding which is often controlled by snowpack melt. Climate change perturbations will be applied to generate potential future flood estimates.
Multi-scale water resources planning in England and Wales
Ali Leonard
Water shortage poses an existential risk for society as well as species and habitats. Water resources planning helps to alleviate the risk of running out. However, as we move further into the 21st century, climate change, population growth, and sustainable abstraction limits may tip the balance between supply and demand into the red zone, where we face water deficits, or as Sir James Bevan described, "the jaws of death".
Planning to ensure our water resources are resilient against these pressures is challenging and poses many questions. One question that stands out as central to others, and the focus of this research project, is, what is a suitable scale to conduct water resources planning at?
Recently in England, a more strategic approach to "meet the national need" has emerged in response to calls to increase resilience, and in light of recent failures by water companies to gain consent for large new infrastructure assets. The new approach requires private water companies to work together as well as alongside other stakeholders and the water regulators creating a need for better alignment, cooperation, and resourcing. Regional groups have been established to help structure this collaboration.
The change represents a significant challenge for the privatised and regulated water industry that has evolved locally and heterogeneously within different physical and company contexts. Using interviews, observations of meetings between key actors and document reviews, we are analysing whether the scale of governance and new institutional arrangements are suited to the problems they face, and how they compare with arrangements elsewhere.