Description
Barbershop Harmony Society Leadership Summit 2020
Save $50 off Leadership Summit when also registered for Midwinter!
Use code: bhsvision2020
This Summit will bring together leaders and aspiring leaders from all organizational levels and various backgrounds.
One of our many goals for each of you who will participate in the Leadership Summit is to not only ensure that you have hands-on facilitation and training in your work as a leader, but mutually to foster new and continuing relationships across the leadership of the Barbershop Harmony Society.
Each of us recognizes that our leadership is in service to others. What we do as leaders of this organization is making the mission a reality!
2020 Schedule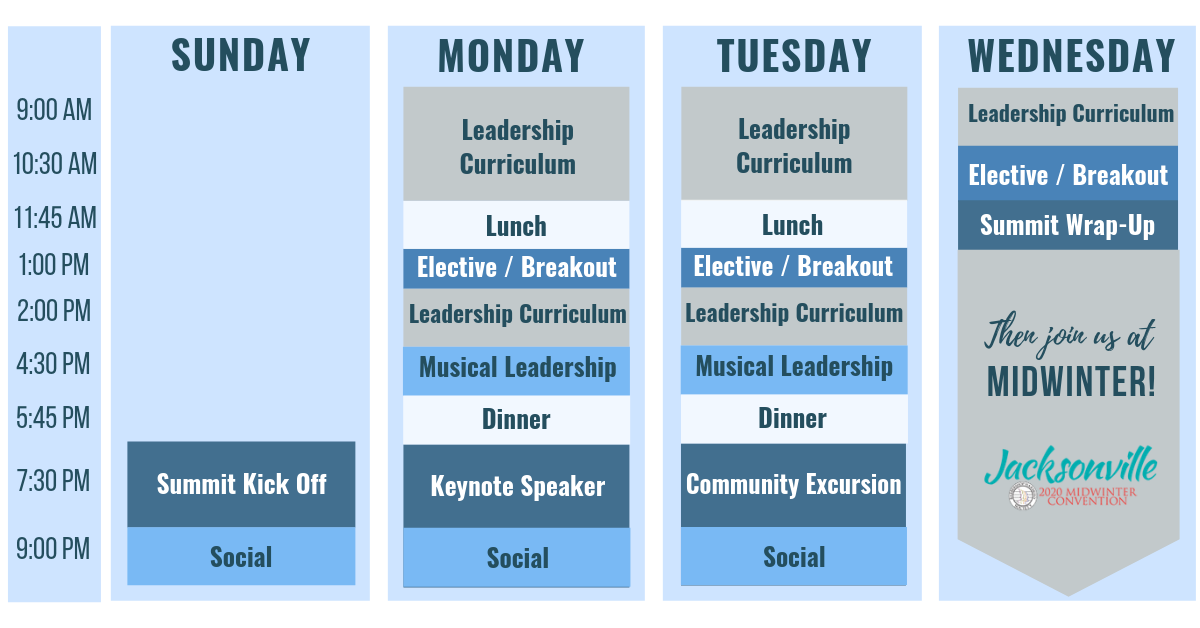 We are so excited to share great content from great leaders in and out of our wonderful organization! For more information, comments, questions or concerns, please contact chapters@barbershop.org.
---