BHS Café Series - Suicide Awareness, Prevention and Managing the Aftermath in Your Workplace

Friday, September 7, 2018 from 7:30 AM to 10:00 AM (EDT)
Event Details


Is anyone concerned about the increase in suicide rates and how suicide could impact your workplace? 
We are! Come join us for a discussion.
We see in the news that suicide rates are on the rise and BHS can confirm the calls coming into our crisis support center reflect that. Not a day goes by when we do not take a call from an employer about a suicidal employee or a manager left dealing with a team of people who have been impacted by a co-worker's suicide.
 
Historically, employers have deemed it an invasive or taboo topic, but the truth is the workplace can play a critical role in preventing suicides. Suicide is a growing public health issue that needs to be addressed. So why not talk about it?  BHS is helping employers realize that with the right balance of leadership, compassion and resources they can help reverse these growing statistics.  
 
BHS is proud to offer our "All New" Café Series! This first event is a forum to discuss suicide awareness, prevention, what to do amid a crisis and how to handle the aftermath.
Suicide is complex. There are almost always multiple causes, including psychiatric illnesses, that may not have been recognized or treated. However, these illnesses are treatable. We hope to shed some light on the impact to the workplace when employees come to work struggling with depression and suicidal thoughts themselves, when employees are worried above a loved one or when co-workers are left to navigate through a wave of emotions including anger, grief, and guilt in the aftermath of a colleague's suicide. Our speakers will provide relevant and thought-provoking ideas for de-stigmatizing the topic and implementing solutions that help employees and the businesses they work in, thrive.
When: Friday, September 7, 2018
7:30 am - 10:00 am
Marbury Building – Susquehanna Room 
6225 Smith Avenue Baltimore, MD 21209
Agenda:

| | |
| --- | --- |
| 7:30 - 8:00  | Check-in and Networking – Coffee and Continental Breakfast |
| 8:00 - 8:05  | Dawn Motovidlak – BHS, Welcome and Introduction  |
| 8:05 - 8:45  | Dr. Jodi Jacobson Frey – University of Maryland, Suicide Awareness and Prevention |
| 8:45 - 9:15 | Muskuda Bangura – Bureau of Alcohol, Tobacco Firearms and Explosives, Real Stories of the Impact of Suicide in My Workplace  |
| 9:15 - 9:45 | Beth Thierer – BHS, Suicide Prevention and Tips for Organizations |
| 9:45 - 10:00 | Questions and Answers |
Immediately following the Café Series, BHS will be hosting a roundtable discussion for attendees to share stories, ideas and best practices for ensuring your organization has a plan and the best possible resources for addressing mental health, suicide and crisis in the workplace.  All are welcome to stay!  We are expecting this session will last for 30 minutes.
Speakers: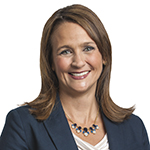 Dawn Motovidlak, President and CEO, BHS
Dawn Motovidlak is the President and CEO of BHS (formerly known as Business Health Services), a leading global provider of corporate mental health and well-being programs. Since 1999, BHS' current book of business comprises organizations from all industry sectors including health systems, local, state and federal government agencies, Taft-Hartley trust funds, higher education and law enforcement agencies.   
 
Over Dawn's 20-year career, she has consulted with 1000s of organization on their population health, wellness, productivity and employee engagement strategies.  Dawn places an important emphasis on the management of mental health issues, including depression, anxiety, PTSD, substance abuse, stress and other common problems that directly impact employees and their family members. Such issues can have a far-reaching impact on quality of life, ability to function in the workplace and ultimately an organization's bottom-line. 
Mark Schubert, Business Development Manager, BHS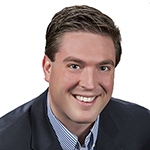 Mark graduated from Towson University with a bachelor's degree in psychology and sociology.

Mark began his career as an intern at BHS in 2008. He has served in a number of roles at BHS since then including Lead Event Coordinator and Senior Wellness Program Manager. In addition, Mark also spent time overseeing the well-being, EAP and recognition programs for a global asset management firm. Mark returned to BHS in 2017 and currently works as a Business Development Manager. Mark is responsible for spreading the word about the good work BHS does and for which he is deeply passionate. He develops and maintains long-term, trusting business relationships.
Muskuda Bangura, Bureau of Alcohol, Tobacco Firearms and Explosives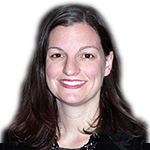 Dr. Jodi Jacobson Frey, Associate Professor,  University of Maryland School of Social Work
Dr. Frey chairs the Employee Assistance Program (EAP) sub-specialization and the Financial Social Work Initiative. Her MSW and PhD degrees were earned from the University of Maryland.
Dr. Frey's research focuses on workplace behavioral health, including the impact of employee health and well-being on productivity and safety. She studies the effectiveness of employee assistance, work/life, and financial capability programs for working families. She has dedicated a significant portion of her research agenda to the prevention of suicide and crisis response in the workplace.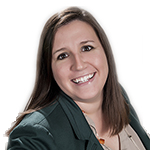 Beth Theirer, LCSW-C, SHRM-CP, Senior Program Manager, BHS
Beth graduated from Western Maryland College (now McDaniel) and earned a master's degree from East Carolina University in Social Work. Beth is licensed by the State of Maryland as a Licensed Clinical Social Worker. She is also a Society for Human Resource Management (SHRM) Certified Professional, certified in Critical Incident Stress Management and specialty trained in EAP Critical Incident Response – Resiliency Approach. Additionally, she is a member of the national Employee Assistance Professionals Association and the Chesapeake Chapter.
As Senior Program Manager for Employee Assistance Programs (EAP), Beth creates strategic plans, analyzes and reports on program effectiveness and identifies new growth opportunities for BHS customers.
---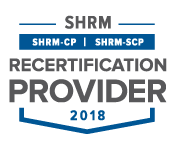 GOOD NEWS!
Suicide Awareness, Prevention and Managing the Aftermath in Your Workplace offers 2 PDCs towards SHRM-CP and SHRM-SCP credentials.
---
THE NATIONAL SUICIDE PREVENTION LIFELINE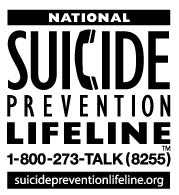 800-273-TALK (8255)
A free, 24/7 service that can provide suicidal persons or those around
them with support, information and local resources.
Have questions about BHS Café Series - Suicide Awareness, Prevention and Managing the Aftermath in Your Workplace?
Contact BHS
Save This Event
When & Where

Marbury Building
6225 Smith Avenue
Susquehanna Room
Baltimore, MD 21209


Friday, September 7, 2018 from 7:30 AM to 10:00 AM (EDT)
Add to my calendar
Organizer
​At BHS, we believe in the value of bettering lives, so employees can bring their best selves to work. We also recognize that every organization is unique. With a wide offering of mental health, well-being, and wellness programs designed to help improve employee engagement, productivity and safety, our industry experts work with you to create customized, sustainable solutions tailored to address your organization's specific needs.​