Description
The more we get together the more successful we'll be!
Black Girl VIsion Office Hours creates a space for women entrepreneurs to brainstorm, work independently or ask questions of other women entrepreneurs. Donations from this event will be added to the Vision Fund to help a women of color realize her dream!
We host office hours in conjunction with #202Creates! There is free co-working space available all day on April 25, 2017. For more information on how to sign up email us at info@blackgirlvision.com.
In college, you may visit a professor for office hours and they have a Teacher's Assistant often referred to as a "TA." Well we have experts that will be available for Black Girl Vision Office Hours that we call our "Entreprenuer Assistant" which we will refer to as an EA.
Our EA for this month is Aisha Moore.
Topic: Self Care for Entrepreneurs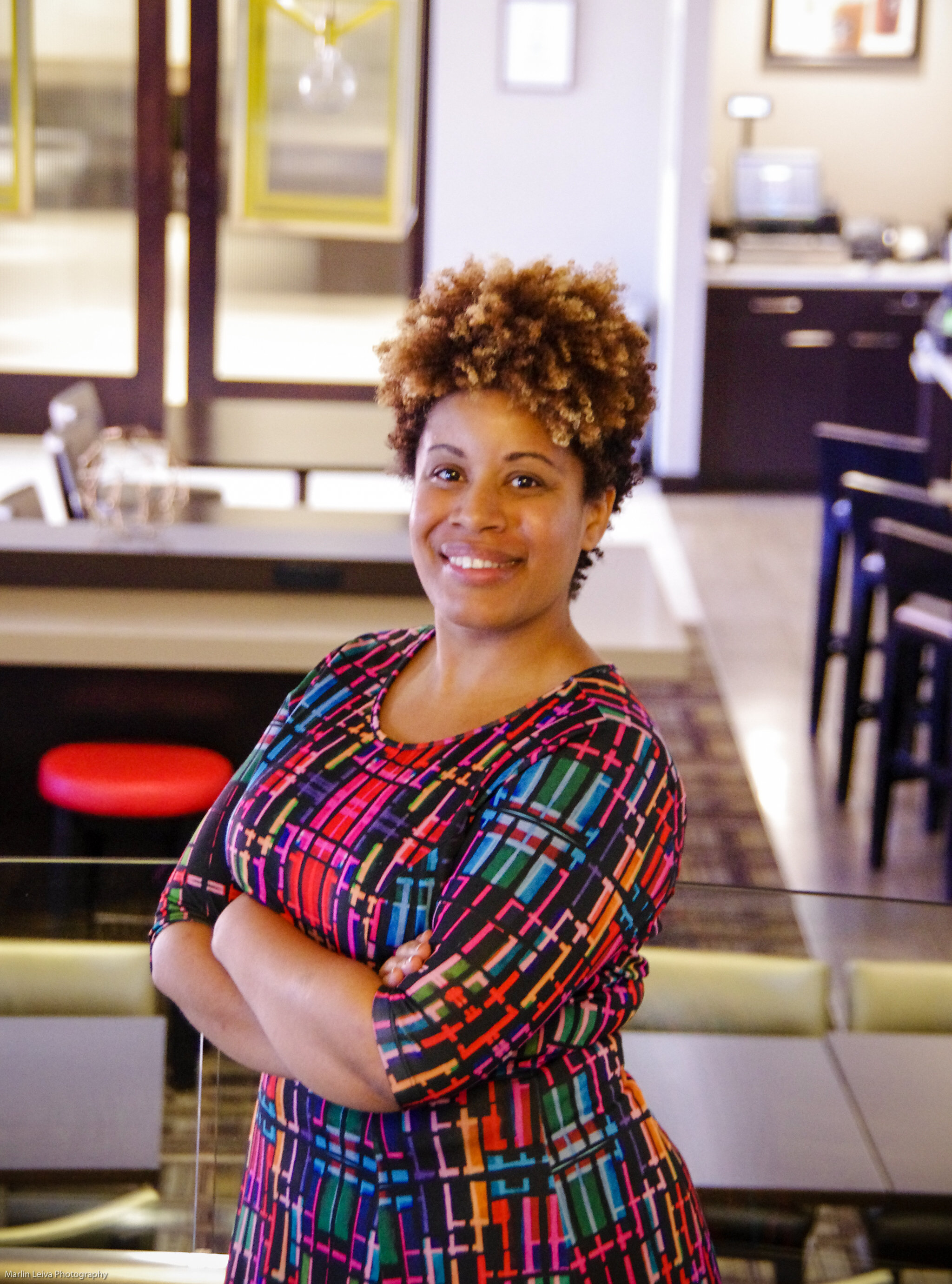 BIO:
Since 2014, Aisha has provided self-care development programs for nonprofits, businesses, associations, foundations, young professionals groups, colleges, universities and civic groups. She has worked in public health as a consultant and health educator for 15 years. Aisha has also held leadership positions on the board of the Metropolitan Washington Public Health Association, River East Emerging Leaders, and the Ward 8 Farmer's Market.
She is the creator of the "Self-care Planning in 10 Steps" workbook and the "Self-care Bill of Rights." Aisha has been featured on Beth Kanter's Nonprofit Blog, MeditateThis! Podcast and the Get Your Mind Right Radio Show. Some of her past clients include the National Hemophilia Foundation and the Association of Black Psychologist.


---
F.A.Q.
What is Black GIrl Vision?
Black Girl Vision is crowdfunding meets pitch competition for women of color entrepreneurs. We host monthly workshops, seminars, coaching sessions and networking events. The admission fees from events create the "Vision Fund." Then we host a quarterly pitch competition where women of color can sign up to win seed funding for their business.
How does this work?
Your admission fee helps support women entrepreneurs! When you purchase a ticket to any Black Girl Vision event a portion goes into the "Vision Fund."
What is the Vision Fund?
The Vision Fund helps a woman of color entrepreneur realize her dream! We host quarterly pitch competitions where women entrepreneurs can sign up to pitch their idea. The winner wins the Vision Fund, free business coaching, free t-shirts for their brand, a free accounting consultation and a free legal consultation. The Vision Fund consists of donations from three events – two monthly events and the admission from the pitch competition. We are also working on sponsors that will match funds to increase the amount of funding available for women of color entrepreneurs.
How do I apply to pitch?
Pitch Applications open up at least 30 days before the next pitch competition. Join our mailing list for announcements. The pitch application will be located on our website.
Who can attend?
Anyone can attend a pitch competition (regardless of race, ethnicity, or gender). Monthly events are for women ONLY. We strongly believe that inclusive safe space is one of the key factors in the advancement of women entrepreneurs.
What if I don't want to pitch?
No worries! No pressure! The idea is to support black women-owned businesses with the funds raised from event admission. Pitching is NOT a requirement. The monthly events are centered around business development. By attending the pitch competition you are able to help decide on a winner by voting for the best pitch!
We hope that you will eventually pitch your business or idea and the funds raised at the event can help you get started! As the network evolves there will be opportunities to pitch directly to investors.
What if I haven't started my business yet?
Having your business up and running is NOT a requirement. Black Girl Vision welcomes women in all stages of entrepreneurship.
Have a question you don't see here? Email us at info@blackgirlvision.com