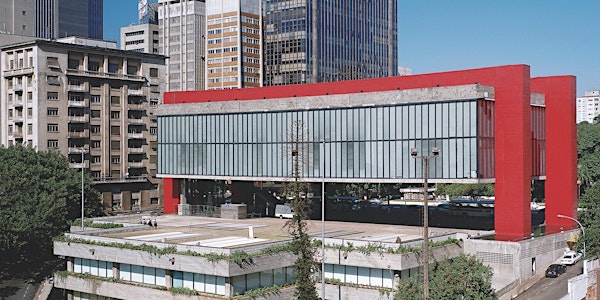 BGC Late: Jazz & Conversation in the Gallery, Gender and Collective Action
Join Us!
When and where
Location
Bard Graduate Center Gallery 18 West 86th Street Manhattan, NY 10024
About this event
Join us for BGC Late: Jazz & Conversation in the Gallery (the series formerly known as First Wednesdays)! Enjoy cool jazz, warm vibes, and a glass of wine; see our fascinating exhibitions and learn from provocative conversations about the objects on view. At 6pm Gene Perla and the fantastic musicians he brings together start playing, with Chase Baird on the saxophone, Dave Lantz on the keyboard, Gene Perla on bass, and Mike Clark on the drums. At 6:30 pm, in our lecture hall at 38 West 86th Street, Jane Hall and Esther Choi will have a conversation titled Breaking Ground: Architecture, Gender, Activism.
With the rise of popular feminism, the unequal status of women in architecture has become a familiar topic typically centered on identifying quantitative imbalances in the profession: from issues of unequal pay and licensure, to voids in scholarship or representation. Yet beyond drawing awareness to these omissions, how might a discourse of gender parity move beyond numbers to consider the relationship between sexism and other forms of discrimination in the design fields in more nuanced, interconnected and multifaceted ways?
Assemble co-founder Jane Hall's recently released book, Breaking Ground: Architecture by Women (Phaidon, 2019)—a ground-breaking visual survey of architecture designed by women from the early 20th century to the present day— acts as the pivot point for a timely conversation about navigating the complex terrain of gender identity and architecture through an intersectional approach.
Hall will be interviewed by artist and architectural historian Esther Choi, as they discuss the pitfalls and pathways for feminist scholarship and activism in the architectural profession. An audience Q&A will follow.
More BGC Late: Jazz & Conversation in the Gallery
Jazz at 6 pm
Jazz at 6 pm
Conversation at 6:30 pm
Black Art and Activism in Early-20th-Century Paris
Curated by Joshua I. Cohen
Conversation at 6:30 pm
Collaboration to Independence in the Work of Eileen Gray: E 1027 to Tempe à Pailla
Curated by Jan Greben
With Caroline Constant and Mary McLeod
________________________________________________________________________________________________
Dr. Jane Hall is the inaugural recipient of the British Council Lina Bo Bardi Fellowship (2013) and founding member of the London architecture collective Assemble, who won the Turner Prize in 2015. After completing her undergraduate training in architecture at Cambridge University, Jane completed a PhD at the Royal College of Art (2018), where her research looked at the legacy of Modernist architects working in both Brazil and the UK. Her particular focus is on interdisciplinary practice between artists and architects, and the emergence of alternative methods for architectural design. Jane is the author of the book Breaking Ground, Architecture by Women (Phaidon, 2019).
Esther Choi is a Canadian artist and writer based in New York. Trained in photography and architectural history and theory, her work adopts many different formats: from photographs and videos to installations, books and texts. Bridging disciplines, Choi's diverse practice has focused on the social architectures of everyday life, often examining the political potential for ordinary spaces and rituals to act as tools for cultural critique. She is the creator of Le Corbuffet (Prestel, 2019), an artist's book that appropriates the cookbook format to explore how the cultural canon is consumed and reproduced. She is co-editor of Architecture at the Edge of Everything Else (MIT Press, 2010) and Architecture Is All Over (Columbia Books on Architecture and the City, 2017). Her work has been exhibited in solo and group exhibitions, including CCNY, Galerie Leonard & Bina Ellen (Montreal), A/D/O (Brooklyn), Angell Gallery (Toronto) and Harvard Graduate School of Design (Cambridge, MA), among others. Choi's writing has been published in various art and design publications, including Artforum, Art Papers, Journal for Architectural Education, PIN-UP and the Oslo Triennale series by Library Stack. Choi holds a PhD from Architecture from Princeton University, an MDes from Harvard Graduate School of Design, an MFA from Concordia University and a BFA from Ryerson University.
Music for BGC Late: Jazz & Conversation in the Gallery is guest curated by musician Gene Perla. Perla was raised in New Jersey where he studied classical piano and trombone. After attending Berklee School of Music, he moved to New York and began his musical career as a jazz bassist. He has performed and/or recorded with Chick Corea, Miles Davis, Dizzy Gillespie, Woody Herman, Elvin Jones, Thad Jones/Mel Lewis Orchestra, Chuck Mangione, Joni Mitchell, Buddy Rich, Sonny Rollins, Nina Simone, Frank Sinatra, Stone Alliance, Sarah Vaughan, Nancy Wilson, and others. In the early 1970s he formed music publishing and record companies, and his group "Stone Alliance" traveled to South America and Europe, through which he developed experience in management and booking. Perla is also a Broadway sound designer (Tony Award for City of Angels), has expertise in recording studio operations, and is the webmaster for the Jazz Education Network.