BGBB 2nd Annual Dinner in December
Description

Please join Black Girls Break Bread for their 2nd Annual Dinner in December quarterly event in Chicago for on Saturday, December 9, 2017.
Black Girls Break Bread was founded by Jessica Davenport-Williams, Jazzy Davenport-Russ and Khadija Warfield in an effort to uplift, empower and inspire Black women of all ages through the creation of safe spaces for engagement and intellectual discourse. We allow black women to come together to break bread in the literal and spiritual sense of sharing a meal with one another but also receiving from other women what you need at the time. We conduct a moderated discussion while dining and begin to lift the burden of those who walked in feeling weighted. As black women we carry more than what many people may see and for many women they don't get a chance to unload...especially with women who understand their journey.
As an organization we are currently scheduled to host public events on a quarterly basis.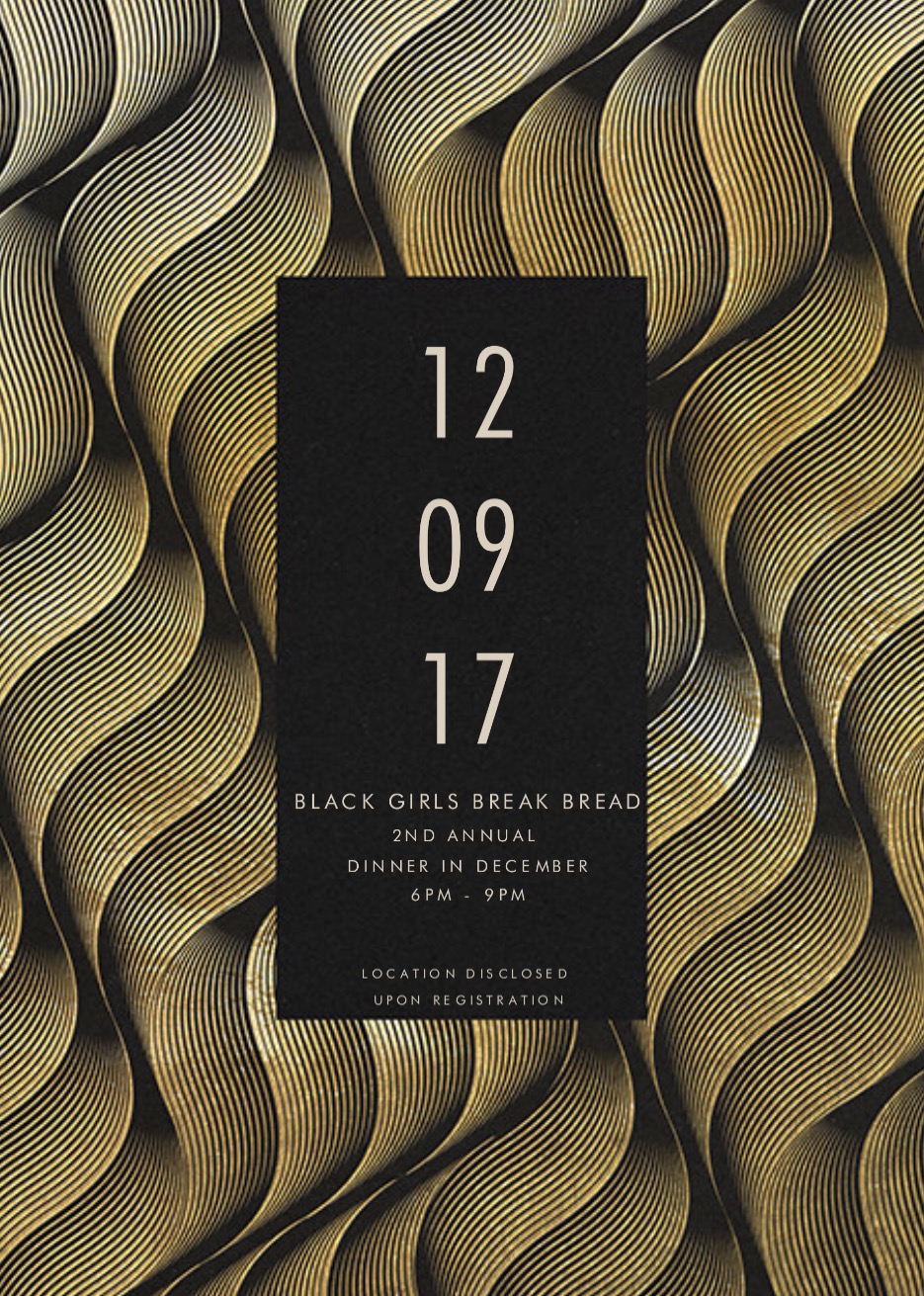 Please join us!
No refunds available.
For more information please email info@blackgirlsbreakbread.com