Event Information
Refund policy
Contact the organizer to request a refund.
Eventbrite's fee is nonrefundable.
Join us during this 1-hr webinar as we discuss the science and application of BFRT beyond the traditional scope of rehabilitation.
About this event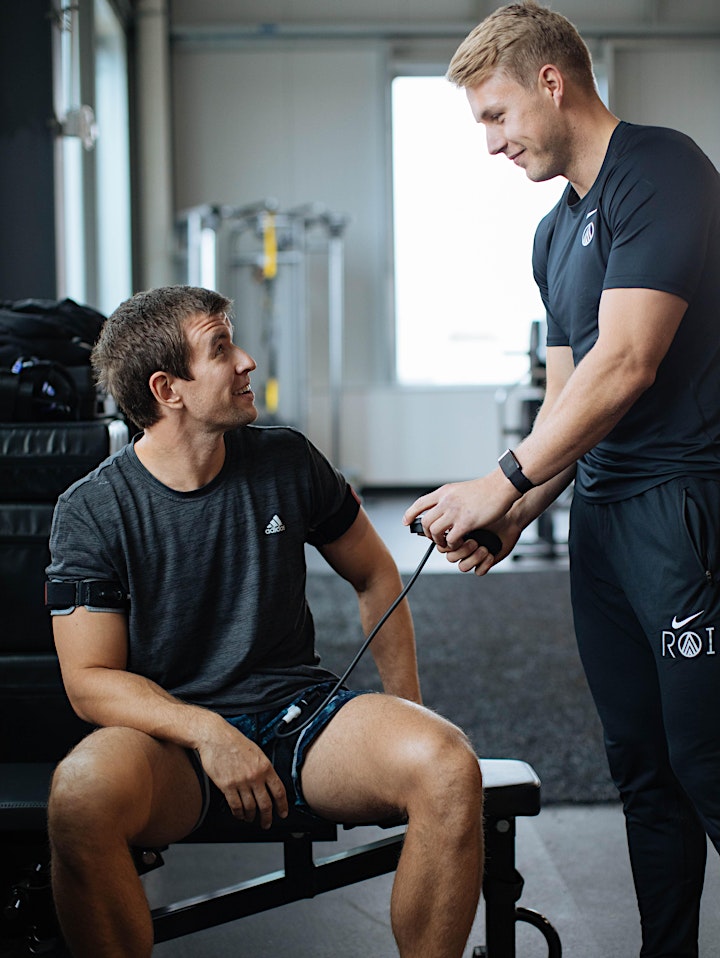 Blood Flow Restriction Training (BFRT) is a great way to supplement an athlete's rehabilitation - but, it's not just a rehab tool. BFRT manipulates the circulatory system by performing low-load exercises while wearing inflatable bands. This restriction of blood flow triggers a hormonal cascade in the body, which stimulates a systemic response of muscular hypertrophy and strength gains. With proper implementation, BFR has been shown to increase muscle strength, hypertrophy, and cardiovascular fitness.
Join us during this 1 hour webinar as Team ROI, a B Strong Affiliate partner, discusses the science and application of BFRT beyond the traditional scope of rehabilitation.
KODY KRUPPS, PT, DPT, CSCS
Physical Therapist
During his time at Washington University, Kody gained experience working with athletes in the NCAA, MLB, NFL and NBA at various sports physical therapy settings. He extended his hands-on knowledge while working extensively with athletes from the football and basketball programs at Cincinnati, as well as athletes from the other 15 sports. Kody aspires to treat and guide athletes along the spectrum, connecting rehabilitation with performance in order to develop the whole athlete as efficiently as possible.
DANNY SPAULDING, PT, DPT, CSCS
Cofounder, Program Director, & Physical Therapist
A doctor of physical therapy and strength and conditioning coach, Danny has worked with high performers in the NFL, MLB, NCAA, and the USSOCOM. As program director, Danny manages and influences the integration of ROI methodology in clinical practice. He will ensure that ROI delivers science-based solutions that are informed by evidence and influenced by innovation.
ALEXIS GRIFFIN, PT, DPT, SCS, ATC
Founder & COO, Physical Therapist and Sports Clinical Specialist
A doctor of physical therapy and an athletic trainer, Alexis has worked with elite athletes from NCAA, NBA, NFL, MLB, NHL and beyond. She is passionate about developing an integrated approach to performance and recovery in order to improve the success of the athlete. Alexis is committed to establishing ROI as both the authority and the destination for integrated care related to athletic recovery and performance.
ANTHONY HICKEY, MS, CSCS
Exercise Physiologist & Strength and Conditioning Specialist
As a former player for the UTSA football team, Anthony brings first-hand knowledge in the importance of an integrated approach to sports performance. Throughout his time in college, he gained experience working and training with professional athletes at multiple sports performance facilities and sports physical therapy clinics. Anthony utilizes his role as a strength and conditioning coach to bring a science-based approach to sports performance and believes in the holistic method of training athletes.
STEN STRAY-GUNDERSEN, MS
Exercise Physiologist & BFR Specialist
Sten has been an athlete his whole life and played high-level collegiate soccer at Dartmouth, giving him an ability to personally relate to athletes and an understanding of the holistic approach to performance. Sten aims to provide expertise and science-based methodologies in his role as an exercise physiologist, while he seeks to connect with athletes, coaches and teams to foster lasting relationships and help develop Reach Outcomes into a multifaceted authority in human performance in his position as director of business partnerships.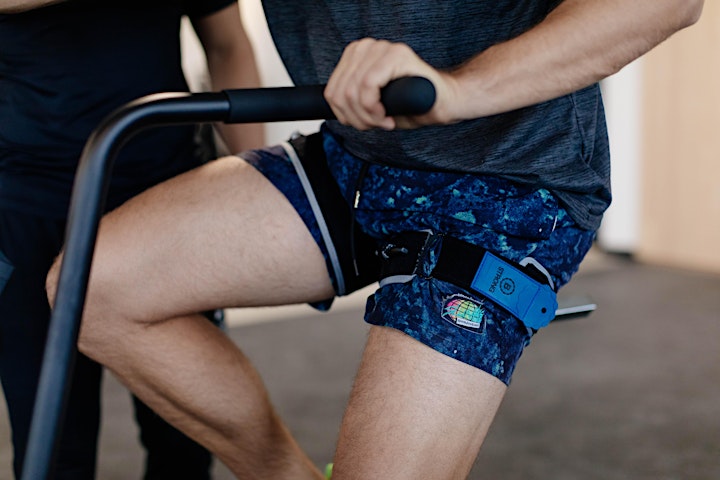 Date and time
Location
Refund policy
Contact the organizer to request a refund.
Eventbrite's fee is nonrefundable.