Description
Sunday, May 27th 2012
11:30am-2pm Tamara Juel
Belly Revue
Let's bring the belly back to bellydance! Belly work can be intimidating territory for new and seasoned dancers, alike. It is often thought that belly work is really "hard" and can only be done either; if you were naturally good at it from the start, or have worked at it for years and years. This can be the truth, but certainly doesn't have to be. In this workshop I will break down the movements and possiblilites of the belly anatomy, and give up all the tricks I have, and some new tricks and techniques that are in development. So when you leave, you will be equipped to dance with your belly. In this workshop we will go over tons of drills that you can add to your tool belt to improve your belly work. I will teach a short choreography incorporating the belly work with other movements that frame and shift the torso, offering a very belly and torso oriented combination. We will then workshop it, to create something new to add to your repertoire.


2:00-4:30pm Olivia Kissel
Teachers Clinic: Best Practices in Teaching
Olivia offers an activity-based seminar for teachers and dancers who want to develop their personal creative practice and classroom structure and approach. Olivia addresses the need to organize and maintain a personal practice and develop cohesive lessons and objectives to enhance student performance. We will focus on ways to enhance students' technique AND share activities in order to develop the creative side of dance where we turn movement into dance. We will look at ways to do this sustainably by: develop lesson plans with a scope and sequence for your classes; practice alignment adjustment; identify the movement impulses in the tribal bellydance vocabulary; and practice activities that offer opportunities for students to process the material, experiment and make it their own.
*We will dance, have discussions and take notes throughout this workshop. Bring a notebook, your favorite dance resources (books & videos) and be prepared to sweat!
WORKSHOP PRICING:
pre-registered:
$40 each/ $75 both
door:
$45 each
BIOGRAPHIES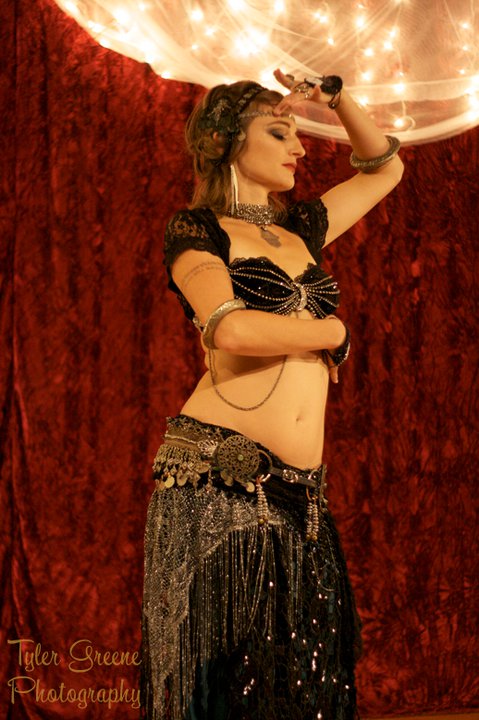 Tamara Juel ~ dancer and therapeutic yoga/dance teacher, is a life long dancer.
Tamara blends a variety of ethnic and modern dance forms to create a style that can best be described as world fusion, old world, other worldly, contemporary and vintage belly dance. She has a passion for Gypsy dance styles, as well as Vintage and modern dance forms. Tamara is dedicated to bringing emotional and historical reference into her pieces through personal experience as well as historical study of women in dance. She considers herself an artist first and is humbled and impassioned by the depth of creativity that this dance genre holds.
Tamara began her dance training as a child with ballet, tap and jazz, and then studying bellydance since 1996. Tamara is currently majoring in Dance at Cabrillo College in Santa Cruz, CA. Her dance is supported by her yoga practice and training and the study of many folkloric and modern dance styles, as well as acro yoga and aerial dance. She continues to learn from and be inspired by many dancers/performers throughout this genre and beyond, and is especially grateful to her first teachers,Christine Andrews and Jill Parker.
Her belly dance career began by dancing with The Ghawazee Middle Eastern Music and Dance Troupe, based in Pittsburgh, PA from 1997-2001. From 2000 – 2006, she appeared as a guest dancer/choreographer for Ultra Gypsy Dance Theater of San Francisco, under the direction of Jill Parker. In 2001, Tamara Juel, Olivia Kissel, Maria Hamer, and Christine Andrews founded Zafira Dance Company, a world fusion dance collective, based in Pittsburgh, PA. Tamara worked with Zafira as a co-director and dancer from 2001-2005, and as a collaborative artist on specific projects from 2005-2011, when Zafira disbanded as a company. In the fall of 2005, Tamara relocated to the Santa Cruz, CA where she teaches and performs as a solo artist. 2009 – present she collaborates with Jill Parker and the The Foxglove Sweethearts, Zafira Dance Company, Olivia Kissel and the Hybrid Dance Project. and performing solo, as well as with The Amano Project and Tjarda Van Straten of The Uzume. 2011 - Tamara Juel spent most of the year in Europe, teaching workshops and performing solo as well as collaborating with The Amano Project and Tjarda Van Straten of The Uzume in The Netherlands.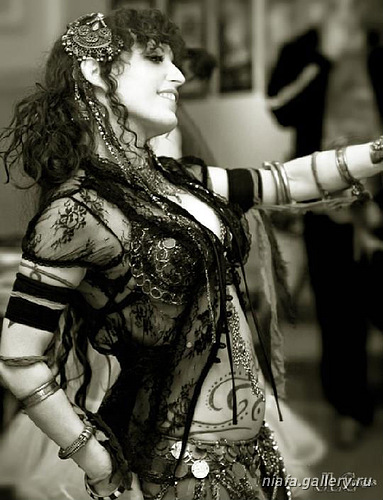 Olivia Kissel
Pittsburgh, PA
~Solo Artist, Collaborator and Artistic Director: HYBRID Dance Project.

Since 1993, Olivia has studied, taught and performed her unique approach to contemporary ethnic dance. Incorporating elements of folkloric, urban, and classical dance forms, she creates rich tapestry of movement and expression that is fresh, modern and relevant to both historical and current perspectives. She is known for infusing concept-driven work with passionate expression and smooth technique. Her approach to dance is both emotive and elegant, which results in lyrical, dynamic stage presentations.
Olivia uses her travel experience to collaborate with other dancers and study from artistic sources in Europe, Russia and the US. Olivia enjoys the cross-pollination between artists and disciplines that happens with collaboration. She has worked with Vaudeville comedians, musicians, visual artists, burlesque and modern dancers, and side-show artists as well as Opera and theater companies. She continues to work with the other dancers in her company, who have extensive training in Belly Dance, Indian Kabelia, and Ballet.

If you have any questions, please contact us at info@bellyfusionla.com or 323-377-8192