| | |
| --- | --- |
| BFLA presents: 4 Amazing Workshops-- June 29 - July 1, 2012 | |
Event Details
CANCELLED!!!!! 
We apologize but the workshops this weekend are cancelled!

June 29-July 1, 2012
BFLA presents: 4 Amazing Workshops- Enhance Your Dance, Double and Triple Sword, Burlesque Fusion and Fire Fans For Dancers!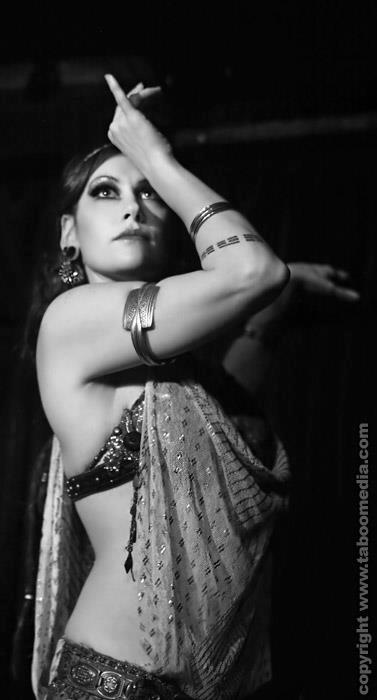 ROSE HARDEN - Enhance your Dance 

Friday, June 29  7:30pm-9:30pm $40 pre-reg/$50 at the door
Evolution Dance Studios 4200 Lankershim Boulevard  Universal City, CA 91602
We will start with a dance preparatory warm up that will give your body the information it needs to integrate the technique material. Emphasis will be on deepening technique, embodying the music, and finding shapes and lines with a sculptural approach to dance. Go "Beyond the Basics" with innovative drills for training versatility in the body. Improve your shimmy work with an eye on timing and range of motion. The last section will focus on short phrases and traveling with turns to create dynamic layers that will push your concept of drilling to a performance geared level.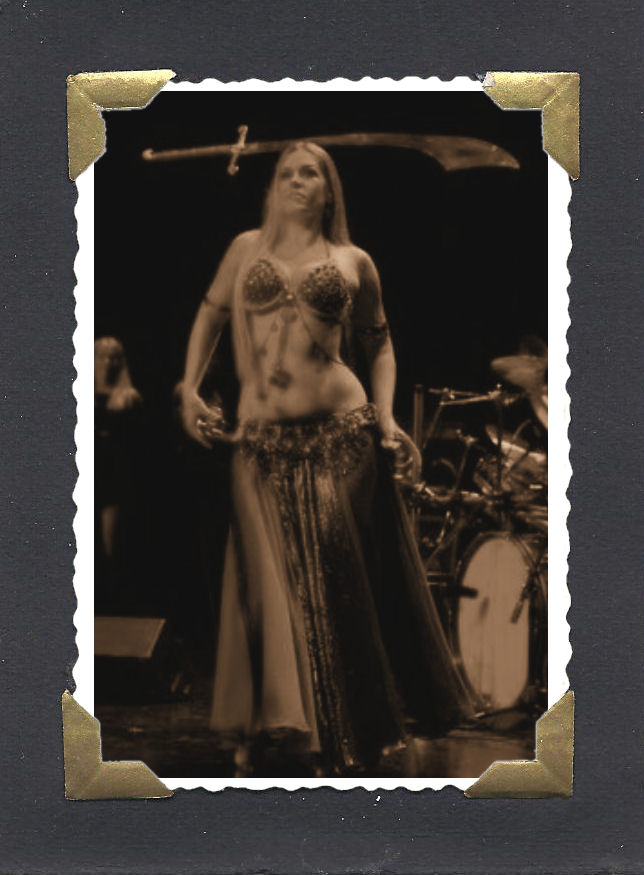 SURREYYA HADA - Double and Triple Sword
Saturday, June 30 2pm-4pm   $40 pre-reg/$50 at the door 
Evolution Dance Studios 4200 Lankershim Boulevard  Universal City, CA 91602
Scary, sexy, sacred – sword work is a must for the American audience, as well as audiences abroad.   Beginners will dance with one,  experts will dance with two and maybe three if we dare!  Learn to master the edge of sword slinging.  From framing to tricks to revealing to poses and postures, to avoiding dangerous situations and improving overall balance and control - we'll cover it all and develop some new movements together.  SINGLE SWORDS WELCOME!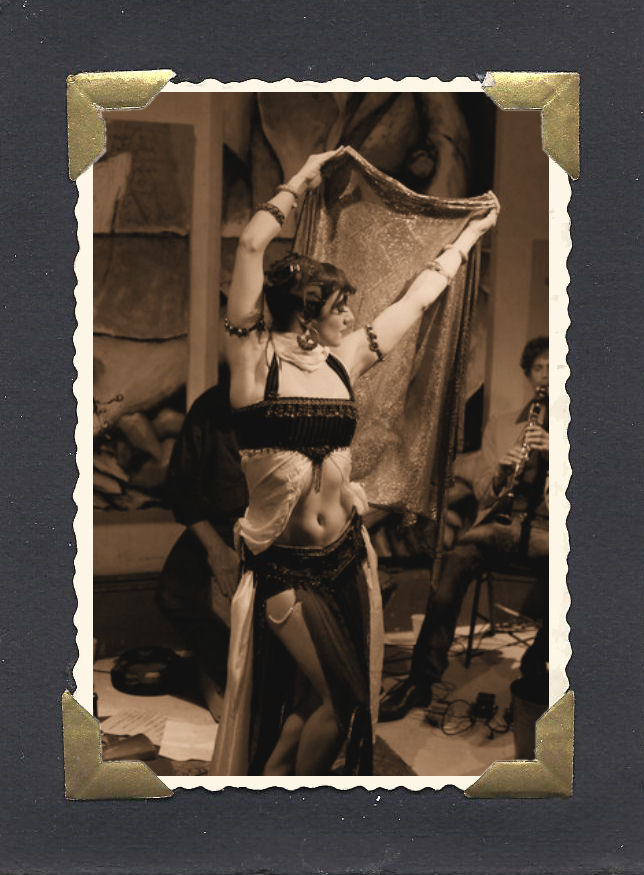 ELIZABETH STRONG - Burlesque Fusion 
Saturday, June 30  4pm-6pm  $40 pre-reg/$50 at the door

Evolution Dance Studios   4200 Lankershim Boulevard  Universal City, CA 91602
Add a little Boom-Boom and a dash of Hot-cha to your step! Intelligent fusion comes from critical choices and well-rounded knowledge – yes – but it also is born out of playfulness!
From the big, bad world of Burlesque and Cabaret (the old European kind, not the sequined belly dance costume kind) we will explore jazz, cancan, group formations, and more for some saucy, sexy dancing. We will work with short combinations and students will also have the chance to explore fusion concepts on their own. Come play with some new moves and discover your inner Roxie. *Character shoes, or dance shoes with a heel highly recommended.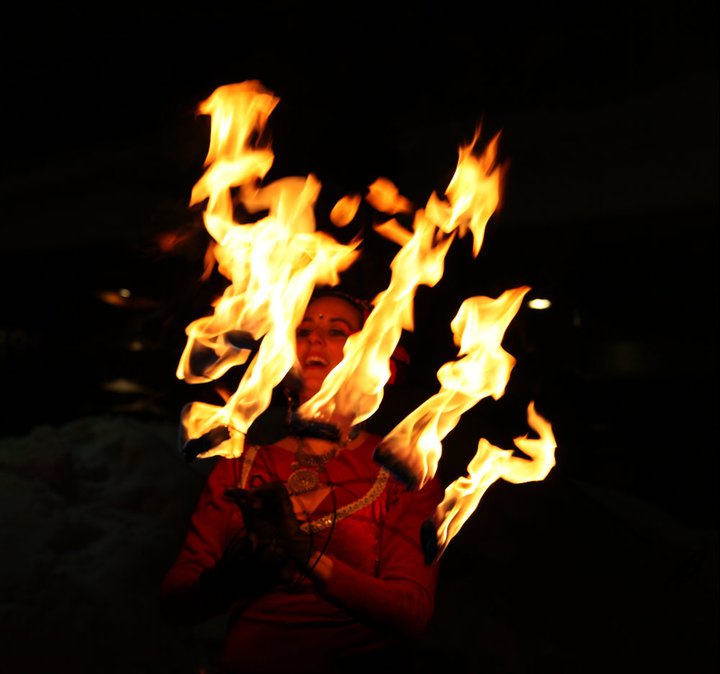 Jennifer Knott Biswas - Fire Fans for Dancers 
Sunday, July 1  2pm-4pm  $35 pre-reg/$40 at the door
Your Neighborhood Studio, 3625 Hayden Avenue, Culver City, CA 90232   310.876.3498
Always wanted to add the element of fire into your dance?  Or maybe you have experience with candles and palm torches but now you're ready to work with some bigger flames? Well, this is the class for you!  Learn the best way to use your fans effectively and really incorporate them into your dance, so you aren't just another bellydancer doing snake arms with fire fans in your hands.
 We will cover the basics of using fans - learning about planes, timing, direction and poses.  We will then delve into more technical moves from the world of object manipulation, including spinning, linear isolations and choo choos.
 We will learn fire safety information including which fuels and safety equipment to use, extinguishing fire, and how to handle the idea of performing with a huge ball of fire in each of your hands.
 Time and location permitting, we will have the opportunity to light up some fans and out our new skills to use!
 Please bring fire fans or practice fans of any type if you have them.  There are only a couple sets of fans available to use for class.  If you would like to light up, please bring a pair of leather or Kevlar gloves if you have them.
 If you would like to buy fans and want to do so before the class, you may contact the instructor for suggestions at jennifer@netcaffeine.com.
 About the instructor:
 Jennifer Knott Biswas directs the Los Angeles-based fire arts company, Entropy Arts Firedance, and is a member of the ITS bellydance troupe The Nautch Conspiracy. She also dances with the L.A. Bellydance Improv Academy, or L.A.B.I.A., and directs and choreographs the 50-person fire conclave L.A. Fire Brigade for the Burning Man Art Festival.  Jenn is primarily interested in the fusion of dance with technical fire spinning, large-scale fire arts choreography, and the transformational effects that dance, fire spinning, and all flow arts create in peoples' lives.
************************************************************************************************************
All monies paid are non-refundable! Please bring water and any other props suggested in the description of the workshop.  Please allow a few extra minutes to find parking and get situated. ALL workshops will start and end on time!!  Email info@bellyfusionla.com or call 323-697-9861 if you have any questions. 
Organizer
BFLA is the synergy of expression & community through bellydance fusion, a collaborative of professional dancers, teachers & producers of LA.  www.bellyfusionla.com