Multiple Dates
BFIT 4 LIFE Outdoor Group Fitness Training 2019 (FREE)
Description
Hi, Nobert here!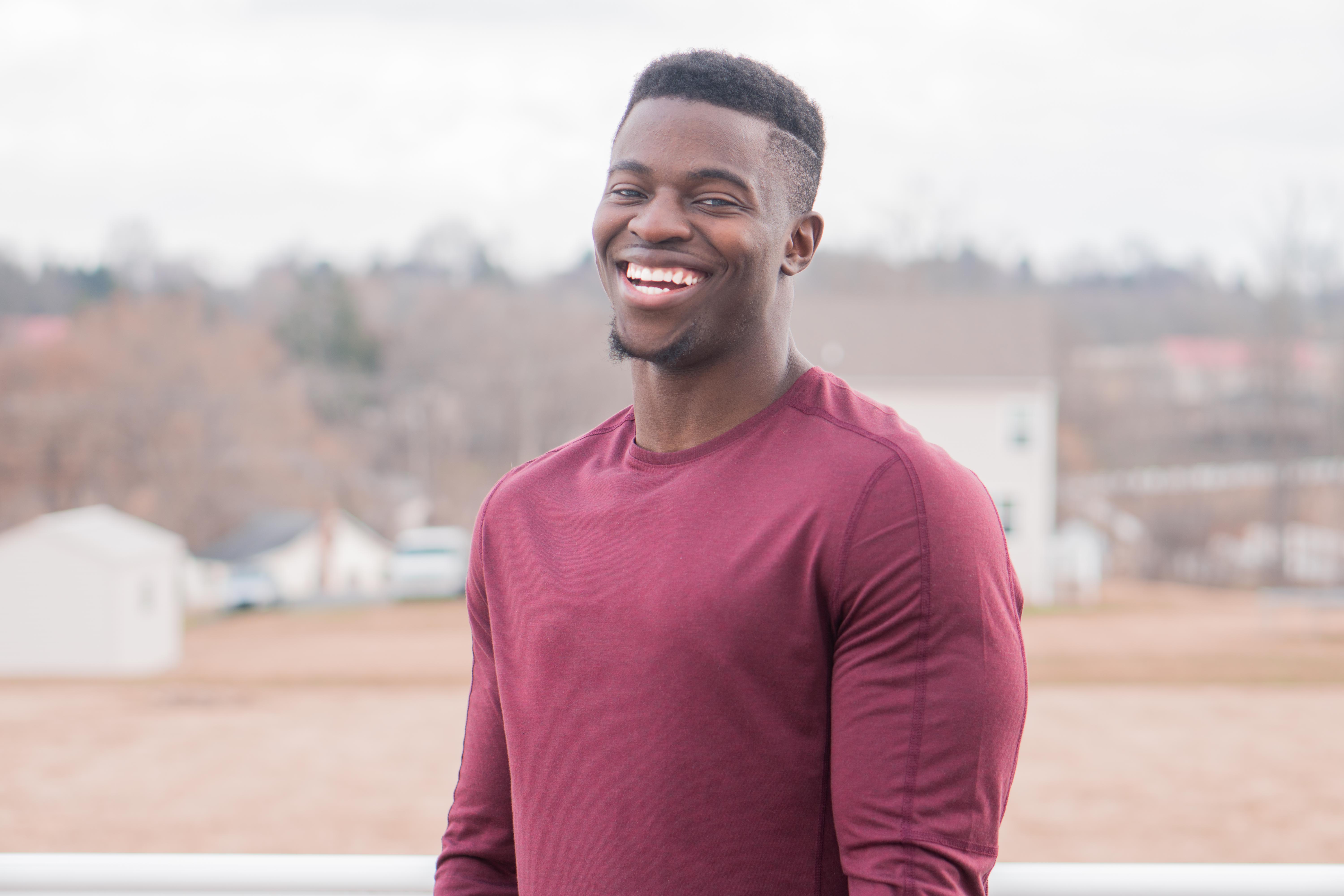 Before I tell you some exciting details about the free event, I want to share with you why I am so passionate, and why I love what I do.
I started my journey as a personal trainer with a big vision to EMPOWER others and to create a community of likeminded individuals.

Individuals that value their health, fitness, and strive to improve, create, and maintain their ideal body, mindset, and lifestyle that is in alignment with their deepest dream and
ambition in life!

I believe health and fitness is the gateway, and the key habit that will empower and keep us disciplined to wake up every day with the ENERGY, CONFIDENCE, and GRADITUDE to execute and make a bigger impact within our relationships, families, communities, and the world!
.
So while working on improving my global online health and fitness services, I felt the responsibility and personal obligation to bring value to my hometown of TANEYTOWN, MARYLAND, where I have lived for over 12 years!


Last year I started to host free outdoor group fitness training sessions and we as a community were recognized this year by the Partnership for a Healthier Carroll County to receive the 2019 Karen Feroli Community Champion Award. You all showed up every week and made an impact in keeping others motivated!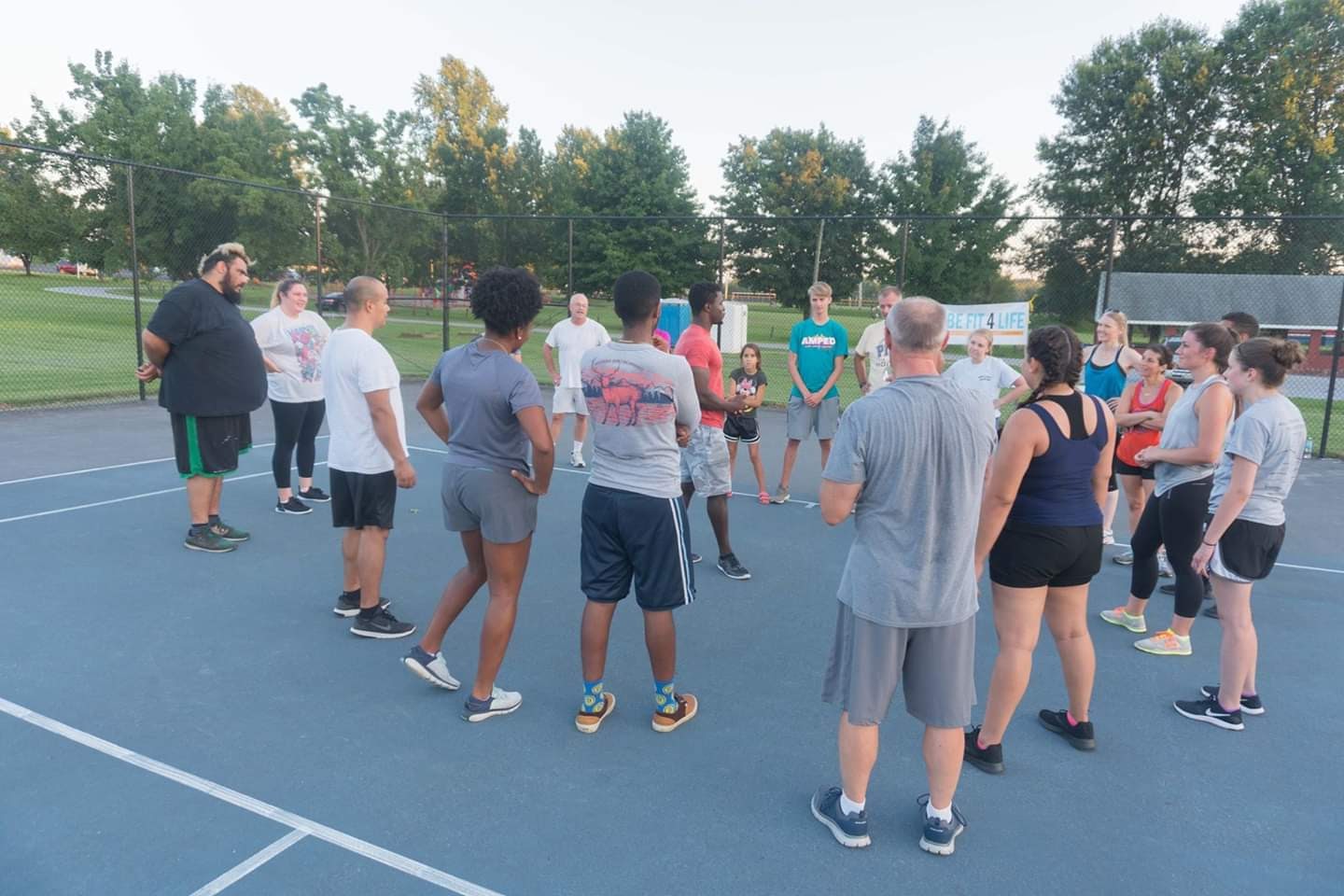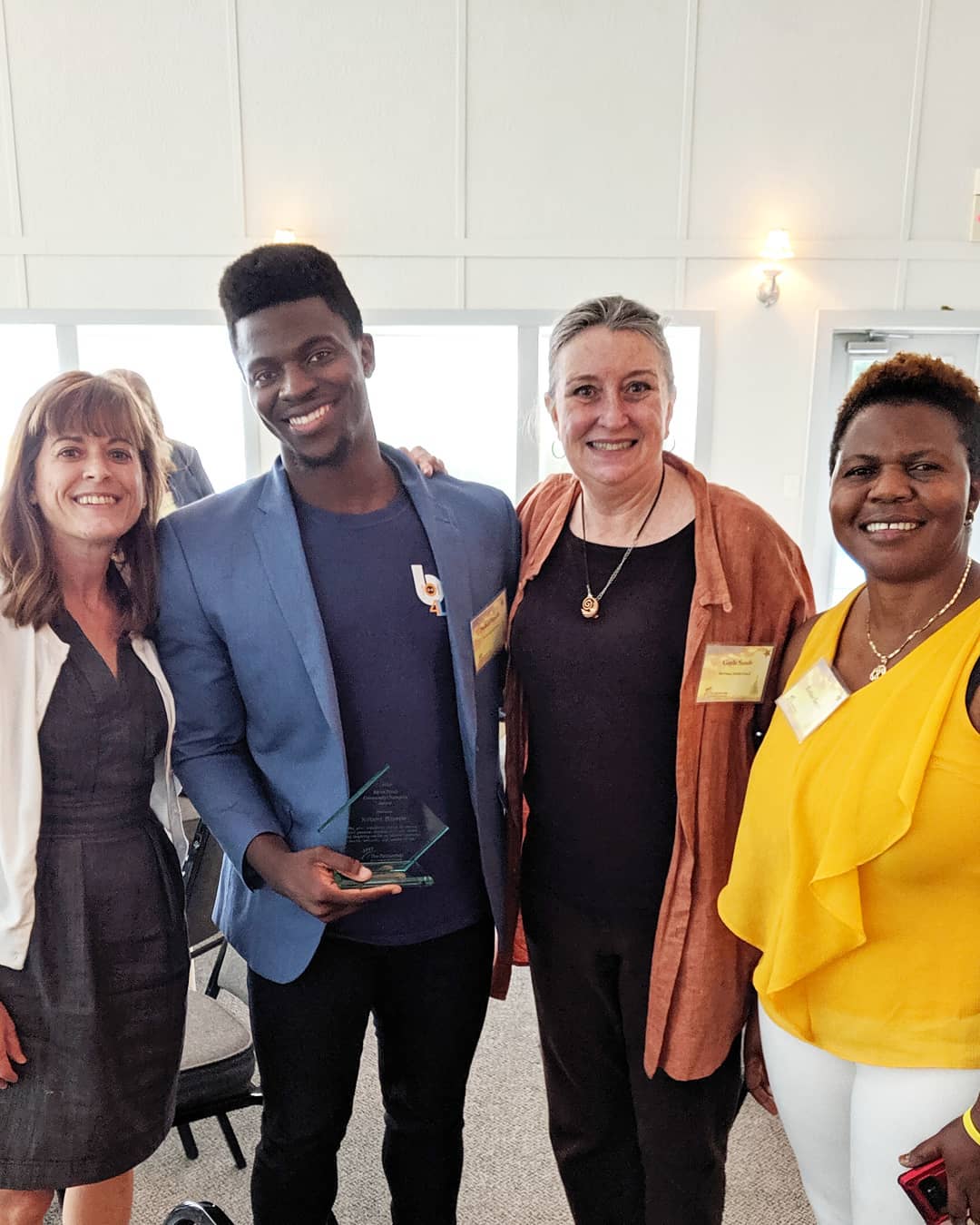 I am extremely honored, and look forward to continuing to give back to my community this year with even more value and opportunity for everyone that is interested!
---
Whether you're a mom, dad, athlete, student, businessman or woman, your health and fitness is your greatest asset!
So come join the BE FIT 4 LIFE outdoor group training that will be running all summer and fall on wednesday from 6:30-7:30pm
Every class is specifically designed to accomadate all fitness levels.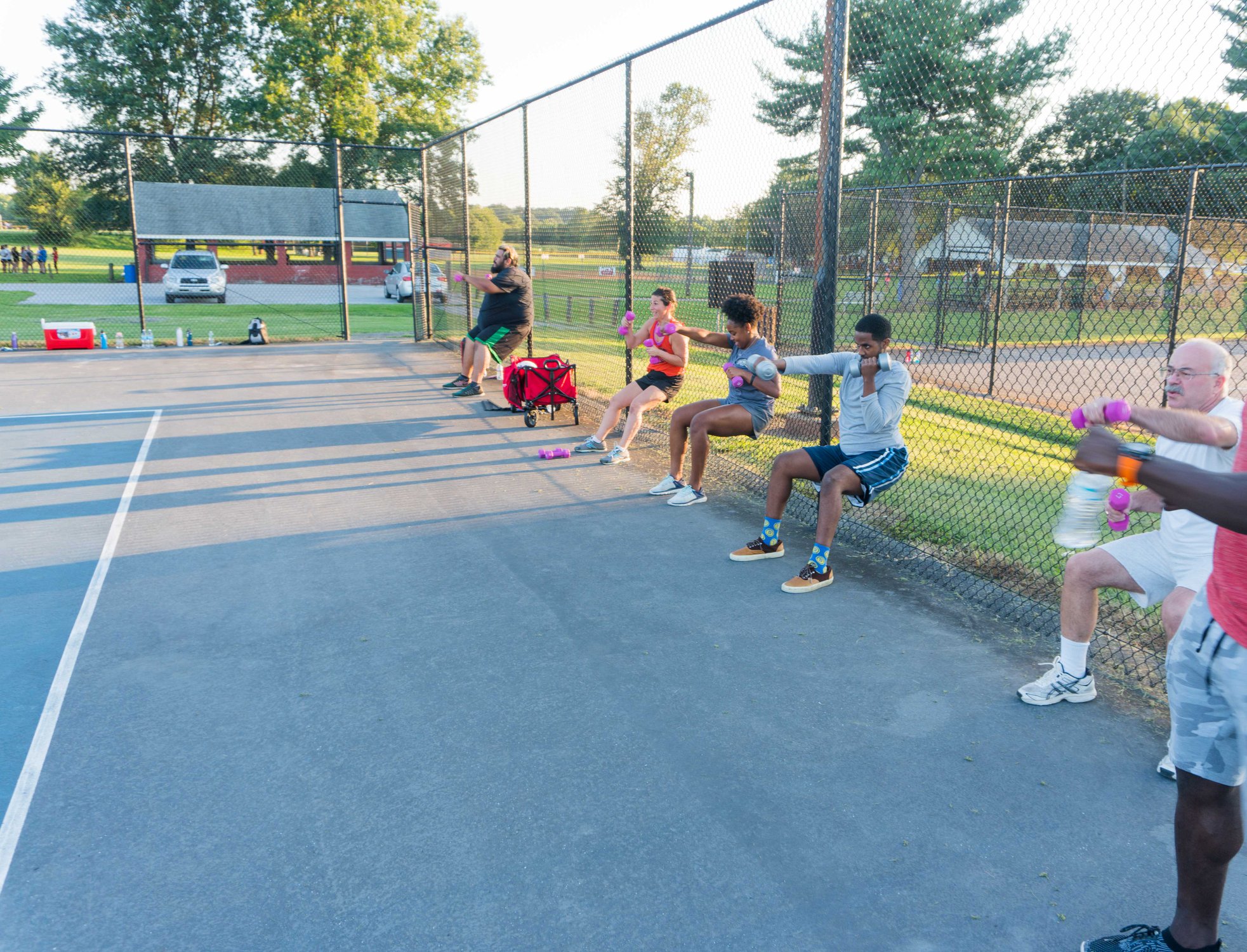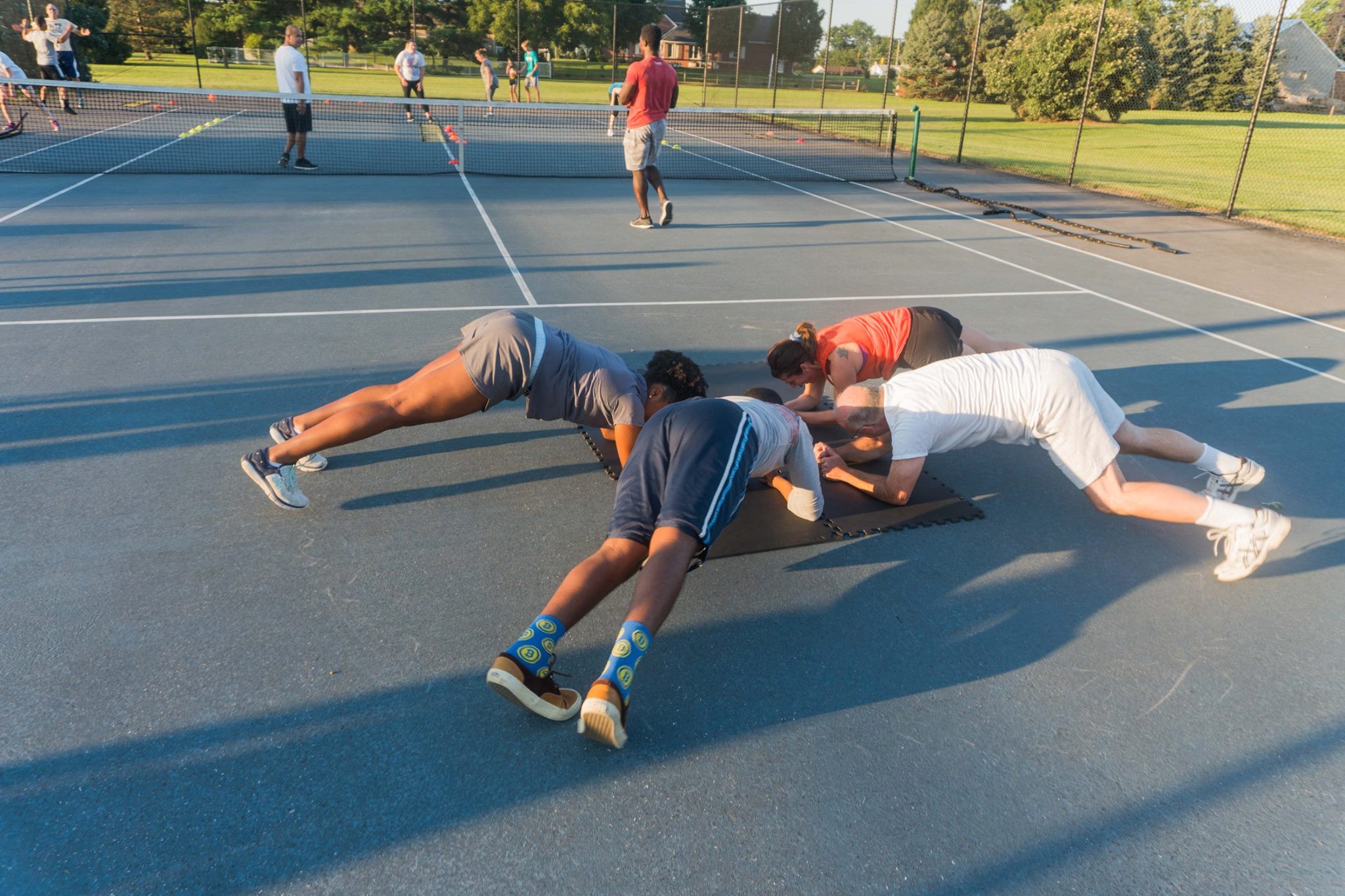 .
So whether you are a beginnner or advanced, I mill modify each exercise to suit your needs.
HERE IS EXACTLY WHAT TO EXPECT

Every Wednesday, starting June 12th until October 23rd from 6:30-7:30pm
(1 Hour Session)
Plan to arrive 10-15 minutes early to sign waivers and recieve orientation on how to correctly perform new movements or some basic exercises (bodyweight squat, push-up, plank, deadlift etc.)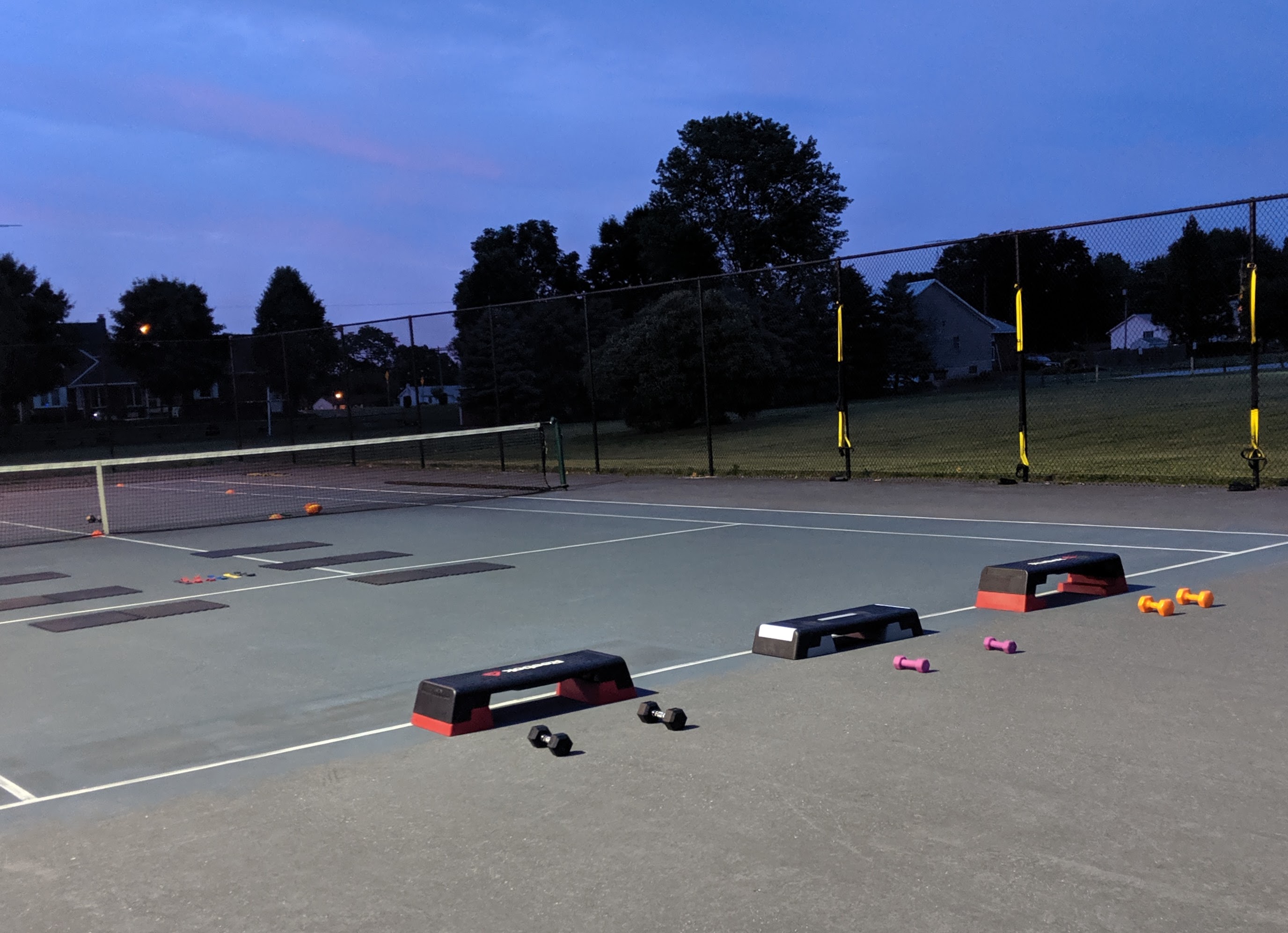 INTRO/DYNAMIC STRETCHING (5 mins)
GROUP WARM-UP/FUN GAME (5 mins)
EXERCISE/STATION DEMONSTRATION (9 mins)
WOW(Workout of the Week): 5 stations, dumbbell, bodyweight, kettle bell, medicine balls, steps, mini-bands, suspension training, battle ropes, and more!(25 mins)
FREESTYLE COURSE FINISHER DEMONSTRATION (4 mins)
FREESTYLE COURSE FINISHER (5 mins)
COOL DOWN/ STATIC STRETCH (5 mins)
Come join the fun and opportunity to improve your health and fitness with:
Fun and energertic music to keep you motivated!
Functional, endurance, and strength training to build a stronger body!
Dynamic circuit/ high-intensity interval training to boost your metabolism and burn more body fat!
Agility, quicknes, and stability training to improve your coordination and balance!
Call or text 240-422-5688 for any questions or to request any additional information.
Get Your Tickets NOW! Only 30 Spots available per class