It's 2020 and aint' nobody got time for another lame Valentine's Day. Get your girls and spend the night with us!
About this Event
This is our FIRST ever Galentines night in Cleveland and we're excited to have an amazing night celebrating you and your besties!
Here's what to Expect:
*15 minutes self love coaching sesh with Angie Ilg
*45 minute vinyasa yoga class that will get that shakti energy and girl power vibes flowing with Tamsin Astor
*A lil bubbly and bonbons to celebrate all the sisterhood
*Fun experience stations to get your hair, skin and nails glowing
-Maria Fitnezz, wellness blogger, will be in the house with her One Ray journals. Get a dose of her energy and check out the One Ray journals that promote self-love in a positive light
*Tickets can be bought individually or grab 2 and surprise your friend! Prices are per person.
Limited to 30 awesome females. This will sell out so don't be wishy washy. Grab your spot!
#galentinesCLE #glowgirl2020
Angie Ilg
Angie is an Intuitive Life Coach and NLP Practitioner. She works with people who are ready to enjoy life, and finally feel peaceful and happy, helping her clients go from anxiety, self-doubt, and insecurity to ease, natural confidence, and true fulfillment in life.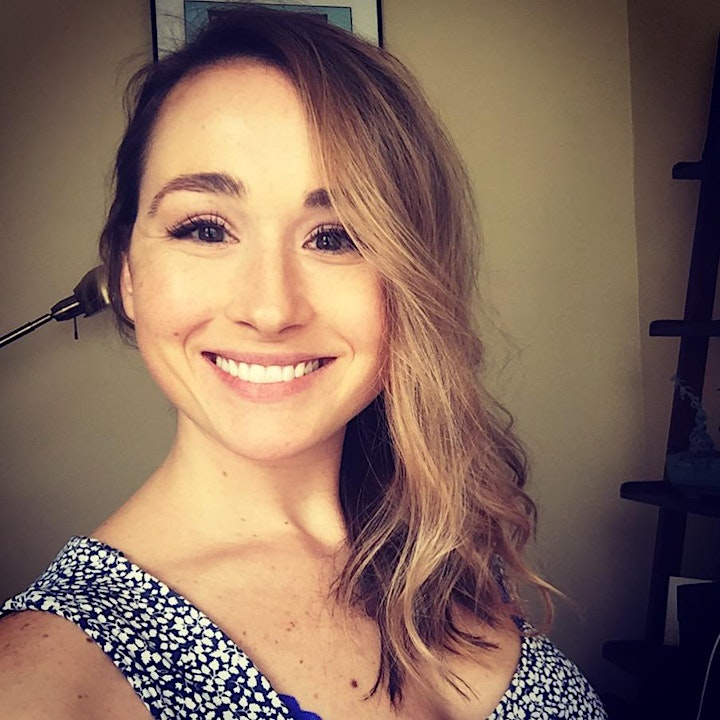 Tamsin Astor, PhD
Tamsin is the founder and Chief Habit Scientist of Yoga Brained Coaching. She is known for giving her clients the tools to shift their mindset, organize their vision, and improve their habits to create an efficient, productive business. We make 35,000 decisions every day, which leads to decision fatigue. Dr. Astor helps her clients reduce the amount of overwhelming decision-making they do by harnessing their goal-achieving machine – AKA – their brains. This also increases their time and energy for fun!
Tamsin started teaching yoga over a decade ago. She combines multiple trainings blending vinyasa flow, a deep awareness of anatomy and movement with a focus on buddhist dharma - what can you experience on the mat, that you can translate into life off the mat.
Connect with Tamsin!