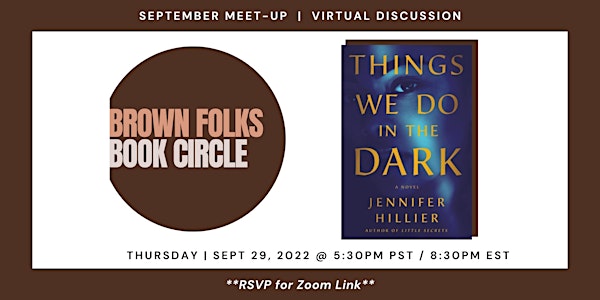 BFBC September Meet-Up
[VIRTUAL] Brown Folks Book Circle September Meet-Up
About this event
Please join us for a night of open, honest and engaging conversation with a diverse group of people. We'll be discussing Things We Do In The Dark by Jennifer Hillier (all races and gender identities are welcome!)
This month's #BFBC meet-up is brought to you by our returning guest host, Gabriella Cole!
Meet Gabriella. In her own words...
Jersey girl born and raised. I was that kid who spent her lunch period in the library -- shoutout to all the librarians!. More about me:
Favorite Genre(s): Historical Fiction, Romantic Comedy
A Book You Always Recommend: Revival Season by Monica West
On My TBR List: Circe, Daisy Jones & The Six
Favorite Comfort Read: Miranda's Big Mistake by Jill Mansell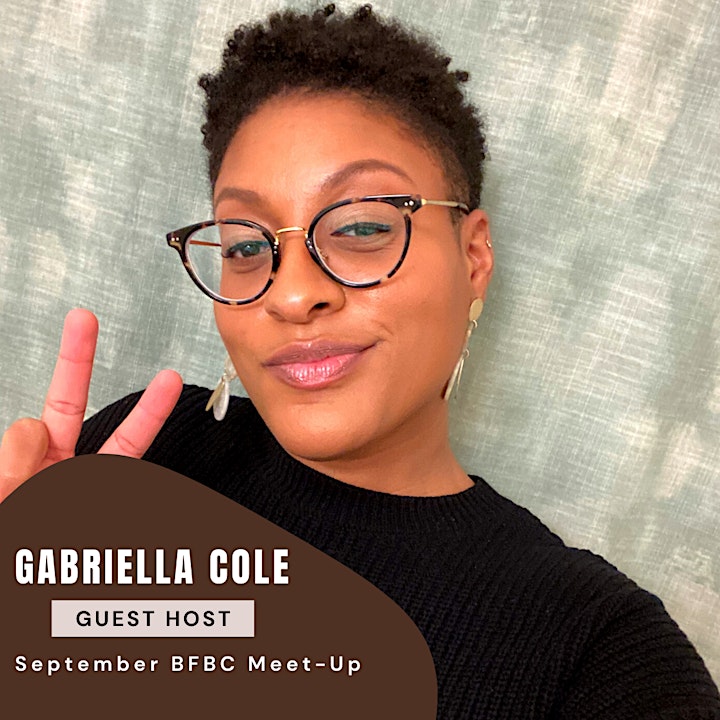 ***Zoom link will be sent after registration***
ABOUT 'THINGS WE DO IN THE DARK'
Paris Peralta is suspected of killing her celebrity husband, and her long-hidden past now threatens to destroy her future.
When Paris Peralta is arrested in her own bathroom—covered in blood, holding a straight razor, her celebrity husband dead in the bathtub behind her—she knows she'll be charged with murder. But as bad as this looks, it's not what worries her the most. With the unwanted media attention now surrounding her, it's only a matter of time before someone from her long hidden past recognizes her and destroys the new life she's worked so hard to build, along with any chance of a future.
Twenty-five years earlier, Ruby Reyes, known as the Ice Queen, was convicted of a similar murder in a trial that riveted Canada in the early nineties. Reyes knows who Paris really is, and when she's unexpectedly released from prison, she threatens to expose all of Paris's secrets. Left with no other choice, Paris must finally confront the dark past she escaped, once and for all.
Because the only thing worse than a murder charge are two murder charges.