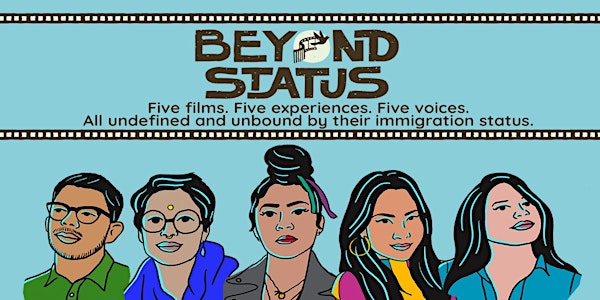 #BeyondStatus Short Film Showcase
Join us as we premiere five amazing short films, created and directed by five migrant filmmakers!
About this event
"Beyond Status" is a series of short form films produced by The Center for Cultural Power, written and directed by migrant storytellers who, in their own artistic expression and method of storytelling, are aiming to construct new narratives about who they are as migrants in today's political and personal contexts. These shorts serve to showcase the imagination of the filmmakers as they focus on their craft to create bodies of work that purposefully move away from justifying who they are as migrants, and instead usher in a practice of storytelling that doesn't seek to reform a broken immigration system, but unapologetically envisions a life beyond it.
Learn more about Beyond Status and all participating filmmakers!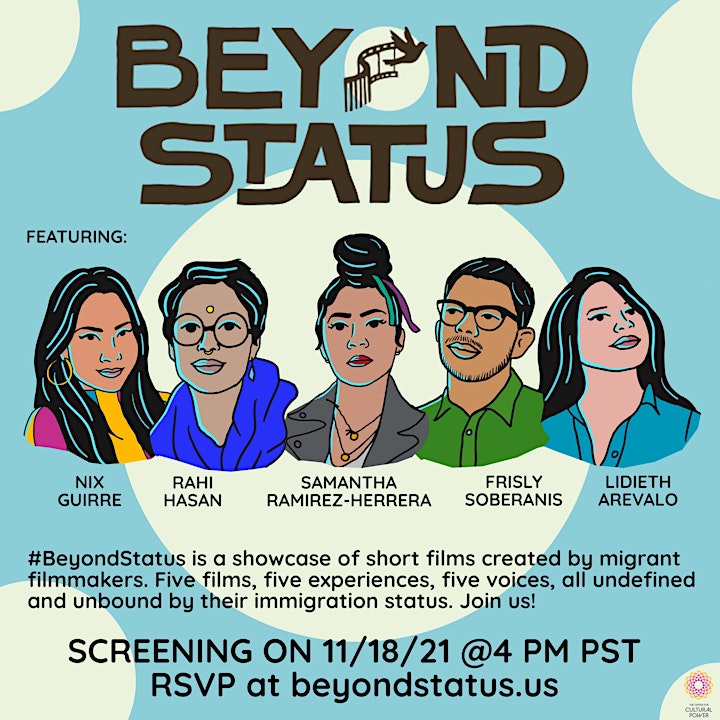 The showcase will feature the world premiere screening of the following five short films:
After screening all of the films, there were be a live panel discussion with all filmmakers to talk about their films and their craft as migrant filmmakers!
ACCESSIBILITY:
All Films Will Be Subtitled + Live Human-Generated Closed Captioning + Live ASL
SHOW UP FOR MIGRANT FILMMAKERS!