Description
***note***
Limited tickets will be available at the door!!!
***end note***
When it comes to business...
"YOU CAN BE COMFORTABLE. OR YOU CAN BE DOPE" - Blue Telusma
Join Blue Telusma, Rue Brown, and In A Sense webseries family for a day music, film, and better business practices.
Network with creative professionals in your field and others to increase your social value!
Learn techniques and approaches to problem solving from local, established entrepreneurs like Shelly Bell from Black Girl Vision, Cheyanne Zadia from Baltimore's Alpha Female Festival and Makers Lab's own Lee Livingston Perine.
Most importantly...
Cee Smith Media Group Gifts $10,000 in Micro Grants for LGBT Entrepreneurs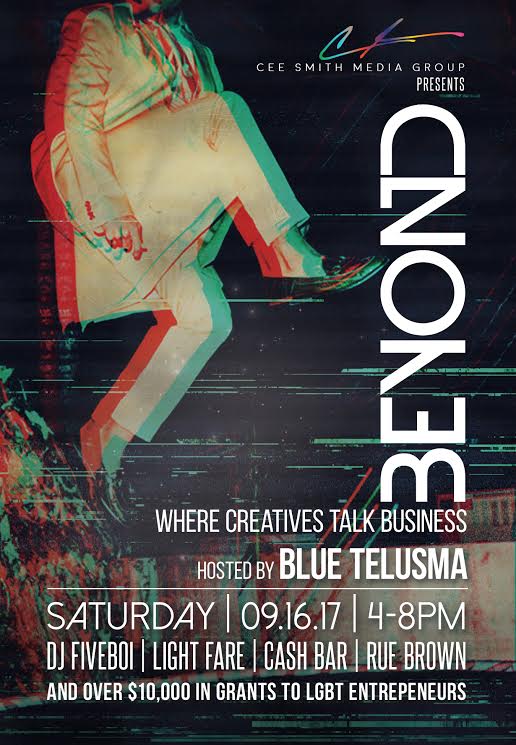 Tickets will be $20 at the door so RSVP today!
Give special thanks to our media sponsor, The Washington Blade. covering the LGBT community since 1969
#business #entrepreneurship #lgbt #creativebusiness #ruebrownmusic #ceesmithmedia #beyondbasic #beyond17 #networking