Sales Have Ended
Registrations are closed
Excitedly tickets to this event have sold out!
Sales Have Ended
Registrations are closed
Excitedly tickets to this event have sold out!
Description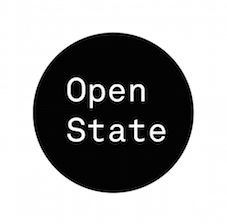 This free, public forum will explore Democratic Innovation, and a variety of approaches that take us beyond voting to a richer, more inclusive democracy. The event will be hosted by local media personality, Belinda Heggen, and will involve a showcase of perspectives and approaches from international scholars and local practitioners. The showcase will be followed by discussion and a panel Q and A.
This showcase is part of a series of events, brought to you in collaboration with SA Better Together. Click through for other events.
future democracy


Does Australia have a vibrant democracy? Is voting enough to ensure this?
How can new methods and approaches reinvigorate modern democracies?
Voter apathy, low membership of political parties, disillusionment and distrust in politicians, policy backflips, revolving leadership and hung parliaments – all raise questions about whether representative democracy is serving our needs. How can political decision making better reflect and represent public views and judgments in an age of complex problems and communication overload?
All around the country, there are practitioners, researchers and decision makers developing new models that address these problems and find new ways to broaden and deepen democratic involvement of citizens. These democratic innovations go beyond voting, and include citizens' juries and other forms of deliberative democracy, collaborative governance and co-design, grass-roots democratic movements, e-democracy and crowdsourcing, and other forms of participatory decision-making.

Your MC for the evening is Emily Jenke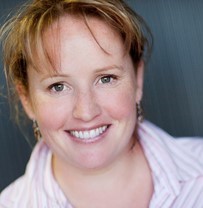 Emily Jenke is the Co-CEO (with Emma Lawson) of Democracy Co, an Adelaide-based start-up specialising in 'everyday democracy' that is both participative and deliberative. Emily is one of Australia's most skilled engagement practitioners and an accomplished and talented facilitator of nearly 20 years. Emily enjoys a long term and trusted role with the Department of the Premier and Cabinet, having worked with them on their flagship engagement and democracy initiatives since 2010. In the last 12 months Emily has run 4 separate Citizens' Juries in SA (including the Safe Sharing of Roads Jury), and over her career spanning 18 years, has worked on many deliberative approaches at state, federal and local government level.
Your international speakers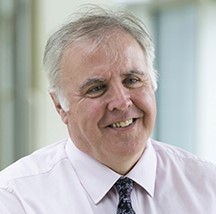 Professor Gerry Stoker is Professor of Politics and Governance at the University of Southampton, UK and Centenary Professor in the Institute for Governance and Policy Analysis at the University of Canberra. Professor Stoker's main research interests are in governance, democratic politics, local and regional governance, urban politics, public participation and public service reform. He has authored or edited over 20 books and published over 70 refereed articles and chapters. Professor Stoker was the founding Chair of the New Local Government Network which won the UK think tank of the year in 2004 and his most recent book 'Why Politics Matters' won the 2006 political book of the year award from the Political Studies Association of the UK. Professor Stoker has provided advice to various parts of the UK government and is also an expert advisor to the Council of Europe on local government and participation issues. In 2004, he won the Political Studies Association Award for 'making a difference' in recognition of the impact of his work on governance issues.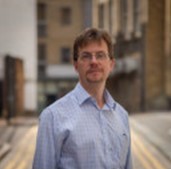 Simon Burall is the Director of Involve. He has long and extensive experience in the fields of democratic reform, open government, public participation, stakeholder engagement, accountability and transparency, scientific and technology innovation and organisational change. He has worked at the local and national level in Africa, Asia and Europe as well as on related issues of global governance and democracy. In his role with Involve, Simon has worked with and advised many organisations including Number 10, the Cabinet Office, the Scottish Government, various UK government departments and agencies, UNDP, OECD, the World Bank, the European Economic and Social Council, as well as at local level with numerous local authorities and other public bodies. Simon has published extensively on issues related to democracy, participation, accountability and transparency.
Your national speakers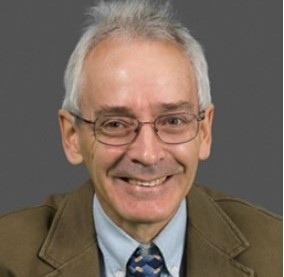 Prof John Dryzek is Australian Research Council Laureate Fellow and Centenary Professor in the Centre for Deliberative Democracy and Global Governance at the Institute for Governance and Policy Analysis at the University of Canberra. Working in both political theory and empirical social science, he is best known for his contributions in the areas of democratic theory and practice and environmental politics. One of the instigators of the 'deliberative turn' in democratic theory, he has published five books in this area with Oxford University Press, Cambridge University Press, and Polity Press. His work in environmental politics ranges from green political philosophy to studies of environmental discourses and movements to global climate governance, and he has published five books in this area with Oxford University Press, Cambridge University Press, and Basil Blackwell.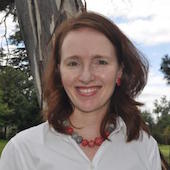 Associate Professor Carolyn Hendriks is an academic at the Crawford School of Public Policy at the Australian National University and an associate of the Centre for Deliberative Democracy and Global Governance. Her work examines the democratic aspects of contemporary governance, particularly with respect to participation, deliberation, inclusion and representation. She has taught and published widely on the application and politics of inclusive and deliberative forms of citizen engagement. Her recent work is exploring alternative modes of political participation, particularly those enabled by online and offline spaces of political contestation. With a background in both political science and environmental engineering, Carolyn has a particular interest in the governance of the environment, as well as science and technology issues. Carolyn teaches graduate courses in the Masters of Public Policy.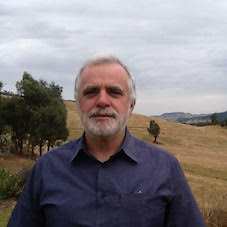 Denis Ginnivan is Vice President of Voices for Indi, a North East Victorian community organisation formed in 2012, focussing on promoting participation and engagement with democracy at a federal, state and local level. Voices for Indi created processes and opportunities for people to become involved in constructive conversations about engagement, politics, and community - without having to join a political party. The resulting heightened awareness and engagement lead Voices for Indi to seek independent candidates to stand in the 2013 federal election, with electoral success in that and the 2016 election. Denis has an extensive and varied community development career in rural and remote Australian regions. He is a Churchill Fellow, and has had roles as a social worker, mediator, rural community organiser, project director, adjunct associate professor, and rural ministerial adviser. He has been deeply involved in the Indi campaigns, undertook a US study tour of 'grass roots participation in democracy' in 2014, and worked part time as 2016 campaign director. At Beyond the Vote, he will discuss Voices for Indi and its strategic approach.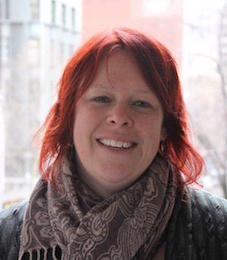 Lyndal Mackintosh is an experienced community engagement practitioner who comes from a strong background of working in local government. With nearly 20 years' experience, Lyndal has a passion and interest in deliberative democracy processes following the completion of the Dialogue, Deliberation and Public Engagement postgraduate course. Working as a Community Engagement Advisor, Lyndal plans, facilitates, advises, supports and evaluates a range of deliberative approaches for the City of Melbourne including recent citizens jury processes; the participatory budgeting on the 10 Year Financial Plan and the recently completed Future Melbourne 2026 community plan.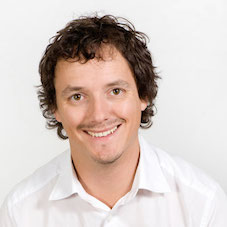 Chris Vanstone is the Chief Innovation Officer at The Australian Centre for Social Innovation (TACSI), leading innovation across TACSI, its projects and start-ups. He started his career as a product designer, designing biscuits, cameras and razors, but has spent the last 14 years working with interdisciplinary teams and communities to co-design solutions to social problems. Before joining TACSI he designed solutions to increase democratic participation, reduce household carbon emissions, build relationships for socially isolated older people and enable more young people to thrive. His work has been exhibited at MoMA and Cooper-Hewitt in New York and at the Design Museum and V&A in London.
FAQs
Where can I contact the organizer with any questions?
Contact Wendy Russell (wendy@doublearrowconsulting.com.au) or Chad Foulkes (chadfoulkes@gmail.com) for more information.
Is my registration/ticket transferrable?
Yes, you may transfer your ticket to a colleague if you're unable to attend. Your colleague just needs to tell organisers your name at the registration desk.
Is the workshop catered?
Nope, this free event will not be catered.
Can I update my registration information?
Yes
Do I have to bring my printed ticket to the event?
No, just turn up and tell us your name on the day.
What if I can't attend?
If you are unable to attend please let us know so we can pass your ticket to someone on the waiting list.
This event is brought to you by the following partners:

Chad Foulkes
0418590660
chadfoulkes@gmail.com
Linkedin/Chad Foulkes