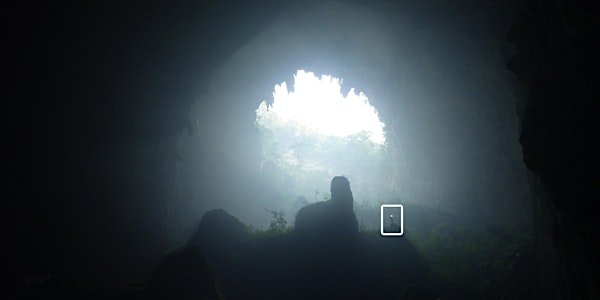 Beyond the Valley Adventure Fest: Stories from Caves, Climbs, & Crevasses
Enjoy far-flung adventure stories from skiing in Krygyzstan to climbing in Alaska to spelunking in the world's largest cave in Vietnam.
About this event
Tin Mountain Conservation Center presents
Beyond the Valley Adventure Fest: Stories from Caves, Climbs, & Crevasses
Friday, September 16, 2022: 5 pm Ledge Brewing Co. Intervale, NH, tickets: $20
Saturday, September 17, 2022: 7 pm Kennett High School, N. Conway, NH, tickets: $40
Combined ticket for Friday & Saturday, $50
5-9 pm Friday, September 16, 2022: Ledge Brewing Co., Intervale, NH
7-9 pm Saturday, September 17, 2022: Leura Hill Eastman Performing Arts Center, Fryeburg Academy, Fryeburg
and
Vietnam Underground: The Viet Cong, Spelunkers & the Biggest Cave on Earth with Mark Jenkins, National Geographic Explorer, foreign correspondent & author
Visit www.tinmountain.org/adventure-fest/ for complete bios .
This fund-raising event supports Tin Mountain Conservation Center, a 501(c)3 non-profit environmental education organization that fosters future generations of environmental stewards and responsible outdoor enthusiasts.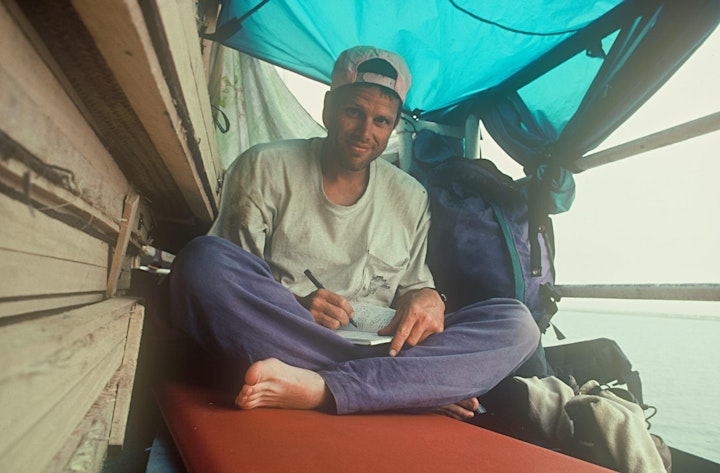 Mark Jenkins is a critically acclaimed author and internationally recognized journalist covering adventure, geopolitics and the environment. Among hundreds of stories, he has written about global warming in Greenland, ethnic cleansing in Burma and climbing Mt. Everest in Nepal. Jenkins' writing has won numerous awards, including the Overseas Press Club Ross Award for "The Healing Fields" in 2013, the National Magazine Award for "Who Murdered The Mountain Gorillas" in 2009, seven Lowell Thomas Awards, three Best American Travel Writing Awards, the American Alpine Club Literary Award and the Banff Mountain Adventure Book Award.
Jenkins' is the author of four books, A Man's Life (Modern Times, 2007), The Hard Way (Simon and Schuster, 2002), To Timbuktu (William Morrow 1997) and Off The Map (William Morrow, 1992). Kirkus said of A Man's Life, "Jenkins' superb memory and solid writing chops break him out from the pack of true-life adventure scribes." In a full-page review in the L.A. times, Robin Russin wrote about The Hard Way thus: "Brought to life by a poetic and muscular style, Jenkins' writing is a brew of history, philosophy and raw emotion. His journeys are as intellectual and spiritual as they are physical, and we are by his side, in his head."
Jenkins' work has appeared in dozens of national and international magazines, including The Atlantic Monthly, Backpacker, Bicycling, Climbing, New York Times, Men's Health, National Geographic, National Geographic Adventure, Outside, Smithsonian, Rock & Ice, Runners World, and The Washington Post. Jenkins has been interviewed by Anderson Cooper 360, Good Morning America, CNN, PBS, BBC and NPR.
Jenkins holds a B.A. in philosophy and an M.S. in geography, has two grown daughters, Addi and Teal, and lives in Laramie, Wyoming with his wife, human rights attorney, Martha Jenkins.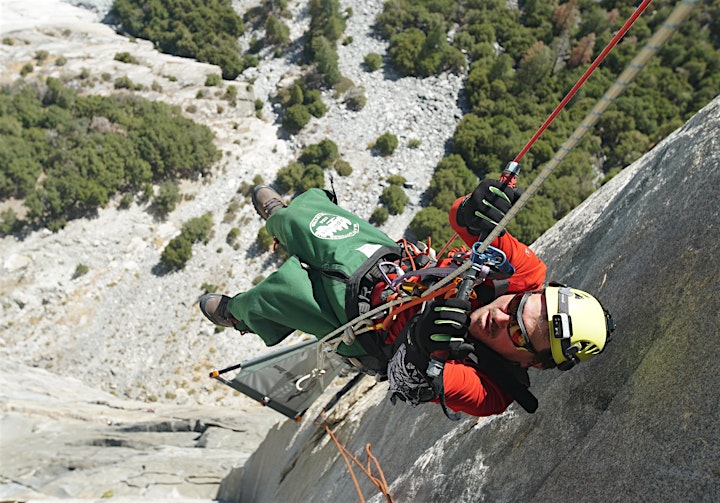 Enock Glidden: As a child born with Spina Bifida and growing up in Patten, a small town in northern Maine, Enock has had to learn to do things differently than others. With the use of adaptive equipment along with help and encouragement from friends and family, as well as his indomitable spirit, he continues to live a very adventure-filled life.
Through his determination and 'can do' attitude, Enock has had the opportunity to experience a lot of things that even people with two working legs may not even attempt like skiing, paragliding and skydiving as well as both rock and ice climbing.
The result of all these experiences is his personal life's mission to speak to anyone and everyone about never saying "I can't", instead always asking "How can I?"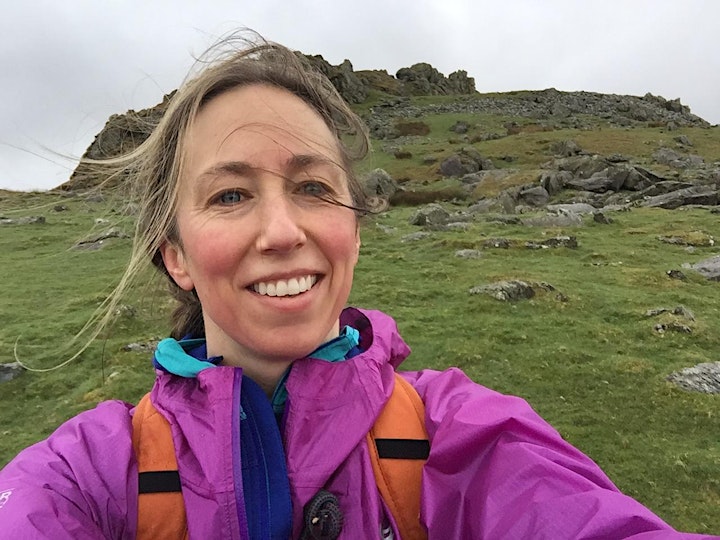 Sarah Garlick is a science writer and nonprofit program developer from North Conway, New Hampshire. She serves as the Director of Science Policy and Outreach for the Hubbard Brook Research Foundation, the support arm of the Hubbard Brook Ecosystem Study, one of the longest running and most comprehensive ecosystem studies in the world.
Sarah was trained as a geologist and writer. She is the author of two books: Flakes, Jugs, and Splitters: A Rock Climber's Guide to Geology, winner of the 2009 Banff Mountain Book Award, and the National Geographic Pocket Guide to Rocks and Minerals of North America. She is the writer and co-director for Namuli, a documentary film about rock climbing, biological discovery, and community-based conservation in Mozambique, winner of the 2016 Mountainfilm Commitment Grant.
Sarah is a lifelong mountain athlete and has led rock climbing expeditions around the globe. She is a founding board member of the Friends of the Ledges, a climbing stewardship organization for the eastern White Mountains, and she is a member of the Mountain Rescue Service. She lives in North Conway with her husband, adventure filmmaker and mountain guide Jim Surette, their two children, and two pandemic-era housecats.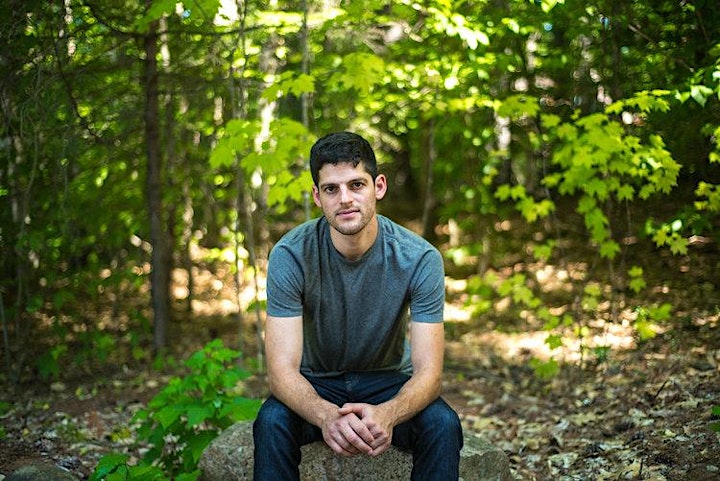 Josh Laskin spent his early years exploring the woods and fishing in the lakes around his hometown in South Jersey. After high school, he moved to Philadelphia for pursue a degree in environmental engineering, where he'd spend his late teens and 20's. In 2015, Josh left his corporate job and headed towards New Hampshire, but not before backpacking across Europe and Northern Africa and riding his beat up '99 BMW motorcycle to the west coast of the United States and back. It was once he landed at his new home in the White Mountains that his professional writing and photography career began.
Since, he has been published in Travel + Leisure, Men's Journal, Climbing Magazine, Outside Magazine, Condé Nast Traveler, Afar and others. He continues to pursue the adventure and travel side of documentation, in addition to shooting real estate and really for anyone who wants to pay him.
Jordan was born and raised in the White Mountains of New Hampshire. His love for the outdoors was immediate and permanent. It first manifested in summer days catching and chasing anything that could slither, crawl, or rustle the New England forest floor, and winters with skis strapped to his feet days after he could walk. Throughout his youth Jordan spent family vacations, summers, and weekends exploring the mountains, rivers, and lakes of the northeast where a strong wilderness sense and appreciation for wild places were infused into his DNA.
At 13 Jordan ventured into the vertical for the first time and was immediately enraptured by the unique experiences, places, and people climbing unlocked. Since that inaugural voyage up Cathedral's sea of granite Jordan's passion for the mountain environment has steadily increased alongside his desire to share access and respect for these places through guiding and education.
Jordan has explored the globe, guided on three continents, and put up first ascents and descents. You can see his broad smile on a short trail run to catch the sunrise behind his home in New Hampshire or at 20,000' watching the mountain shadow stretch out on the plains below. He combines limitless excitement for mountain adventures, a lifetime of diverse wilderness experience, and industry leading hard skills through technical training from the American Mountain Guides Association and other respected institutions to provide safe, customized, and unforgettable mountain experiences.