"Beyond the User Story", an Immersive #Bootcamp for Product Owners VIRTUAL
Event Information
Location
Location: Virtual - Zoom, once you register you'll receive the call in details
Being great in this role takes more than just writing good user stories. Level up your PO game in this insightful, interactive session!
About this Event
The effectiveness of the whole Scrum framework, starts with the role of the Product Owner #nopressure. If this role is not staffed by a dedicated, prepared, empowered and decisive leader - you may have trouble brewing.
Job descriptions from local firms are looking for product owners to be decisive, know how to navigate the organization, negotiate, facilitate, manage projects and more.
In 15+ years of studying this role, being in this role, coaching this role and developing strategies for success, I've discovered it can come down few important steps that can help this role to be successful.
This course is a series on how to maximize the value of (software) products and systems. This bootcamp will take you beyond the User Story and will help you gain the know-how, finesse and skills needed to be successful beyond the basics. FAQs at the bottom and YouTube video interview for course: https://youtu.be/1WcJnwJPP08
In this bootcamp you will:
Get clarity on what you should be doing as Product Owner
Access a powerful Product Owner Toolkit
Learn the top 10 Terms in Scrum/Agile and why they matter to you
Learn strategies to better understand your customer/end user (value, prioritization, etc...)
Understand the impact of your conflict style on your collaborations and outcomes
Develop your own personal action & coaching plan
I'm releasing for the first time; my Product Owner Competency Model, so don't miss it!
 What we will not cover:
This course is a level up from foundations, beyond the 101.
This session goes beyond the basics of 'what', into more about how/why, and how to be successful.
 Who should attend this class:
People who have taken a CSPO class and are still trying to understand what to do.
People who have been product owners for a while and are still trying to find their way
Business Analyst who want to help their product owners.
Business Analysts who aspire to be product owners
What is included? (Materials):
Everything DiSC Product Conflict Assesment PLUS 1 hour debrief and action planning session
Expert virtual facilitated sessions
Weekly access to your coach and trainer 
Training Guides 
Training Supplies
1 hour Agile Team Reboot Session with a team of your choice. 
Invitation to my exclusive LinkedIN community for Product Owners/Alumni of mycourses
Module 1 - of this two part series:  
Module 1 - What you will learn in these sessions
What is the role of the Product OwnerWhat is the context for this roleWhat are the duties of this role of Product OwnerWho are the important partnershipsWhat are the spots for potential conflict.Why is this role importantImportant connecting the dots between your role and others
Module 1 - Dates/Schedule *Updated - REGISTRATION ENDS August 31st, 2020
September 16 - 8:30am - Noon
September 17 - 8:30am - Noon
September 18 - 8:30am - Noon 
Module 2 - of this two part series
Module 2 - What you will learn in these sessions (builds on the learning from Module 1)
What are the important leadership qualities for a Product OwnerWhat are key tools a Product Owner should have in their toolboxHow to use these tools for successful outcomesWhere conflict can come up in interactions for the role of the Product Owner and how your conflict style can impact your outcomes. 
Module 2 - Dates/Schedule * Updated
September 23 - 8:30am - Noon
September 24 - 8:30am - Noon
September 25 - 8:30am - Noon 
Price:
2-part series $699.00 (Standard Registration after Very Early Bird and Early Bird pricing ends)
There are options for alumni of my course.  Email me for PROMO codes.  
Class Size:
+++++++++++++++++++++++++++++++++++++++++++
Your Trainer/Facilitator & Coach
As a sought-after speaker, coach and trainer, Alicia is known as the 'Organizational Whisperer' and has for 15+ years, been about the business of building high performing teams, empowering leaders in transition and creating climates where teams can thrive using Agile practices. Her expertise is in the transformation of people and systems during Agile transformation.  
Alicia coaches, trains and transforms mid-size to large companies domestically and internationally.   As an executive and leadership coach who has led and witnessed the transformation of people, attitudes, hearts and minds towards greater agility and high performance using Agile practices, she is passionate about being of service to help connect organizations to their mission and values.
Alicia is the founder and co-organizer of the Agile Coaching Exchange for Southern California (ACE:SoCal) the first MeetUp group of its kind established in the United States in partnership with the flagship in London. She holds a PMP and Scrum Alliance certifications in Scrum Master, Product Owner and Scrum Professional.
FAQs
Check out my YouTube Channel Video Interview on this course: https://youtu.be/1WcJnwJPP08
REGISTRATION ENDS : August 31st (due to USPS delays, this date has been moved up a week to accommodate mailing training supplies)
How can I contact the organizer with any questions?
Yes, please call my office at 619.972.0453 or email me at alicia@operational.innovations.com
What if I have to miss a date?
When you commit, you commit to all sessions, there is no refund or recording for individual sessions so please plan to be present.  You'll get a learning partner so you can work with them for what you've missed. We also do a robust review at the start of each session.
What's the refund policy?
Cancellation Policy:
Substitutions are accepted at any time.  Cancellations must be notified by email and refunds will be provided according to the following:
More than 10 days prior (80% of course fees)
7-10 days prior, 50% of course fee
Less than 7 days, no refund
Is my registration fee or ticket transferrable?
Yes, substitutions are possible at any time.  Just notify me by email before the class begins.
Is it ok if the name on my ticket or registration doesn't match the person who attends?
Yes, it is ok as long as you've notified me by email of any substitutions before the class begins.
Is group pricing available?
Yes!, please email me for a quote.  Everyone in the group must be from the same company.   I'm also happy to conduct this session for just your company
Email me at alicia@operational-innovations.com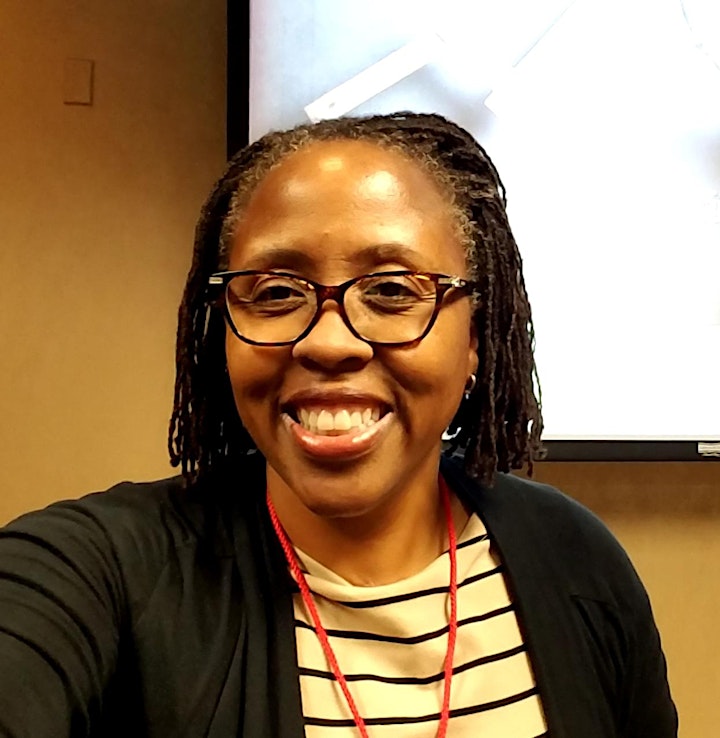 Date and Time
Location
Location: Virtual - Zoom, once you register you'll receive the call in details