Do you sometimes wonder if you've misplaced your sense of adventure? If it's anywhere to be found, this is where to look for it.
About this event
IN THIS ERA of ever faster change, ever higher expectations, and ever more demands on our attention, it's understandable that many people feel overburdened.
What's also understandable is the typical way of coping with these realities – by putting your head down and gritting out a daily existence that's far removed from the one you'd once dreamt of. But, take a moment and consider: if you had a choice, is "coping" the way you'd want to describe your day-to-day – or, more poignantly, your year-to-year – existence?
According to Jack London, "You can't wait for inspiration. You have to go after it with a club."
He'd probably agree with the cliché that life is not a dress rehearsal. This *is* the existence you get to have. If it's not delivering you the adventures you'd hoped for; if it's causing you to set aside your dreams, or disregard the potential that is your birthright, then perhaps you shouldn't spend a moment waiting to see if it could be more.
Come along if you want to go after it. (Maybe leave your club at home for this one.)
The seminar experience
"Beyond the threshold" is neither a course nor a workshop. Rather, it's a facilitated examination of your self and the choices laid out before you.
You'll be provided with tools and materials, and introduced to techniques that enable you to work your way through that examination – not as a student, not as a diagnostician, but as an explorer among explorers.
During the day's sessions, you'll:
define what "adventure" looks like to you,
construct a picture of what life might look like for you if you reclaimed your sense of adventure, and
discover what tools and resources you would need to embark on a journey that calls to you.

A benefit of the group setting is having the opportunity to observe how other participants navigate the process, so that observations, discoveries and conclusions are shared so that a diversity of perspectives can be explored.
Who Should Attend?
If you ever …
made the same (failed) New Year's resolution twice – or more,
hear the more mischievous or curious side of yourself whispering (or shouting) about opportunities that are passing by
feel stuck, disillusioned or even just a bit discontented about how things are working out for you
wondered what you're capable of, if you dug deep and trusted yourself to step outside the box,
… then this seminar is for you.
Facilitator
As well as providing strategic consultancy and training to many large New Zealand and Chinese organizations (NZ Wine, Lion, Maori Television, Nokia, Huawei, China Mobile, Tencent QQ, VW, Meade Johnson, Lenovo), Dan Thurston Crow is a facilitator and mentor, including for Venture Taranaki, Startup Taranaki, Blackbird Ventures's Startmate programme, and Manatū Taonga/Ministry for Culture & Heritage. As a strategist, design thinker and entrepreneur, he's also spoken at numerous conferences and been a guest lecturer and expert panelist at Tsinghua and Nankai Universities.
Dan's passion is in supporting individual, team and organisational performance through heightened personal awareness of the relationship between emotion, cognition and behaviour, and skilled use of self leadership tools.
X50 is a China-NZ venture that focuses on the way people lead themselves, enabling them to inspire better outcomes for themselves and those around them through experiential discoveries.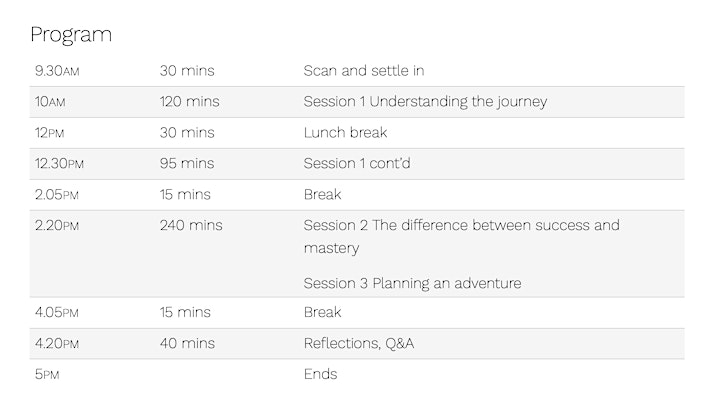 Organizer of Beyond the threshold – an experiential self leadership seminar