Description
Raising a Series A is a huge accomplishment and closing it might feel like you've crossed the finish line but the pressure only goes up from here. You've convinced investors you're ready to scale and now it's time to execute. But how? In this session, Carlos Garcia (CEO of HYP3R) and Daniel Gulati (Partner at Comcast Ventures) sit down with Structure Capital's Jillian Manus for an honest, unflinching look at what comes after the Series A.
In this session, we'll explore:
What does it take to successfully raise a Series A round?
What are the biggest challenges that startups face as they scale and how can CEOs navigate this transition successfully?
Why do startups fail after the Series A and what can we learn from their missteps?
What are the milestones that founders need to reach before they're ready for a Series B round?
AGENDA
5:30PM – 5:45PM – Registration
5:45PM – 6:45PM – Talk
6:45PM – 7:00PM – Audience Q&A
7:00PM – 7:30PM – Networking
OUR SPEAKERS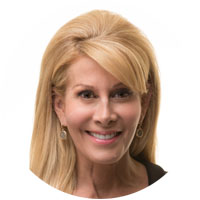 Jillian Manus is an experienced banking and media executive, a technology investor and entrepreneur. She is Managing Partner of an early stage Silicon Valley venture fund, Structure Capital. Branded "Architects of the Zero Waste Economy" they invest in underutilized assets and excess capacity.
Ms. Manus serves on numerous boards including: Stanford University Digital Health board, Stanford University School of Medicine Board of Fellows, Advisory Board of Entrepreneurship and Innovation at Fuqua School of Business at Duke University, Nasdaq Entrepreneurial Center Board of Directors, NYU Tisch School of the Arts, and Communities in Schools.
Prior to Structure Capital, Ms. Manus was Founder of Broad Strategy, Manus Media and Global Goal Sports Management. She served as Co- Director of TMT for Credit Suisse Zurich, and Director of Development for Universal and Warner Bros. Studios. She began venture investing after serving as Associate Publisher of the national publication Upside, reporting on the financial strategies of the tech industry.
As a frequent global public speaker, Ms. Manus provides business and political commentary in the media, primarily on CNBC and Bloomberg. She co-hosts Gimlet Media's podcast "The Pitch." Ms. Manus attended The University of Oxford & NYU, where she served on the Board of Trustees. She was named one of the Most Influential Women in Bay Area Business by the San Francisco Business Times.
Ms. Manus chaired The Women's Conference, where she joined California's then First Lady, Maria Shriver, to create the world's largest conference addressing issues important to women. She remains an active advocate in investing in women's potential and success. She is the mother of four children who are her breath, smile and inspiration
She is the mother of four children who are her breath, smile and inspiration.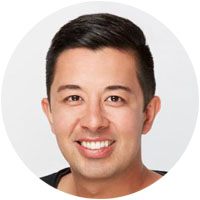 Daniel Gulati is a Partner at Comcast Ventures where he leads their consumer seed practice and makes early-stage investments in entrepreneurs building marketplaces, e-commerce companies, social networks, mobile apps and media. Before becoming a VC, Daniel was an entrepreneur. He founded FashionStake, a marketplace for independent fashion acquired by Fab.com, and then led Fab's fashion business post-acquisition. Before that, he was a consultant at The Boston Consulting Group. Also a frustrated author, his (only) book Passion & Purpose: Stories from the Best and Brightest Young Business Leaders was selected to JP Morgan's 13th Summer Reading List as a top non-fiction work. He holds a BCom (economics) with distinction from the University of New South Wales and an MBA from Harvard.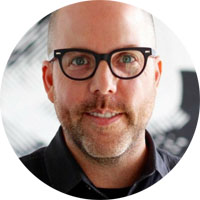 Carlos Garcia is an entrepreneur with a track record of building successful and innovative companies in the intersection of technology and marketing. Carlos is the CEO of HYP3R, a real-time, location-based engagement platform that recently closed its $17 million Series A round with participation from Structure Capital, Rokk3r Fuel, Thayer Ventures and Silicon Valley Bank.

Spaces are limited and offered first-come, first-served. By registering you agree to our terms of use.*