About this Event
ABTF WILL HOST A DELEGATION OF 100 IN THE MOTHERLAND!
Join the Atlanta Black Theatre Festival's delegation of 100 artists and art enthusiasts!
presents
Beyond the Return: An ABTF Arts and Cultural Pilgrimage to Ghana
Dec. 4 - 14, 2020
Join our official delegation of 100 artists (and art enthusiasts) for a curated experience based on the quality/standards you trust and expect from the ABTF!
ABTF HOSTS A DELEGATION OF 100 IN THE MOTHERLAND!
For more information visit: https://atlantabtf.org/travels
Day 1: Breathtaking Gold Coast - Central Region, Ghana
Arrival at Kotoka International Airport for scenic transport to the spectacular Gold Coast of West Africa in the Central Region of Ghana:
Relax at the beach resort
Adjust to the time change
Enjoy a Welcome Reception
Receive an introduction to culture, beliefs and customs of Ghana
Enjoy an African Traditional Foods Tasting
Day 2: Historical Cape Coast Tour - Central Region, Ghana
Embark on a tour of the famous Castle, one of forty commercial forts built by European traders. Relive the heart wrenching accounts of the last days of enslaved Africans before entering the "gate of no return" bound for the Americas and Caribbean, never to be seen again.
Day 2: Kakum National Park - Central Region, Ghana
Unwind as we travel through the historic villages of Ghana's Central Region to one of Africa's only surviving tropical rain forests and UNESCO World Heritage site, Kakum National Park. The forest is home to many endangered and rare mammals such as the Diana Monkey, Bongo, Yellow-backed Duiker and elephant. You can test your wits on the 1150 ft Canopy Walk, one of only three in Africa, which provides privileged access to the forest.
Day 3: Ghanaian Village Experience - Central Region
Become enthralled in the warmth of rural Ghanaian culture. We'll visit the beautiful village of Mankissem where we'll courtesy the Chief and Elders, experience a traditional ceremony and enjoy drumming and dancing by the villagers. Savor the adulation of presenting gifts to the children of the village while taking photos to preserve this memorable occasion.
Day 4: Accra City Sightseeing Tour - Greater Accra Region
Unlock the secrets of Accra, an extraordinary 137-year old capital city. We will uncover the rich history and unique blend of colonial and modern architecture. On this sightseeing tour we will visit the Jamestown Lighthouse, one of the most historic landmarks of our heritage, journey to the WEB Dubois Center for Pan African Culture, Independence/Black Star and the Kwame Nkrumah National Park.
Day 5: Real Estate Investment Tour - Greater Accra Region
Projections for profitable returns have the attention of the savviest international speculators as Ghana recently discovered gold and oil and braces itself for a vibrant growing economy. For those interested in a permanent piece of the motherland for retirement, vacation, investment returns or legacy; we invite you to engage on this tour. where we will explore opportunities to invest in very affordable prime Ghanaian real estate.
Day 6: Kumasi Heritage Legacy Tour - Ashanti Region
This long but exciting day will begin with a journey to the Ashanti Region where we'll explore the vibrant city of Kumasi, one of the largest metropolitan areas in Ghana. We will learn about the great Ashanti Empire and the legacy of the Ashanti Kingdom. We'll uncover the stories of the of makers of original indigenous fabrics and the famous Kente cloth. We'll also learn Ghanaian shopping etiquette and bartering techniques from a local guide while gaining valuable insight into the importance of market life in Kumasi.
We'll then practice our new bartering skills in the bustling Kejetia Market, among 10,000+ vendors of handcrafted treasures, glass beads, batik fabrics, wood carvings, etc.
Day 7: A VIP Afternoon at the National Theatre of Ghana
Prepare for a first class treatment at the National Theatre of Ghana. We will submerge ourselves in a spectacular VIP private performance by the Ghana's National Dance and Theatre Companies. Immediately following this privileged performance, we'll fully immerse ourselves in native rhythms with drumming and dance lessons exclusively tailored for the ABTF delegation.
As a grand finale, we'll end the day with an elegant seafood buffet and live jazz at the Accra Marriott Hotel!
Day 8: Scenic River Cruise - Volta Region, Ghana
We will set out early for a scenic ride to the breathtaking Volta Region. There we will board a yacht for a captivating aqua tourism experience. We set sail along the scenic Volta River, the second largest man-made, freshwater lake in the world. We'll enjoy live music, amazing cocktails and a sumptuous buffet. On our excursion, we will make a stop on Dodi island for authentic entertainment and warm welcome from the locals before a relaxing return trip while dancing under the stars.
Day 9: Day on Your Own
May we suggest a second round at your favorite restaurant or last minute shopping to spend left over Ghana Cedis or libations on Labadi Beach. Whichever you decide, we know it will ceremoniously bitter/sweet as you prepare to leave the Motherland-- your HOME.
Evening Departure from Accra to Dulles Airport for scheduled arrival Dec. 14, 2020 @ 6am.
Pilgrimage Includes:
Round trip economy air travel to/from Washington Dulles International Airport (IAD) and Kokota International Airport - Accra, Ghana (ACC). This flight is NON-STOP, DIRECT and only 11 hours!*
Flight leaves Dulles (IAD) on Dec. 4th @ 5:40pm and returns to Dulles (IAD) on Dec. 14th @ 6am. This is NON-STOP, DIRECT flight and only 11 hours!*
Accommodations: Beach Resort (2 nights)
Accommodations: Deluxe Hotel or Guest House (6 nights)
Three Delicious Meals
15+ Tours, Excursions, Arts and Cultural Experiences
Scheduled Airport Transfers in Ghana
Air Conditioned Mini-buses for Tours, Arts and Cultural Excursions
****
Choose one of two plans:
Americana Plan
A contemporary deluxe experience with accommodations at a Beach Resort then a 3-4 star hotel.
$2950 pp/based on double occupancy; $4100 pp/single
Economy air travel is included!*
Heritage Plan
Live like the locals with accommodations in Guest Houses!
$2250 pp/based on double occupancy (private room, shared common areas)
Economy air travel is included!*
*A $900 credit will be given to those who prefer to make their own arrangements for air travel and will need a LAND ONLY plan.
Delegates are responsible for having the following in hand 30 days prior to travel:
Travel vaccinations: Yellow Fever and Anti-malaria (antibiotics) are the minimum required
United States Passport
Medical clearance for travel overseas. Must be physically fit and able to lift 50 lbs (your luggage) and walk at least one mile without stopping or needing assistance.
As a part of this delegation, you agree to itinerary modifications and substitutions if we receive official invitations as a delegation to events. You also understand that changes can occur due to circumstances beyond our control. We will always defer to ABTF's high standard of satisfaction and value. This will always be our number one priority.
Singles: If you need a roommate, first reserve your space. You will have time to find one or we'll be happy to find a match for you. This match is based on same gender availability for the Heritage Plan only.
Payments and Refunds: A 10% deposit will hold your space. You will then receive an invoice for payments due via email. Half (50%) of the balance will be due by July 15 and the remaining balance will be due, in full, by Sept. 15. Refund requests will be honored anytime before then. An admin fee of 25% will be deducted for refunds processed before Sept. 15th. Refund requests will NOT be honored after Sept. 15, 2020. First deposit is due no later than March 1st.
You can secure your space and lock-in your price with as little as 10% down. Prices are likely to increase as we get closer to the date. Reserve your space NOW! These rates are currently the best available.
(Updated 1/30/20)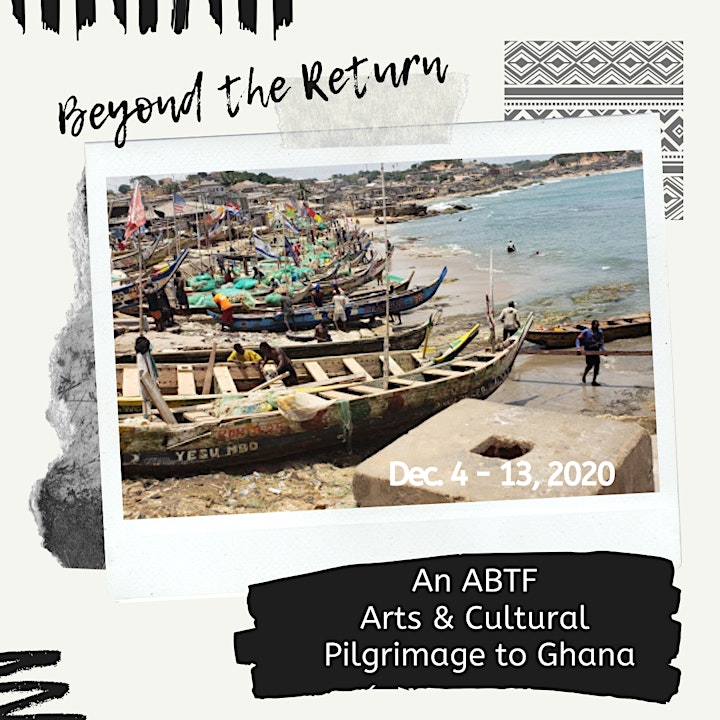 Date and Time
Refund Policy