Description
Beyond the reef: indige enterprise Auckland (Tamaki Makaurau) tour
25 September 2017

Join us for a one day Auckland social enterprise tour and experience the vibrancy of Maōri and Pasifika ventures. The Polynesian capital of the world, come and immerse yourself in Auckland's rich culture and diversity and how this shape indigenous social ventures.

Celebrate with four indigenous social enterprises in Auckland and learn about how they blend culture, mission and profit.
This tour is organised by The Southern Initiative (TSI) of the Auckland Council and the Department of Internal Affairs.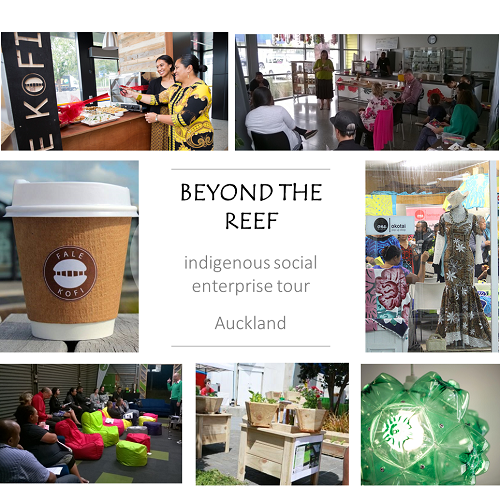 The Auckland pre-forum tour includes:
Culture feature @ at a Marae

An Auckland Marae will host a pōwhiri for this tour. The pōwhiri (or pōhiri) is a process whereby the host people welcome visitors on the marae.

The marae usually consists of a wharenui (meeting house) with marae ātea (courtyard) in front, and a wharekai (dining hall). The tangata whenua are the local Maōri people. When they are welcoming a group they are responsible for them.

This is a very important and crucial process of the indigenous culture of New Zealand, Aotearoa. A full run-down on the pōwhiri process will be provided by your tour hosts. For more information, please visit Marae Protocols.



A taste of the Pacific @ Affirming Works



Affirming Works (AW) supports the Pasifika community in Auckland, New Zealand, through a combination of mentoring services, programmes and social enterprise.

AW runs three community cafes across Auckland where they serve Tongan food and coffee. The latest branch is called Fale Kofi located at a newly built bus and train station. It is a joint initiative between social enterprises and the local government of Auckland.

As part of the tour, we will visit 2 community cafes and sample Tupu'anga Tongan coffee and the world famous traditional Lu Sipi Pie (taro leaves pie).
Family centric cooperatives @ CIDANZ



The Cook Islands Development Agency New Zealand was formed in 2011. The agency is a platform for Cook Islanders to enrol in avenues that will benefit their health, wealth and well-being; becoming sustainable members of society.

They have started several ventures using a cooperative model that focuses on providing livelihood for families. These include ONEBasket (Catering, community garden and cafe venture), ONEShed (innovation hub and venue hire venture), Pop-Out South (mobile retail shop), among others.

CIDANZ will host our Pasifika inspired lunch at the ONEShed.
Creativity @ The ROOTS Creative Entrepreneurs



The Roots aims to empower young people by developing opportunities to showcase creativity, innovation, and design by inspiring the next generation about environmental awareness and sustainability.

They have been involved in a number of creative initiatives such as upcycled artwork installations at parks, design and development of upcycled furniture such as pallets and tyres, waste minimisation workshops, place making and sustainable architecture.

The Roots will engage us in an upcycling workshop, using discarded materials to create something new. You can take home whatever you make as a souvenir.
Tour Guide
The tour will be hosted by journalist John Pulu. John Pulu graduated in 2009 with a Bachelor of Communication Studies in Television from AUT University and joined the Tagata Pasifika team in 2010.

While still at high school John was inspired to become a journalist through work experience on Tagata Pasifika.

---
---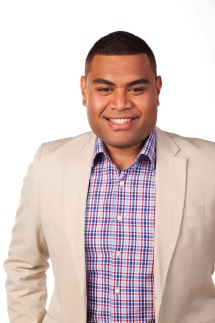 John is from the Kingdom of Tonga, Kolomotu'a, Tongatapu and Holopeka, Ha'apai with ties to Lau in the Fiji islands.
---
---
Cost:

NZD $199/person - regular tickets
Package includes:

Cook Island lunch and Tongan morning/afternoon tea

Upcycled craft that you will build together with The Roots

Escort service by a tour coordinator (John Pulu)

Transportation (by coach)
Notes:
A full itinerary with accommodation suggestions will be sent to confirmed participants.

The event organiser reserves the right to change or cancel this itinerary at any time. Where possible substitutions will be arranged and communicated to participants

The Organizer is not responsible for personal accident and/or damage to the property of participants. Participants should make their own arrangement for personal insurance.