BEYOND THE NOTES - The Art of Authentic Artistic Development with Wendy Parr
About this Event
BEYOND THE NOTES - The Art of Authentic Artistic Development with Wendy Parr
This course is all about Expanding and Exploring Your Unique Vocal Style
Experience the Holistic Artistic Guidance of Celebrity Vocal Coach Wendy Parr
Remember the time when you were flawlessly creative, singing and making music felt like getting lost and feeling free? I have found when you've been working in your career and as the stakes get higher, the spark gets lost. 
This course focuses on authentic style development. Use your voice and music as a vehicle of expression and learn specific musical games and vocal tools to access parts of your voice you never knew you had to transform your style and discover your true voice.
Break through the clutter and learn the tools to BECOME UNSTOPPABLE!
This is a very interactive course - all about vocal style games! Take action! Go beyond singing with Wendy's integrated vocal technique and artist training. Through the duration of this course, you'll explore and expand the emotional connection to your songs and solidify your personal musical style. This course is all about application - how to bring your most empowered personality to anything with integrity to have the greatest impact. Cultivate the purpose and meaning behind everything you do. 
Bring a notebook and pen to take notes and instruments or track for playback - be ready to sing and play! 
WHAT PEOPLE ARE SAYING:
"Wendy's Beyond the Notes can provide you with many valuable tools for making your vocal performances more fun, rewarding and engaging."
"Literally changed my life yesterday... just being in the moment during my performance and letting me feel any emotion that comes up... changed everything for me. I'm grateful. Thank you." - Alec Chambers"
"I think Wendy has an amazing way of being very forward and direct with the information she is teaching, but is also willing to go off the beaten path and really listens to the people she's working with. She is always respectful and I think is recognizes it's not one size fits all. And she's there to help everyone become better vocalists, writers and performers. As well as be more in touch with oneself."
PRICE: $75
Understanding that many artists income has severely challenged we're offering an opportunity for free and half price tickets. See @wendyparr INSTA for details or email: info@wendyparr.com
A Portion of the Proceeds will be donated to Brown Sister Speak
Mental Health Empowerment & Peer Support for Womxn of Color!
Since 2016 Brown Sister's Speak have empowered, educated, and enlightened women of color to seek safee spaces to speak our truth.
GET INVOLVED, FOLLOW BSS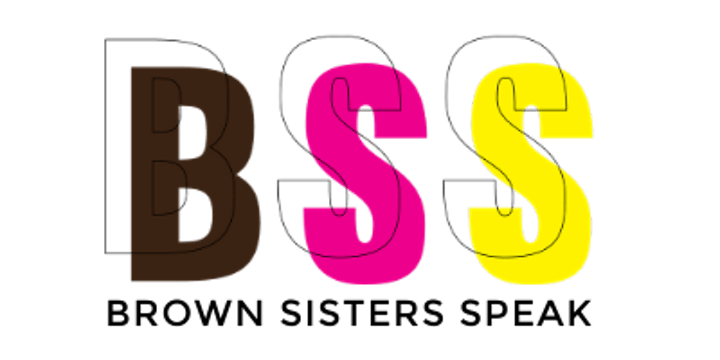 Date and Time
Location
Refund Policy