Multiple Dates
Beyond the label of autism - Coffee Mornings
COFFEE MORNINGS FOR PARENTS WHO HAVE CHILDREN WITH AUTISM
About this event
After having such AMAZING feedback from Bridlington parents with the idea of having a coffee morning on a Wednesday morning for parents of children with autism, the coffee mornings are officially going ahead!
However, unfortunately due to the government's announcement of the recent Covid-19 lockdown rules, I can only host this for "5 parents only" at this time.
However, to make up for the current situation (that is beyond my control) every £2 donation that is made by each parent at the coffee mornings will be saved and pay towards a day out for all of the children of the group when lockdown releases! (WINNER, WINNER CHICKEN DINNER). This event page is used to book your SEAT ONLY! Please fetch the donation with you on the day and you can then place it in the savings pot.
The very first coffee meeting will take place on Wednesday July 7th from 9:30am-11:30am during term time only. A link to book your tickets will be posted on our Facebook page every Monday during term time. All tickets have to be booked in advance and there are LIMITED PLACES due to the government lockdown rules. So DO follow our Facebook page and DO book your seat next each week before-hand to avoid disappointment.
I want to take this opportunity to THANK all the Bridlington parents who give amazing feedback for this community project and I am so looking forward to meeting you all!
Don't miss out! Book your seat today!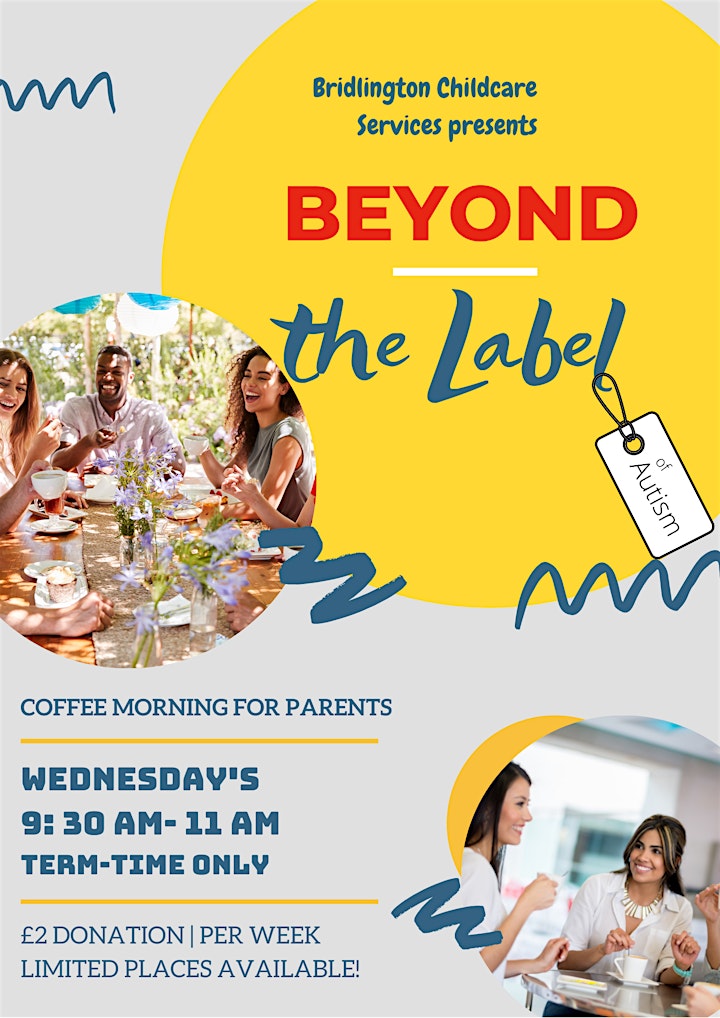 Organiser of Beyond the label of autism - Coffee Mornings