A very special event honoring our ancestors at this historic cemeterey
About this event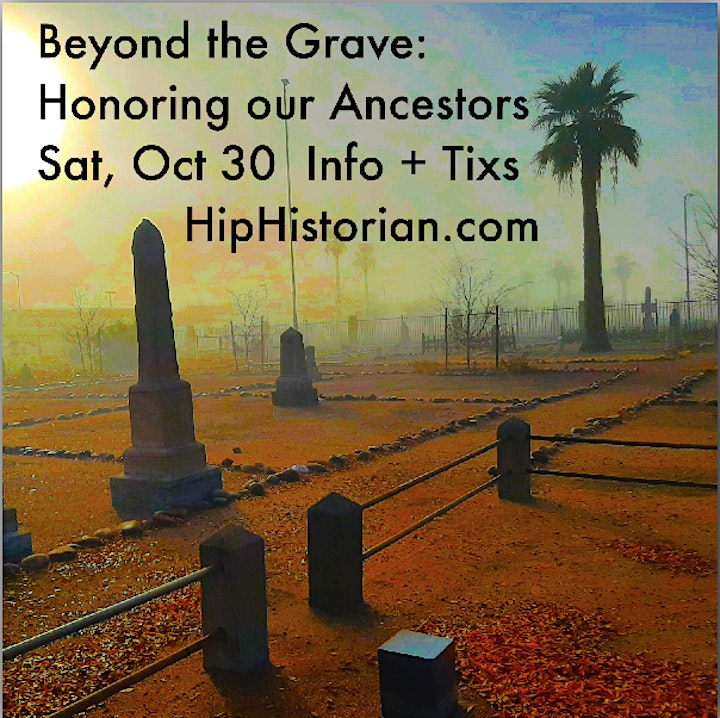 Join us on Sat. Oct. 30, at the historic cemetery named the Pioneer & Military Park in Downtown Phoenix. This inaugural event will focus on honoring our ancestors by allowing you to explore not only Phoenix and Arizona history, but also your own history.
You will be welcomed to the historic cemetery. Encouraged to walk through the historic cemetery. Where there will be people graveside in character telling the story of some of those buried there. There will be an altar table. You are invited to participate by placing items such as pictures, herbs, flowers, and leaves. There will be limited items available. There will be other ways to explore messages from your ancestors such as tarot card readers and other surprises.
We look forward to seeing you at Beyond the Grave: Honoring our Ancestors.
Portion of proceeds benefit the Pioneer Cemetery.
Organizer of Beyond the Grave: Honoring Our Ancestors
Marshall Shore's passion is uncovering the weird, the wonderful, and the obscure treasures from our past: the semi-forgotten people, places, and events that have made us who we are today. As the " Best Phoenix Historian," Marshall uses storytelling magic, found film footage, old photographs, ephemera, and artifacts to bring our state's heritage to life in entertaining and educational presentations.