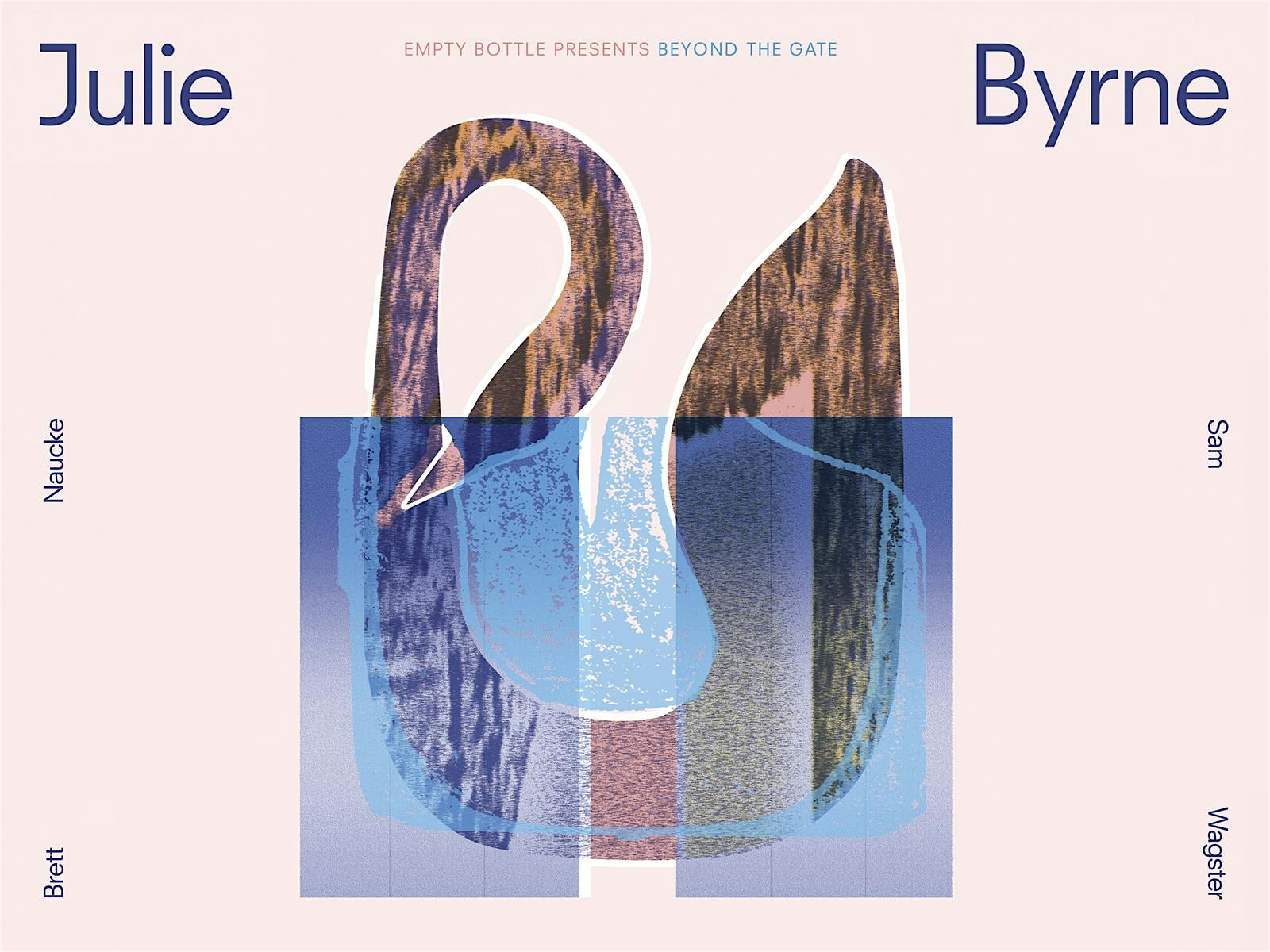 About this event
Address: 5255 North Pulaski Road, Chicago, IL 60630
2018 brings the 5th year of our Beyond the Gate series at the Bohemian National Cemetery. Recognizing the passing of the Spring Equinox and a full moon night at the chapel with a beautiful lineup of folk and electronic experimentation headlined by Julie Byrne.
Beyond The Gate is a concert experience unlike any other in the city, taking place within the confines of the Bohemian National Cemetery. We are incredibly thankful for the opportunity to present these concerts in a setting as rich in history as this. We implore all attendees to treat these events with the respect they deserve.  Public transportation, car-pooling, biking and cabbing is highly encouraged so as to keep parking available for area residents.
Sometimes it can take years to find your calling. Not for JULIE BYRNE; whose power of lyrical expression and musical nous seems inborn. Often what comes naturally cannot be driven by speed and time. JULIES's second album, Not Even Happiness, has evolved at its own pace. It spans recollections of bustling roadside diners, the stars over the high desert, the aching weariness of change, the wildflowers of the California coast, and the irresolvable mysteries of love. Her new album vividly archives what would have otherwise been lost to the road, and in doing so, BYRNE exhibits her extraordinarily innate musicality. Some of the songs on Not Even Happiness took years of fine tuning to reach their fruition. If you asked her why the follow up to 2014's Rooms With Walls and Windows has taken so long, you'd be greeted with a bewildered expression melted into a smile - as though the strangest question had just been asked. "Writing comes from a natural process of change and growth. It took me up to this point to have the capacity to express my experience of the time in my life that these songs came from."
Chicago-based experimental synth artist BRETT NAUCKE has been a mainstay to the scene for the better part of a decade. He is frequently admired for his extensive experimentation with modular synth systems into a rapid-fire program of high resolution textures and layered networks of rhythm. We're elated to be able to experience him outside our walls, in a setting that fits him perfectly.
We are excited to welcome electronic minimalist and pedal steel guitar aficionado, SAM WAGSTER, to open the evening. Having heard Sam in The Father Costume and Mute Duo, it was an added delight to encounter his recent solo release The Glossary of Surfing. On the record he lets loose a bounty of enveloping pedal steel based tones and drones. Expect nothing less as he sparks off the night in the chapel.
A portion of the proceeds from the Beyond the Gate directly benefit the Bohemian National Cemetery as well as the Albany Park Community Center.
Beyond the Gate is presented in part by our friends at Half Acre Beer Co.
Performers
Date and time
Location
Refund policy
Organizer of Beyond The Gate featuring Julie Byrne / Brett Naucke / Sam Wagster @ Bohemian National Cemetery