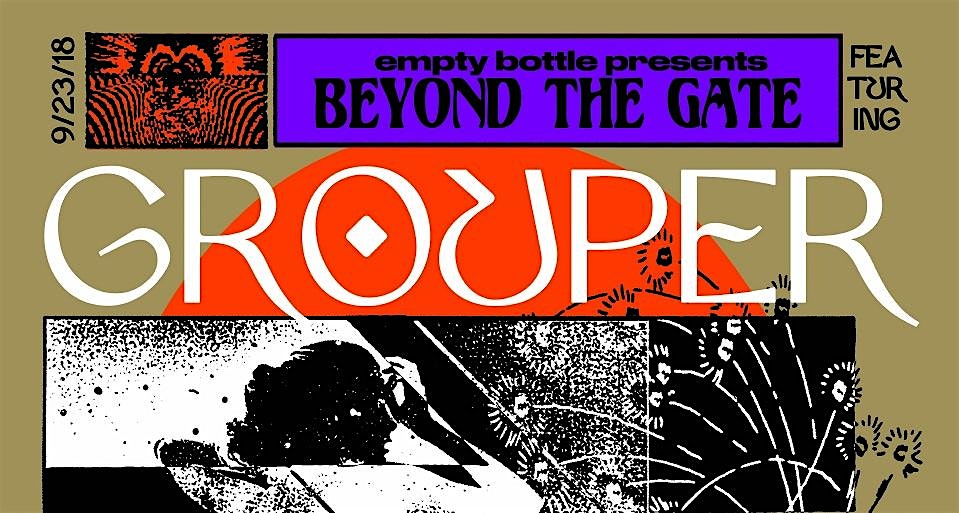 About this Event
$25 // All Ages
TICKETS WILL BE AVAILABLE AT THE DOOR ON SUNDAY. CASH ONLY, PLEASE.
Address: 3969 W Bryn Mawr Ave
* THIS EVENT IS OUTSIDE. This will take place near the Mausoleum. This is a different area of the cemetery from where our events in the chapel take place.
INFO FOR ATTENDEES:
PLEASE NOTE! Parking is limited in the area surrounding the cemetery. Public transport, cabs, UBER, LYFT, carpooling all highly recommended.
Public Transport options:
The nearest train stop is the Brown Line – Kimball station.
There are two options from the Kimball station.
Option 1:
- Take the Kimball Ave bus (#82) north to Bryn Mawr Ave.
- Walk West on Bryn Maw ave roughly 10 minutes til you arrive at 3969 West Bryn Mawr Ave entrance
Option 2:
- Take the Lawrence Ave bus (#81) west to Pulaski Rd.
- Transfer to Pulaski Rd. bus (#53) and head North to Bryn Mawr Ave
- Exit Bryn Mawr walk East to 3969 West Bryn Mawr Avenue entrance
Seating:
Seating will be on the grass located on the south end of the mausoleum. Guests are encouraged to bring blankets and folding chairs. All seating will be General Admission (first come / first serve).
Food:
You are welcome to bring food into the cemetery. Please just be mindful of waste and keeping the cemetery clean. There will be garbage cans to dispose of wrappers and such.
Beverages:
There will be Half Acre beer, wine, and water all available for purchase. No outside alcoholic beverages are permitted.
--------------------------------------------------------------------
Beyond The Gate featuring
--------------
2018 brings the 5th year of our Beyond the Gate series at the Bohemian National Cemetery. Recognizing the passing of the Fall Equinox and a full moon night at the chapel with a beautiful lineup of folk and electronic experimentation headlined by Grouper.
Beyond The Gate is a concert experience unlike any other in the city, taking place within the confines of the Bohemian National Cemetery on the grass, near the mausoleum. We are incredibly thankful for the opportunity to present these concerts in a setting as rich in history as this. We implore all attendees to treat these events with the respect they deserve. Public transportation, car-pooling, biking and cabbing is highly encouraged so as to keep parking available for area residents.
GROUPER. Not long after recording her 10th album, Ruins, LIZ HARRIS traveled to Wyoming to work on art and record music. She found herself drawn towards the pairing of skeletal piano phrasing with spare, rich bursts of vocal harmony. A series of stark songs emerged, minimal and vulnerable, woven with emotive silences. Inspired by "the idea that something is missing or cold," the pieces float and fade like vignettes, implying as much as they reveal. She describes them as "small texts hanging in space," impressions of mortality, melody, and the unseen – fleeting beauty, interrupted. Grid Of Points stands as a concise and potently poetic addition to the GROUPER catalog."
MUTE DUO is Skyler Rowe (drums/percussion) and Sam Wagster (pedal steel). Building on simple composed melodies, Mute Duo explores an atmosphere ranging from sparse chimes to pummeling drone with a free, rhythmic fluidity. In 2017, they released their self-titled debut album featuring artwork by local artist/writer Dmitry Samarov, and recently released the "Axially Grasp" EP on Lurkerbias.
For Beyond the Gate, The Mute Duo/Ensemble will be comprised of 9 Chicago-based musicians: Billie Howard – violin // Nora Barton – cello // Bruce Lamont - reeds/vocals // Ben Lamar Gay – cornet // Nick Macri – bass // Sam Wagster - pedal steel // Jesse Smith - autoharp/electronics // Skyler Rowe - battery/percussion
From Dublin's Northside, HILARY WOODS has come far from her bassist roots. After a spell in fine art school and having studied literature and film in college, music called her back. WOODS' beguiling song- craft has been described as 'bewitching', sonically 'spectral', 'ominous and dreamlike', with the Sunday Times hailing early solo recordings as 'a revelation in terms of the depth of song-writing'. Her songs imbued with wonder, heartache and a compelling darkness, are accompanied by a tenacious creativity which has seen WOODS stretching across multi-disciplinary thresholds exploring visuals and performance art alike.
*Special thanks to our sponsor Half Acre Beer.