Description
Let's face it. The Plus community has come a long way. But the truth is we have much more road to travel. An abundance of innovation, creativity, and leadership swarm our community and thankfully we have lionhearted and valiant members of this community diligently working hard to change society's perception of the fuller figured woman. We've been blessed to find our lane in this industry for the past five years and have witnessed growth within our business practices as well as those around us. But we also detect areas that need improvement. As we continue to attend and host events we are provided magnificent opportunities to speak with colleagues who share a love for this community. It's evident that we all believe more can be accomplished as a unit rather than individually. There are topics and discussions that must be confronted and we are working on creating a platform to do just that.
Goal
By using a public platform Beyond The Fashion: A PLUS Town Hall Meeting aims to initiate a continuing dialogue amongst prominent members of the plus community. Our desire is to sweep aside the runways, push pass the fashion and unite decision makers, opportunity creators, visionaries, and business minded individuals who all share the commonality for the love of the plus industry. Ultimately sharing one of a kind insight and experiences to create an action plan for change is our motive.
Some of the topics to be discussed:
Biases within the community

Colorism and Campaigns

The Blogger Struggle

Future of Fashion

Mainstream vs. Indie

Media

The Market (buyers, merchandising)

Comradery

The Elite (breeding CEOs & Executives)
We have an awesome line up of special guest panelist that will be released in the coming weeks.
This is a FREE experience however DONATIONS are greatly appreciated to help continue the efforts of Elite Plus Inc. with producing more effective events/gatherings such as this.
For more information please contact Mrs. Morgan 973-963-PLUS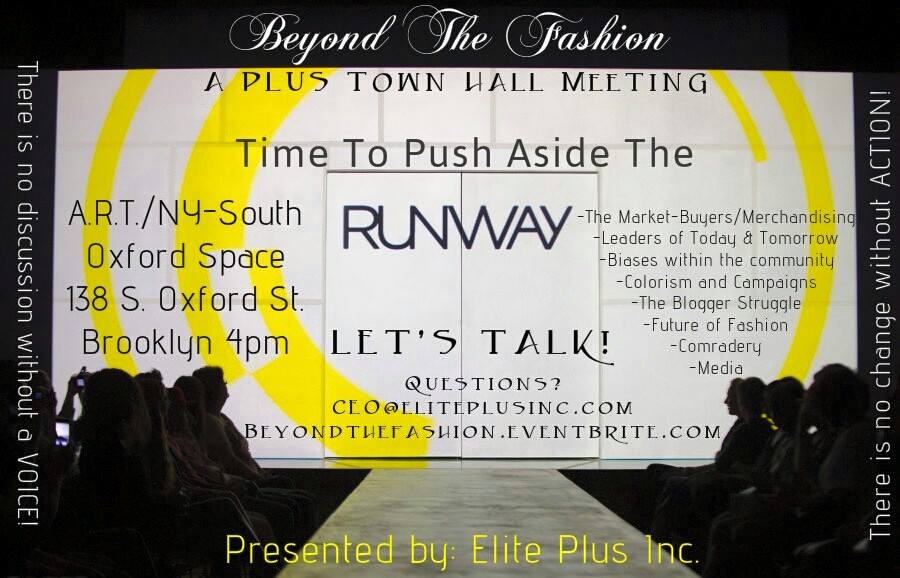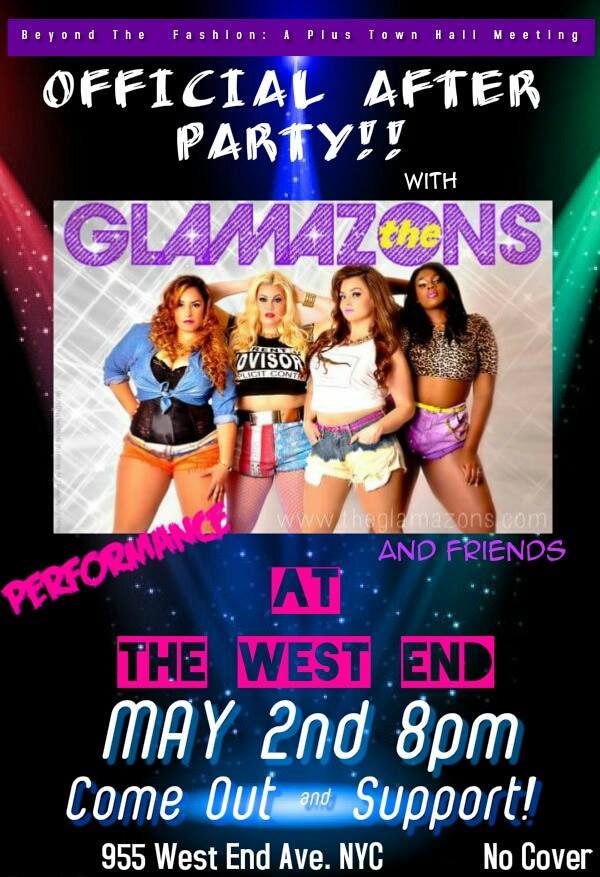 Organizer of Beyond The Fashion: A PLUS Town Hall Meeting
Our deepest passion is getting Full Figured women and young girls to understand that we have a place in this world; and its at the top. Elite Plus desire is to recruit women who are confident in their own skin and be a seed of hope to those who struggle daily with the concept of self-love, size acceptance, and the true meaning of beauty. We want to discover a new way of living life, and ultimately live a drama free, happy, healthy, and prosperous one.