Description
1 CE Credit
Lunch will be provided
Speaker: Leslie Kaplan, M.D.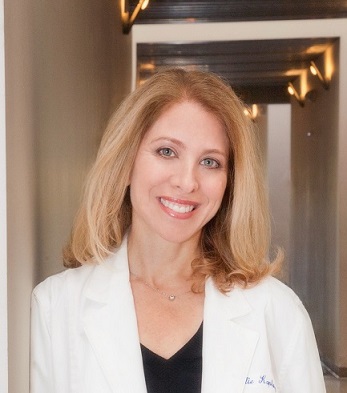 Leslie Kaplan, M.D.
Dr. Kaplan is a pediatrician specializing in adolescent and young adult medicine, with over 15 years of experience serving the special medical needs of patients with eating disorders.
After receiving her medical degree from the University of California, Los Angeles, she went on to a Pediatrics Residency at Kaiser Permanente, Los Angeles and a fellowship in Adolescent Medicine at Children's Hospital, Los Angeles. She has worked at the Teen Clinic at Kaiser Permanente Medical Center Woodland Hills, where she helped establish and run the adolescent eating disorder clinic, and at Pepperdine University Student Health Center, where she served as the Medical Director of the Eating Disorder Treatment Team. More recently, she has headed the medical team at The Bella Vita, an outpatient and residential eating disorder treatment facility.
Dr. Kaplan has recently opened a private practice in Calabasas, and is thrilled to be able to offer her unique medical expertise and passion, unfettered by constraints of time, to those who struggle with this complex disorder. She looks forward to working with other professionals to establish individual treatment teams for each patient.
Dr. Kaplan lives in Encino with her husband and 3 teenaged daughters.
Beyond the Brain: Medical Consequences of Eating Disorders
Eating Disorders have the highest mortality rate and one of the highest morbidity rates of any psychological disease. Chronic and severe eating disorder behaviors can affect virtually every organ system, and the list of potential medical complications is extensive. This talk seeks to familiarize eating disorder professionals with these medical complications and the value of good medical care, not only the keep their clients safe, but to allow them to participate optimally in the therpeutic process.

Learning Objectives:
1. Explain the scope and depth of medical complications of eating disorders.
2. Describe in some detail the common and most dangerous medical complications of eating disorders, including refeeding syndrome.
3. Convey the important of appropriate medical care, not only for the safety of the client/patient struglling with an eating disorder, but to allow for optimal participation in the therapeutic process.
Parking is available in the lot behind the building. We will provide parking validations for all attendees.