Beyond the Baby Blues VII

Tuesday, June 12, 2012 from 8:00 AM to 12:15 PM (CDT)
Event Details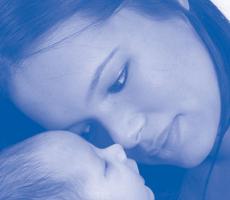 Beyond the Baby Blues VII is a half-day conference designed to educate professionals and families about mood disorders and anxiety before, during and after pregnancy. This year's conference includes a keynote presentation, two breakout sessions and a networking lunch. It will be held June 12 at the University of Minnesota Continuing Education Center, 1890 Bufford Avenue, in St. Paul.  Experts in the field of psychology, social work, and maternal and child health, along with women and family members whose lives have been affected by postpartum depression will offer presentations. Beyond the Baby Blues is sponsored by NAMI Minnesota, the University of MN School of Social Work, and Postpartum Support International. For more information, please call 651-645-2948 or 1-888-NAMI-Helps.


Educational Objectives
- Develop an increased understanding of the causes, symptoms and treatment of postpartum depression and other mood disorders and consequences of not treating them
- Understand the effect of stress on the developing fetus and long-term effects on children
- Recognize the risks for mood disorders and learn appropriate screening tools
- Recognize the impact on fathers
- Understand how the effects of PPD might impact the other parent and their parenting styles
- Develop an increased understanding of how to support high-risk mothers
- Propose strategies to assist new parents in addressing these symptoms that lead to a healthy recovery


8:00 A.M. Registration
Welcome
8:30 A.M.

Sue Abderholden MPH; Linda Jones, Ph.D.; Ruth Ener
Keynote: Postpartum Blues and Fathers
8:45 A.M.
Presenter: Neil Tift
Postpartum blues may accompany the birth of a new baby. According to the American College of Obstetricians and Gynecologists (ACOG), an estimated 10% to 20% of women will experience postpartum depression (PPD) after at least one pregnancy. For mothers, the dramatic shift in hormone levels, sleep deprivation, psychological and medical adjustments (especially if a c-section is performed) and other stress factors such as breastfeeding difficulty have been identified as sources of the "baby blues" (or postpartum depression, if the symptoms don't subside after two to four weeks). And while mothers struggle with these factors, it's often overlooked that 3 to 5 percent of fathers may experience this condition as well.This session will focus upon how dads may experience paternal PPD as well as how fathers may help mothers through her own PPD.
9:30 A.M. Break
Family Support: A Critical Piece of the Prenatal Puzzle
10:00-11:00 A.M.
Panel members will discuss the impact of prenatal mood and anxiety disorders on family members and suggest ways to support mothers and fathers, particularly those are high risk.        
What about the Children?
11:00 A.M. -12:00 P.M.
This panel will address the impact of depression and anxiety on fetuses, babies and children and identify strategies and policies that will support their development and improve the health of mothers and their children.

Closing
12:00-12:15 P.M.


Networking Lunch (provided)

12:15-1:00 P.M.
When & Where

University of Minnesota Continuing Education & Conference Center
1890 Buford Ave
St Paul, MN 55108-1042


Tuesday, June 12, 2012 from 8:00 AM to 12:15 PM (CDT)
Add to my calendar
Organizer
NAMI Minnesota works to improve the lives of children and adults with mental illnesses and their families.