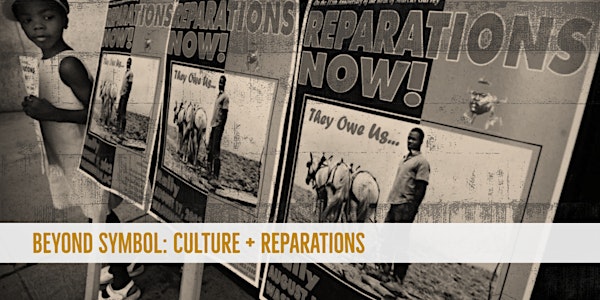 Beyond Symbol: Culture & Reparations
Public dialogue on arts and culture, the reparations movement, and NYC
About this event
A series of public dialogues on how reparations for Black communities can move forward at a local level, and the role of arts and culture within the movement.  Each session will include a panel of five co-hosts and a special guest. 
Made possible with support from Humanities NY. Organized by FABnyc.
Co-hosts
Amy Andrieux - Executive Director, Museum of Contemporary Arts of the African Diaspora (MoCADA)
Kemi Ilesanmi, Executive Director, The Laundromat Project
Catherine Mbali Green-Johnson - Executive Director, ARTs East NY
Jordana De La Cruz - Co-Director, JACK
Ryan Gilliam - Executive Director, FABnyc
Ayesha Williams – Deputy Director, The Laundromat Project
Events will also be live streamed via Facebook LIVE. Follow FABnyc on Facebook.
SESSION 4: Reparations and NYC
Wednesday June 16 4pm
At the anniversary of the 2020 Black Lives Matter protests, a discussion of NYC's history of memorial creation and removal, apology, and other official acts to address a history of racial injustice are related to the national movement for reparations.
Guest: Anusha Venkataraman, Executive Director, Racial Justice Commission, City of New York