Beyond Sustainable Entrepreneurship

Tuesday, September 18, 2018 from 5:30 PM to 7:30 PM (HKT)
Event Details
Jointly organised by The Hong Kong Polytechnic University Institute for Entrepreneurship, Materials Resource Centre of School of Design, Jockey Club Design Institute for Social Innovation and the Good Seed Programme, Beyond Sustainable Entrepreneurship is a 2-day event where renowned world-class entrepreneurs will share their entrepreneurial journey thus far and how they utilise creative thinking to solve business problems.
There will be a small exhibition and networking session on both days to meet the founders. Seats are limited - RSVP now! 
---
DAY 1 - Beyond FREITAG: From Upcycling to Sustainable Entrepreneurship
Date/ 17 Sep '18 (Mon)
Time/ 1700 - 1900
Venue/ V491 & 492, PolyU InnoHub, JCIT
Come and join a conversation with the Swiss entrepreneur, Daniel Freitag, and meet local Upcycling Designer heroes, Kat Ling, Founder of Alchemist Creations and Eric Cheung, Founder of Dyelicious and learn all about their interesting projects!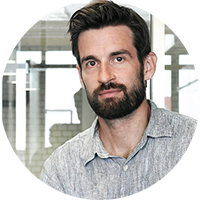 Mr Daniel Freitag
Founder, FREITAG
In 1993, Graphic Designers Markus and Daniel Freitag were looking for a functional, water-repellent and robust bag to hold their creative work. Inspired by the multicolored heavy traffic that rumbled through the Zurich transit intersection in front of their flat, they developed a messenger bag from used truck tarpaulins, discarded bicycle inner tubes and car seat belts. This is how the first FREITAG bags took shape in the living room of their shared apartment - each one recycled, each one unique.
With their innovation, the brothers inadvertently triggered a seismic event in the world of bag making. Its tremors have since been built in the cities of Europe and spreading all the way to Asia, making FREITAG the unofficial outfitter of all urban, bike-riding individualists.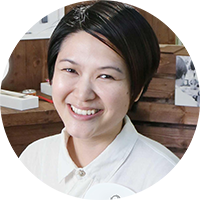 Ms Kat Ling
Founder, Alchemist Creations
Graduated from Hong Kong Polytechnic University in Industrial and Product Design, Kat has an immense amount of experience in design and product development in both large and small corporations prior to setting up her own studio Alchemist Creations with two fellow PolyU graduates in 2012. Kat has been actively serving as a cross-over project consultant with social mission for several famous brands, including Broadway Circuit.
With the motto of the brand "Turn Neglect into Shine", the "CAN-WATCH" series was created using the bottom of an ordinary soda can and paired up with a genuine leather band made from leftover leather remnants from handbag factories. This home-grown brand has led to the set up of a production line which creates job opportunity for workers at sheltered workshops in Hong Kong.
The "CAN-WATCH" series made its mark in the international arena by winning Germany's "Red Dot Design Award - Best of the Best" in the watch and jewellery category in 2013, with the jury described this winning entry as "imparting a very modern look and highly significant design".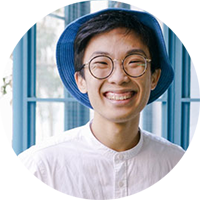 Mr Eric Cheung
Founder, Dyelicious
Dyelicious organises dyeing workshops and activities for building within low-income families. The stressful city life can make it difficult to afford a living for low-income families. Through their "Dyeing & Experiencing" programme, the experienced project team is able to provide quality time for these families in particular.
---
** We regret to inform you that Beyond Sustainable Entrepreneurship - Beyond FREITAG: From Upcycling to Sustainable Entrepreneurship is to be cancelled, citing The Hong Kong Polytechnic University has made an 

announcement

 that in view of safety and needing to tidy up the campus on the aftermath of typhoon Mangkhut, all classes and events are to be cancelled on 17 September 2018.
The Freitag Brothers bring great inspirations in terms of entrepreneurship and creative thinking and we endeavour to engage with them again in the near future.
---
DAY 2 - Bring on Meaningful Sustainable Entrepreneurship
Date/ 18 Sep '18 (Tue)
Time/ 1730 - 1930
Venue/ V491 & 492, PolyU InnoHub, JCIT
Get inspired on what it takes to further a meaningful and sustainable business! Come and listen to Clive Sit, Founder of Made in Sample, along with Hayley Charlotte and Enoch Hui, Directors of renowned Japanese upcycling brand, poRiff, who will be sharing their knowledge and wisdom on how they make it happen.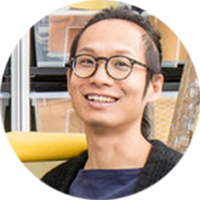 Mr Clive Sit
Founder, Made in Sample
Clive Sit is the mastermind behind the sample, which drives the company's vision and culture. Having years of experience at award-winning firms such as Pico, CL3 architects and Richard Basmajian Ltd., Clive Masters has developed aesthetic and project management skills, leading the team to accelerate projects, establish meaningful relationships and stay on the right track.
As a passionate advocate of green living, Clive also co-founded Out of Mind Creative, specializing in interactive interior design and community-empowering events. He hopes to spark children's creativities and bring out positive, environmental friendly and mind conscious messages through different design medias. On top of his focus is establishing a sustainable homeware brand, he is obsessed with different forms of art and such as photography and speedwriting. In his leisure time, you may find him in a farm field or most likely he is studying about sustainability and community design.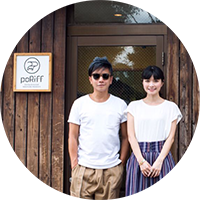 Mr Enoch Hui & Ms Hayley Charlotte 
Directors, poRiff

About Enoch Hui
Enoch Hui received his architectural training at the University of Bath and practice architecture and interior design in both United Kingdom and Hong Kong. He found Atelier E in the year 2009, where every project is a symphony of sequential and intertwining spaces with unique and refined detailing carefully arranged to produce a journey of discovery. This approach reflect Enoch's motto is that life is full of joy, so enjoy it as much as you can while you can. - and very much the same idea he always wants his client to experience in his design.
Enoch is a full member of the Hong Kong Designers Association HKDA, an executive committee of Hong Kong Interior Design Association HKIDA and the chairman of Asia Pacific Interior Design Awards APIDA. He was selected as a winner in Perspective's 40 under 40 Recognition 2013. He has also been a guest critic for design institutes at home and in the UK.
About Hayley Charlotte
Hayley Charlotte is an enthusiastic and passionate dreamer who has a love for cultures as well as the determination to make things happen. She received her bachelor degree from the University of Northumbria in the UK and continued her art education journey London Academy of Music & Dramatic Art, University of the Arts London and Spéos Photographic Institute in Paris.
Prior to settling down in Hong Kong for good, Hayley worked and lived in a number of countries including United Kingdom, Germany and France.
---
For all enquiries please contact innohub@polyu.edu.hk or on 3400 2624
When & Where

V490 & V491
PolyU InnoHub, 4/F Jockey Club Innovation Tower, PolyU

Hong Kong SAR China

Tuesday, September 18, 2018 from 5:30 PM to 7:30 PM (HKT)
Add to my calendar