Description
Can you name a sector that isn't influenced by technology? Yet, the benefits of technology like connectivity, community engagement, productivity and information sharing are still not readily accessible to all citizens. As technology becomes woven into every aspect of our lives, it's important to ensure everyone has equal access to it. Because of the stark contrast between availability and accessibility, many cities and communities are making digital inclusion a top priority.
Join us on December 14th, as we host a panel discussion focused on digital equity and a more human-centric, holistic approach to smart cities. We'll look at ways communities, cities and governments can better engage with citizens while maintaining privacy. We'll also discuss how current and emerging technologies have great potential to improve citizens' lives and experiences in their cities, through better information, data collection and analytics.
Format:

Networking, food and drinks: 6:30-7:00 PM

Introductions: 7:00-7:20 PM

Discussion: 7:20-7:50 PM

Q&A: 7:50-8:05 PM

Networking, food & drinks: 8:05-8:30 PM
Speakers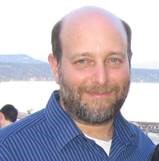 David Keyes - Digital Equity Manager at City of Seattle
David Keyes is the Digital Equity Manager of the City of Seattle. In nearly 20 years of public service in Seattle, David Keyes has used data to document community needs and direct programs, been committed to racial and social justice, and built a movement over time by engaging local elected officials, businesses, education partners, and community organizations in solutions.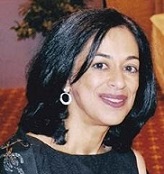 Azmeena Hasham - Enterprise Architect at Verizon
Azmeena is an Enterprise Architect for Smart Communities at Verizon. Her areas of expertise include Smart Cities, all things Wireless (Cellular, Wi-Fi, Bluetooth, …) and Managed Network Services. She joined Verizon about 12 years ago and was previously Director of Product Management at Nortel Networks. Her career spans multi-functional roles in R&D, Product Management and Technical Advisory Services in the USA, Canada and UK. She has an MBA from Cambridge University in England, MSc (Computer Science) from Carleton University in Canada, and BSc (Math & Computer Science) from McGill University in Canada. She is passionate about the transformational impact of Smart Cities and Wireless technologies and solutions. She has two sons and is an avid fan of the outdoors.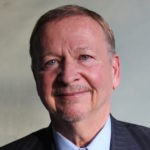 Bob Akers - Enterprise Director, E-Stewards
In the role of e-Stewards Enterprise Director, Bob works with corporations, organizations, government and Certified e-Steward recyclers to develop opportunity. Previously, he worked in the electronics recycling industry for 13 years, most recently as executive director of the not-for-profit Surplus Exchange in Kansas City, Mo., where he guided his team to become an early pledged e-Stewards company, and they successfully completed a total of seven e-Stewards certification audits. He has also served on the e-Stewards Leadership Council since its inception. Bob is proud to have signed Kansas City, Mo., as an e-Stewards Enterprise in 2015 and have worked with the city to develop their "ConnectHome" program, which provides refurbished computers and internet access to residents in public housing.



Ben Grossman-Kahn Co-Founder of Catalyz
Our discussion will be moderated by Ben Grossman-Kahn. Ben is the Co-Founder of Catalyz, a human-centered consulting firm helping organizations transform and prepare for radical shifts in their industries and the workforce. Ben is also the Co-Founder of Seattle Design Thinking and Innovation Collective, the 4th largest design thinking meetup in the world. Ben has 10+ years experience building teams, programs and products, as well as background in corporate innovation labs, startup advising, executive education facilitation and experiential learning design.