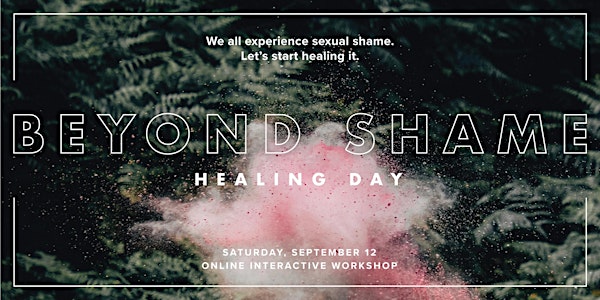 Beyond Shame Healing Day
We all experience sexual shame. Let's start healing it in this full-day online interactive workshop.
Refund Policy
Contact the organizer to request a refund.
Eventbrite's fee is nonrefundable.
About this event
You want to have a healthy relationship with sexuality.
But in order to do that, you need to heal your religious sexual shame. The problem is no one has given you a roadmap, which makes you feel lost, searching for help.
Maybe you don't know what you're doing, and you feel shame about that. Or, you do know what you're doing and you've been told that because you have sexual experience, no one will love you, and you feel shame about that. Shame is one of those things we feel day in and day out, and often it seems no one is talking about it, leaving us all alone trying to figure things out.
I'm a therapist who specializes in working with sexual shame and I believe that you should have access to a guide for healing. That's why I wrote my book, Beyond Shame: Creating a Healthy Sex Life On Your Own Terms.
But, a book can only go so far.
Whether you're queer, straight, or somewhere in between, if you're feeling like you need some guidance, this healing day is for you.
Using the framework found in Beyond Shame, in this full-day interactive workshop I will help you:
Identify the particular coping mechanisms you use to manage shame
Speak truth to the lies you've been told about sex and sexuality
Build a new framework for understanding your own sexuality, so you can find health
If you've read Beyond Shame, this healing day includes plenty of new material that will help you go deeper and apply the concepts to your life. If you haven't, this day will give you the tools you need for your journey towards sexual health. There will be teaching, guided time for writing and reflection, as well as small-group work with other participants.
While this day certainly isn't therapy, come prepared to do some work. You get all this for less than the cost of a single session.
Register today so you can stop floundering in shame and instead move into health and confidence.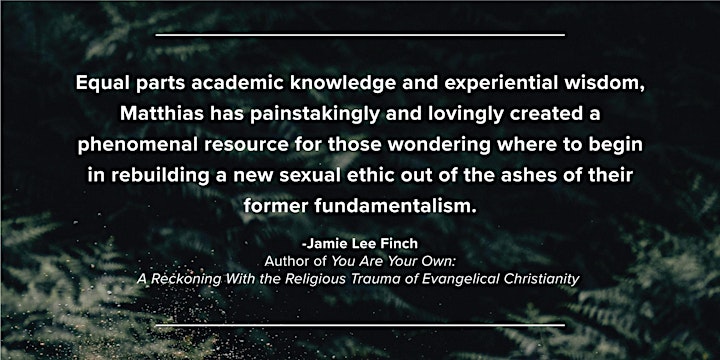 Matthias Roberts is a therapist, author of Beyond Shame: Creating a Healthy Sex Life on Your Own Terms (Fortress/Broadleaf, 2020), and host of Queerology: A Podcast on Belief and Being which was named as one of the "12 Best LGBTQ+ Podcasts of 2020" by O: The Oprah Magazine and the #1 Podcast to Listen to on National Coming Out Day by Radio.com.
He holds two master's degrees, one in theology and culture and one in counseling psychology from The Seattle School of Theology and Psychology. In his psychotherapy practice, Matthias specializes in helping LGBTQ+ teens and adults live confident and fulfilling lives. He writes and speaks nationwide about the intersections between gender, sexuality, mental health, and theology.
Due to the personal nature of this event, it will not be recorded