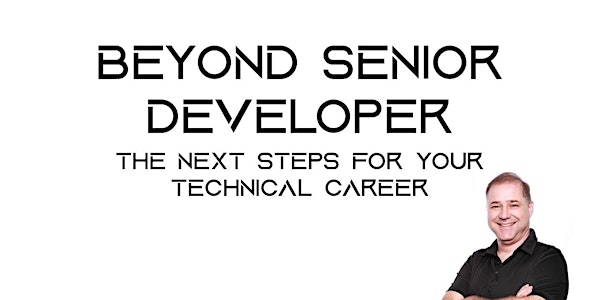 Beyond Senior Developer: The Next Steps for Your Technical Career - April 8
Many developers are pushed into leadership and managerial positions. But there are alternatives!
When and where
Location
Improving 10111 Richmond Avenue ## 100 Houston, TX 77042
About this event
Can't attend in person? Join the meeting virtually by clicking on this link!
We'll have pizza for those who attend in-person!
You worked hard, learned a lot of technologies, built your experience with challenging projects, and reached an enviable position in your company and team. Congratulations, you are an accomplished Senior Developer!
And now what? What are the next steps?
Many developers are pushed into leadership and managerial positions. This could be a path, if that is what you want.
But there are alternatives! This interactive workshop will help you prepare for the "post senior" technical path. You will acquire the skills you need to keep focusing your career on the technology.
What can you do to keep growing well beyond senior level?
What are companies looking for while hiring for those roles?
How do you even find those jobs and positions?
What to do if your company does not have those positions?
Come see how it is possible to focus on the technical side, build a fulfilling career and keep loving your work, while growing to the highest levels in your organization.
About the speaker
Since 1995, Bruno Souza helps Java developers improve their careers and work on cool projects with great people! Java Evangelist at ToolsCloud and Leader of SouJava, the Brazilian Java Users Society, Bruno discuss Java and the Software Developer Career in his https://code4.life
Sponsored by Improving
Improving is a complete IT services firm, offering training, consulting, recruiting, and project services. Our innovative solutions and processes have helped hundreds of clients across the globe realize their tactical and strategic business objectives. As a result, our 1,000 employees have accumulated extensive technology and management experience in several industries, including financial services, energy, travel, retail, government, and several others.
Our culture encourages both the inspiration and motivation to achieve amazing things. We are constantly striving to live out our values of Excellence, Dedication, and Involvement through the foundation of trust.