Actions and Detail Panel
Beyond Resistivity - Dan Krygowski - Houston
Fri, May 26, 2017, 8:00 AM – 5:00 PM CDT
Description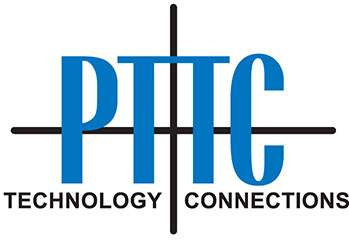 The course assumes a basic understanding of common openhole logging measurements and their interpretation, and uses that working knowledge to consider the determination of formation fluid content through the equations which describe water saturation and water content (Archie's equation and bulk volume water). The course illustrates how graphical methods ("pattern recognition techniques") that we once used to quickly determine fluid saturation and moveability (Pickett, Hingle, and Buckles plots) can now be used to determine calculation parameters for the equations, leaving the arithmetic to the hardware while the user concentrates on the interpretation of the data. Exercises provide the means to put the information shared here into practice.
The course:
Starts with a review of the inputs and parameters needed to determine water saturation (Sw) from Archie's equation;

Addresses Bulk Volume Water (BVW) as a quantity related to the production of water;

Considers how the application of graphical solutions to Archie's equation (Pickett plots and Hingle plots) have changed with changing technology;

Shows how enhancements to Pickett and Hingle plots, and the addition of Buckles plots, have

enhanced the consistency in determining Archie and matrix parameters;

Illustrates that the graphical methods can provide a quick, qualitative evaluation of the

subsurface while easily providing the parameters needed for quantitative calculations.
The course strives to build on the existing understanding of petrophysical interpretation techniques to recognize formation fluid content at a glance, improve the interpretation of fluid content with a minimum of effort, and provide some understanding of what petrophysical software does "under the hood"
Course topics include:
A quick review of the physics of the measurements to be discussed;

Determination of water saturation through the traditional use of Archie's equation;

Determination of calculation parameters through the graphical solutions to Archie's equation and bulk volume water;

A methodology to determine those parameters simultaneously;

Interpretation exercises to reinforce the interpretation methods that are covered.
Equipment needed:
Calculator with exponent function, straightedge, pencil or pen; A laptop that can be shared among a small group, with Microsoft Excel (a specific spreadsheet will be provided for the last exercise).
Agenda:
Course Logistics, Introduction

Archie's water saturation equation: inputs and parameters

Physics of the measurements

Sonic traveltime, bulk density and photoelectric effect, neutron porosity

Resistivity: laterologs and induction logs

Water saturation; a qualitative view

Invasion profiles

Bulk volume water, BVW

Water saturation, again:

Pattern recognition (graphical) techniques

Early wellsite methods: F‐overlay, Ro curve

Apparent water resistivity, Rwa

Pickett plots

Hingle plots

A "gameboard" approach to estimating saturation and porosity parameters

Pickett, Hingle, and Buckles plots in concert
Instructor: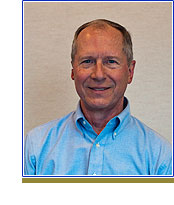 Dan Krygowski is a Senior Petrophysical Advisor with The Discovery Group, which he joined in late 2006. He has over 35 years of experience in the art and science of petrophysics, and in the development and design of petrophysical software. Dan earned a B.A. in Physics from the State University of New York at Geneseo. After earning M.S. and Ph.D. degrees in geophysics from the Colorado School of Mines (with a focus on petrophysics), he joined Cities Service Company, and worked in Denver and Tulsa. After Citco, he joined Atlantic Richfield Company (ARCO). In both companies he gained experience in a variety of geologic and geographic areas in both technical and management positions in petrophysics.
After ARCO, he joined Landmark Graphics, and was a member of the PetroWorks development team as the team's petrophysical Subject Matter Expert. He was also involved in interface design, and development of documentation and training materials. When Landmark closed its Austin, Texas office, Dan joined Chevron, working in deep Gulf of Mexico and Chad, Africa projects. He also supported internal petrophysical training efforts.
Since the late Cretaceous, Dan has taught the AAPG Basic Well Log Analysis course annually with Dr. George Asquith of Texas Tech University, and for the last several years, with the addition of Rick Lewis, of Schlumberger. Dan also teaches Basic Openhole Log Interpretation, a similar, but shorter course, and Petrophysics Elements, a much longer, lower intensity course meant to delve deeper into petrophysical information and methods as part of participants' regular job duties. Both are taught through direct client requests. Dan and other Discovery Group members present other petrophysical courses as well.
In 2004, AAPG published George and Dan's book, Basic Well Log Analysis, a second edition of George's 1983 similarly-named book which was one of the AAPG's all-time best selling publications. The 2004 edition has also become an AAPG best-seller.
Dan is a member of the Society of Petrophysicists and Well Log Analysts (SPWLA), American Association of Petroleum Geologists (AAPG), Society of Petroleum Engineers (SPE), Society of Exploration Geophysicists (SEG), the Denver Well Logging Society (DWLS), and the Rocky Mountain Association of Geologists (RMAG).