Beyond Religion Summer Series Package (10% Discount)

Sunday, June 25, 2017 from 12:30 PM to 3:00 PM (CDT)
Event Details
Beyond Religion Summer Series Package
Unity of Houston Pyramid
12:30 pm - 3:00 pm
Join us for the 4-part "Beyond Religion Summer Series" with professors from the Religious Studies Department of the University of Houston. This collaboration will feature new and exciting topics that look closer at how religion is linked to many of the things we surround ourselves with every day. 
Purchasing this 4-part series package provides you with a 10% discount versus signing up for each class individually. 
June 25th: Basics of Islam

This lecture with Dr. Dogan Koc provides an introduction to Islam, its core beliefs, practices, and history. It will include an introduction to central texts of Islam: the Qur'an and Hadith; central beliefs and the major practices, as well explore the main similarities and differences between Islam and Christianity.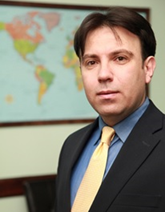 July 9th: Representations of Ethnicity from Jewish America: Humor and Culture in Mad Magazine
Since its inception as a comic book in 1952 and continuing through its transition to a black and white magazine format, Mad Magazine has served as a counter balance to Jewish assimilation. Mad Magazine has also imbued our society with Jewish idioms and sometimes offended us with its Jewish parodies. Join Rabbi Kenny Wiess Discover how Mad Magazine's writers and artists expressed their Jewish peoplehood by creating Yiddishisms, presenting Jewish content that only Jews would understand, and highlighting the Jewish hypocrisy that exists within secular American Jewish culture.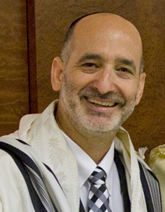 July 23rd: Female Divinities in Modern Hinduism
This lecture with Bhayva Tiwari focuses on the figures of female divinities in modern Hinduism to study feminism, nationalism, and womanhood in India. The lecture showcases images of female divinities, analyzes Indian poetry and religious texts, and Bollywood movies to understand the sig nificance and roles played by feminine divinities in everyday modern Hinduism.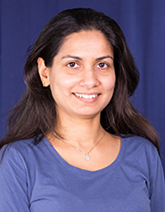 August 6th: Science and Religion
In the last years, turning points in physics and philosophy radically changed everything we knew about God, the universe, and ourselves. Dr. Luca Oliva's lecture moves into this new territory focusing on the relations between science and religion. First, he will present new philosophical ways of understanding and proving the existence of God, along with the classic metaphysical and probabilistic arguments. Then, he will address one of the biggest questions of all the times: Is God really the creator of the world? Surprisingly enough, scientific evidence undoubtedly points to an external cause of the world. The Higgs boson (aka "God Particle"), recently discovered in physics (2012), seems to reconcile big-bang theory and creationism. Maybe God is truly hidden in the universe (as Einstein believed) and Aquinas's cosmology (derived from Al Ghazali's Kalām argument) is definitely correct.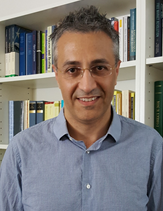 _________________________________________________________________________________
*Our Youth Department will be selling food for attendees and students are also welcome to bring their lunch to the class. Doors will be open at 12:30 pm. Beverages will be provided. 
Childcare is available by reservation for on-campus classes and events for an additional fee. Please  make your reservation by going to www.unityhouston.org/childcare at least 48 hrs in advance.

When & Where

Unity of Houston
Pyramid
2929 Unity Drive
Houston, 77057


Sunday, June 25, 2017 from 12:30 PM to 3:00 PM (CDT)
Add to my calendar
Organizer
Unity of Houston
Unity of Houston offers positive, practical teachings that support spiritual evolution and abundant living. Unity welcomes people of all races, religions, social backgrounds, lifestyles and economic levels in dignity and love. We take an extremely positive approach to life, emphasizing the good in people and all of life.
Beyond Religion Summer Series Package (10% Discount)