Sales Have Ended
Registrations are closed
Thank you for registering we will contact you with additional details when necessary.
Sales Have Ended
Registrations are closed
Thank you for registering we will contact you with additional details when necessary.
Description
BEYOND ORGANIC, BEYOND EXTRA VIRGIN CONFERENCE FOR HIGH PHENOLIC OLIVE OIL AND ITS HEALTH PROTECTIVE PROPERTIES AND THE LATEST OLIVE OIL RESEARCH, OLIVE GROVE MANAGEMENT AND AGROTOURISM OPPORTUNITIES FOR OLIVE GROWERS
ΕΛΛΗΝΙΚΑ http://aristoleo.com/περα-απο-βιολογικο-περα-απο-εξαιρετικ/
Nicosia, Cyprus
Location: University of Cyprus, Leventis Auditorium
May 6-7 2017 admission FREE RSVP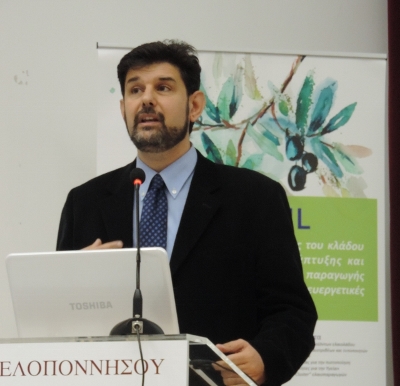 The aim of the conference is to bring together internationally renowned scientists, olive growers, marketers, and entrepreneurs to inform the olive oil industry stakeholders in Cyprus of current scientific developments for production and international marketing opportunities. This will be an information rich symposium offering practical advice on how olive growers can achieve higher prices by producing higher phenolic olive oil and marketing and exporting it more effectively. This will include strategies for tapping into the agrotourism trend for travel to Cyprus.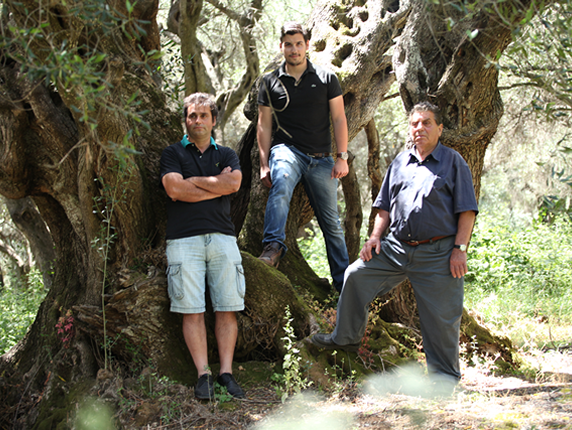 The Dafnis Family producers of The Governor brand in Corfu.
"Beyond Organic – Beyond Extra Virgin" Agroecology and high phenolic EVOO on May 6-7 2017 at the Leventis B108 auditorium at the University of Cyprus is organized by Aristoleo Ltd. based in Nicosia.
Aristoleo produces the patented Aristoleo Test Kit, known as a "lab in a vial' (first prize winner at the Greece Innovates 2015 sponsored by Eurobank and SEV). The in-the-field test identifies the phenolic content of extra virgin olive oil. Aristoleo acts as an information and marketing resource to connect producers of high phenolic olive oils with health conscious consumers and distributors looking for natural sources of health protective foods.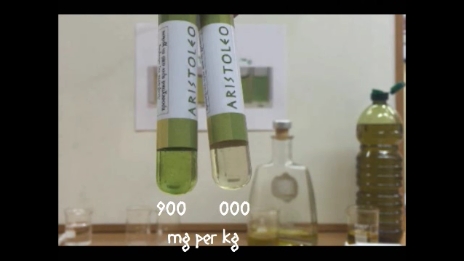 Aristoleo Ltd. along with Larnaca & Famagusta Districts Development Agency are key partners in the 3 year 5 country ARISTOIL Interreg MED Project representing Cyprus. The goal of the ARISTOIL program is to reinforce the Mediterranean olive oil sector competitiveness through the development and application of innovative production and quality control methodologies in the lab and in the field leading to the production of extra virgin olive oil with enhanced health protecting properties (as recognized by EU 432/2012 regulation).

Aristoleo will also present winners for The Aristoleo Awards 2017" competition on the first day of the conference on May 6 (see schedule). Winning entrants from Cyprus, Greece, Italy, USA and Croatia will be present for the official ceremony. Open discussion and shared experiences will be encouraged.
Aristoleo will also unveil the new Food as Medicine Olive Tours for Cyprus and Greece being organized for the next harvest season Sept-Nov 2017. The tour will give the health-conscious traveller a unique inside view to the best practices for producing this superior health promoting EVOO. This will be a full gastronomic opportunity to experience what real food tastes like. Food as Medicine Olive Tours promises to be a super nutritious, health promoting and cultural experience with lots of fun along the way for the whole family.
There will be a visit to Atsas organic farm on May 7, 2017 which has implemented agroecology dry farming principals in the olive grove with great success. The Atsas olive oil set a new world record for Oleocanthal and overall phenolic concentrations in EVOO.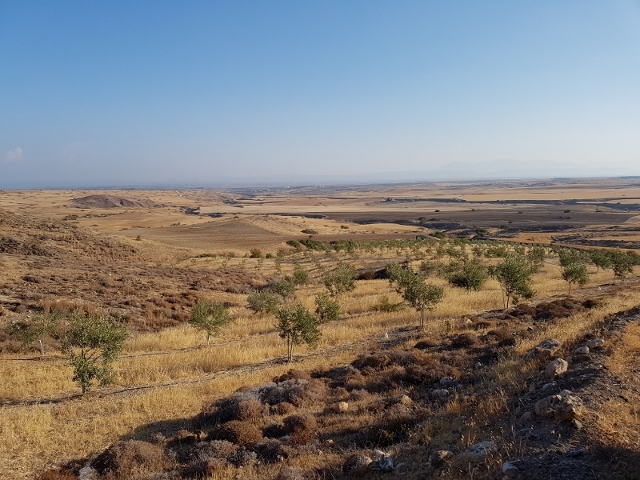 Guest speakers include:
Day 1: May 6, 2017
Dr. Prokopios Magiatis Univ. of Athens
Dr. Eleni Melliou Univ. of Athens
Dan Flynn of UC Davies, California
John Mancini and Maria Reyes from USA had to cancel their trip due to unforeseen business obligations on the same dates as the conference.see schedule change
Kostas Peimanidis EUCAT SA ISO consultant and marketing strategist
George Sirigakis of Food Allergens Lab
Nikos Sakelaropoulos owner of Bioarmonia the award winning organic high phenolic olive oil and producer of high phenolic olives.
Spyros Dafnis from Corfu "The Governor" brand, fast track to brand recognition
Athan Gadanidis Director of Aristoleo Ltd. will present the Aristoleo Awards 2017 competition awards
Day 2: May 7, 2017
Nicolas Netien of Atsas organic farm will present agroecology and olive grove management principles that he implemented. He will also lead a tour to his olive grove on the second day May 7 so everyone can experience it directly.
Field Trip by coach to Atsas farm and the Troodos mountains
This conference is guaranteed to be an excellent opportunity for the promotion of the very best Cyprus has to offer and a valuable exchange of information and networking for all the participants.
Dr, Prokopios Magiatis on youtube: http://bit.ly/2nx6188
Dan Flynn on youtube: http://bit.ly/2oyfRHr
Entry is free but seating is limited so reserve your seat today. Contact: Athan – aristoleo.com@gmail.com or register now
Athan Gadanidis 357 97645011 Cyprus +30 6947287828 Greece
Detailed Schedule of speakers in the lower part of this page: http://aristoleo.com/beyond-organic-beyond-extra-virgin/ or download PDF here: Speakers schedule