Description
We are excited to host design expert and author Christina Wodtke who will share her insights and advice on how to make your teams more effective.
The complex products and services we create require teams that collaborate across multiple disciplines. So how much time do we spend trying to improve our teams and how we work together? Sadly: not much.
It takes an awesome team to create an awesome product It's time to give teams the same attention and craft we give our products. Christina will share lessons and advice from the top Silicon Valley companies that will help you and your teams achieve higher levels of performance.
Join us for dinner, a great talk, and inspiring conversations.
About Christina Wodtke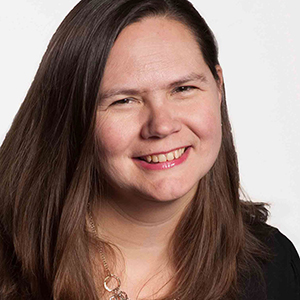 Christina Wodtke trains companies to move from insight to execution as principal of her firm Wodtke Consulting. She also teaches the next generation of entrepreneurs at California College of the Arts and Stanford Continuing Education.
Christina has led redesigns and new product offerings for LinkedIn, Myspace, Zynga, Yahoo!, Hot Studio, and eGreetings. She founded two consulting startups, a product startup, and Boxes and Arrows, an online magazine of design; and she co-founded the Information Architecture Institute. She's the author of 101 Theses on Design, Information Architecture: Blueprints for the Web, and Radical Focus.
You can learn more about Christina on LinkedIn, read her great posts at eleganthack.com, and find her on Twitter at @cwodtke.
Raffle Prizes
After Christina's talk, we will be raffling off several copies of her book Radical Focus, the ultimate guide to OKRs (objectives and key results):
Our sponsor UserVoice will be giving away an AppleTV:
Our sponsor CipherSpace will be giving away TWO Amazon Echo Dots:

Meetup Agenda
6:00 to 6:30: Check-in, dinner, and networking
6:30 to 8:00: Christina's talk plus Q&A
8:00 to 9:00: Raffle prizes followed by networking
Note: tickets are non-refundable.
About our Sponsors
Our sponsor UserVoice captures customer feedback and metrics to help you drive your strategic product roadmap. Check out UserVoice's free "Product Manager's Guide to Awesome Features" ebook.
Our sponsor UserTesting makes it easy to obtain user feedback on your product so you can improve your customer experience. Learn more at usertesting.com.
Our sponsor CipherSpace is an Enterprise Cloud Services Provider, offering unmetered data transfers & fixed cost cloud computing, giving you predictable IT expenditures. Learn more at cipherspace.com.

Our sponsor Coreography provides corporate video and webinar solutions. Learn more at coreography.com.
Our sponsor productboard provides courses and consulting in Agile, Scrum, and Lean. Learn more at productboard.com.
A big thank you to Intuit for providing the space for our event!