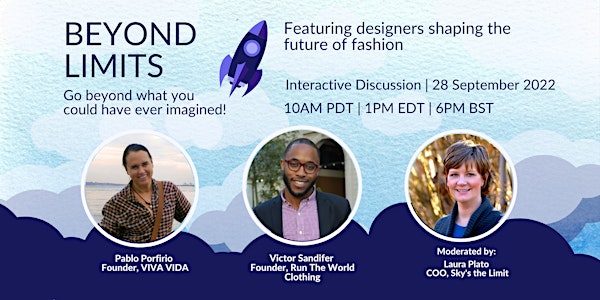 Beyond Limits Featuring Pablo Porfirio and Victor Sandifer
Let's come together to celebrate Fashion Week as we kick off Beyond Limits, a series of interactive conversations!
About this event
Beyond Limits, a series of interactive conversations with leading entrepreneurs and experts. Our first discussion is with two successful fashion designers. You will hear from Pablo Porfirio who designed for Kenneth Cole, MEMBERS ONLY, US ARMY and founded two fashion businesses of his own and Sky's the Limit Entrepreneur Victor Sandifer of Run The World Clothing who is shaping the next generation of fashion with a powerful message of consciousness: anyone who gives back to the world with their passion is running the world.
If you're an entrepreneur or a mentor, this event is for you!
Get some great insights and inspiration on how to start a business in a competitive market
See how to get funding when starting out or growing a business
Hear tips on how to stand out among competitors and generate sales
Join us on September 28 at 10 am PDT / 1 pm EDT / 6 pm BST and get energized to follow your dreams and go beyond what you could have ever imagined!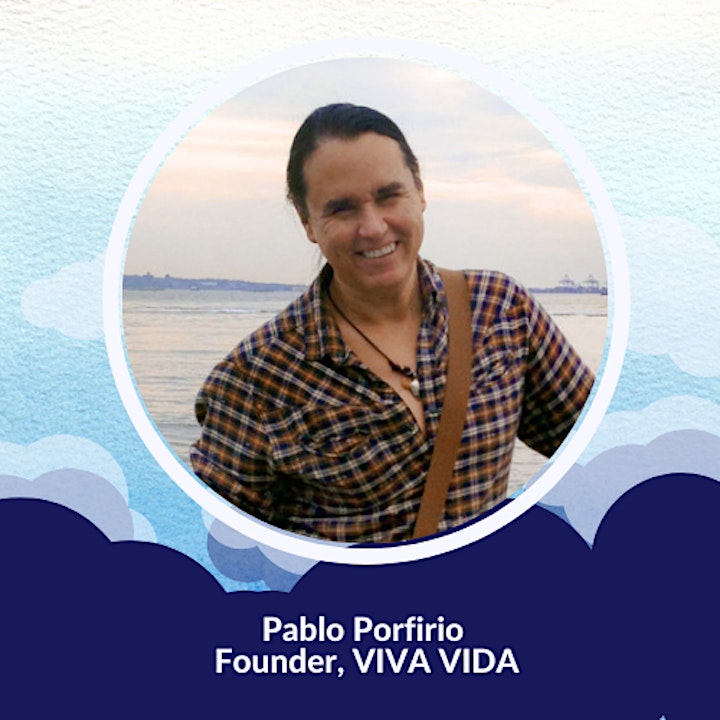 Pablo Porfirio is an interdisciplinary craftsman with in-depth design experience. At Kenneth Cole as the Design Director of Men's Outerwear, he established the "clean NYC" 90's look for the brand, and through his vision, the shoe brand quickly became known for its men's leather jackets, including prototype crocodile embossed leather blazer that was used in The Matrix.
He refit the iconic MEMBERS ONLY 80s jacket to become the Brooklyn hipster staple and was often worn by the likes of Justin Bieber, Zac Efron, A-Trak, Chris Brown, Ray J, and The Situation. A life long fan of military detailing, Pablo had the opportunity to design for the US ARMY a collection of civvies. He also founded June, contemporary women's collection initiating the "contemporary style" worn by aughts starlets including Kim Kardashian, Kelly Ripa and Hayden Panettiere. Currently, he is the founder of VIVA VIDA consulting as a fashion designer/director and in brand development for men's and women's clothing.
His roots trace back to the Aztecs of Mexico, Spanish explorers, to the Chumash and other tribes of California on up to Nootka Sound, Canada. He continues to focus on ways to reduce the impact fashion has had on climate change. One example was Pablo was the first to create denim collection made from pure linen.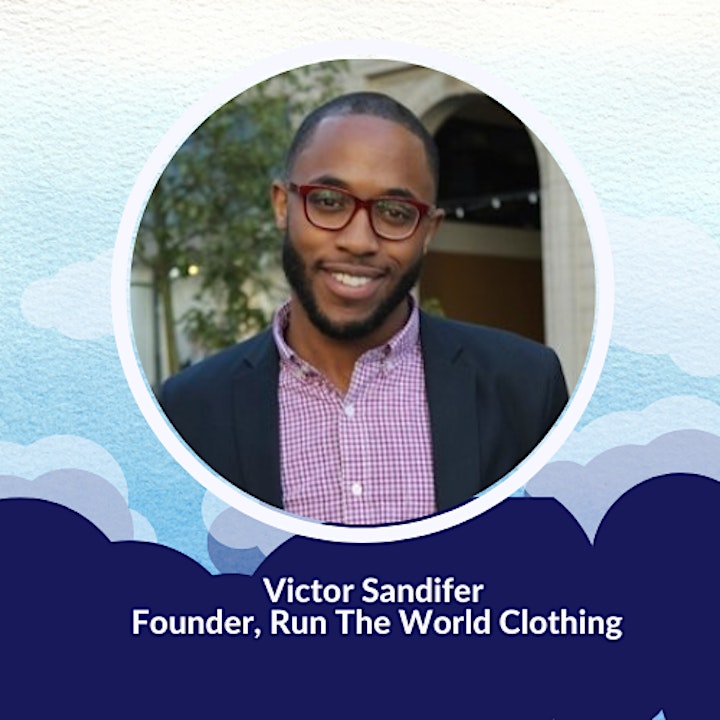 Victor Sandifer is a visionary entrepreneur combining custom design, community empowerment and Black liberation. He's the Founder of Run The World Clothing providing quality, stylish, cut and sew apparel that also has a powerful message of consciousness: anyone who gives back to the world with their passion is running the world. Run The World Clothing's logo is called "Sankofa", and it represents its brand motto which is "look back, give back to the world". Growing up he did not see many businesses in his community owned by people that looked like him. Consequently, he did not think entrepreneurship was an option for him. Not until he got into the workforce and figured that working a conventional job was not for him. Entrepreneurship has given Victor true freedom and purpose every day.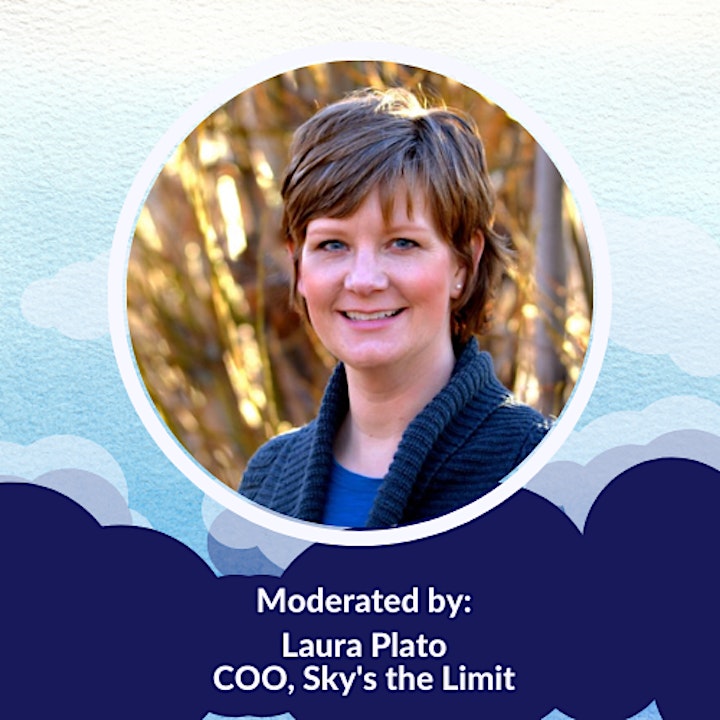 Laura is a professional certified coach and entrepreneur with over 20 years of experience leading transformational change for nonprofit and for-profit organizations. She is Chief Operating Officer at SkysTheLimit.org, the digital community transforming the playing field for entrepreneurial success, where she focuses on driving growth strategy, optimizing strategic partnerships, and working with the team to ensure program, partner and platform success for both the existing US and newly established UK-based operations.
A nationally published author, speaker, and advisor in the field of social impact, she has appeared on NBC, NPR, and CNN, as well as in dozens of other global forums. In her previous role as Chief Solutions Officer for VolunteerMatch, she spearheaded strategic partnerships with organizations including Apple, Creative Artists Agency, and California Volunteers. Other recent work includes leveraging investments and cross-sector data to increase capacity for BIPOC-led nonprofits and to understand COVID-19's impact on volunteering.