Beyond Languages We Use: Connecting Generational Gaps with Meta-NLP
Description
NEURO-SEMANTIC NLP is a cognitive-behavioral model that incorporates powerful tools to transform mindsets to be more resourceful by communicating more effectively between generational gaps.
Are you aware of how our conditioning determines our behavior?

Are you conscious of how this impacts your

decision-making and results?

Do you know how to systematically transform

your behavior and to take ownership & accountability for your decisions and your results?
WHAT YOU WILL LEARN FROM THE WORKSHOP
Understand what is Neuro-Semantic NLP

Discover the drivers of our behaviors and communicating in all our relationships

Learn how to take full responsibility for our behaviors and our results

Explore how to use Neuro-Semantic NLP to create meanings that drive actualizing our full Human Potential
AGENDA
6.30pm - 7.00pm : Registration and Open networking
7.00pm - 9.00pm : Communication between generational gaps workshop
9.00pm - 9.30pm : Q&A and Open networking (light refreshments will be served)
*Ticket prices at the door are RM35/pax.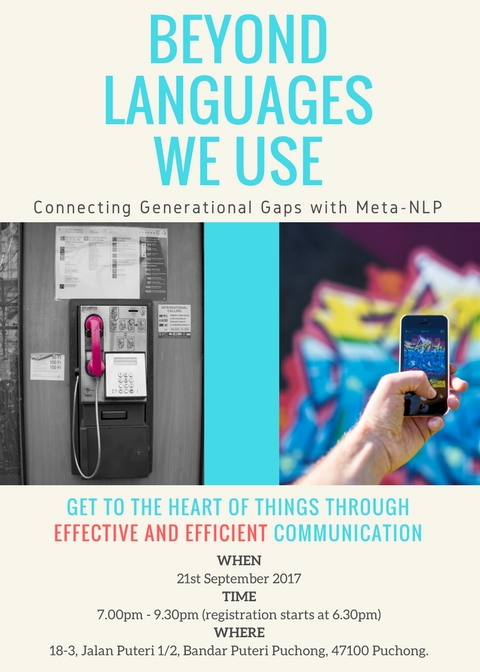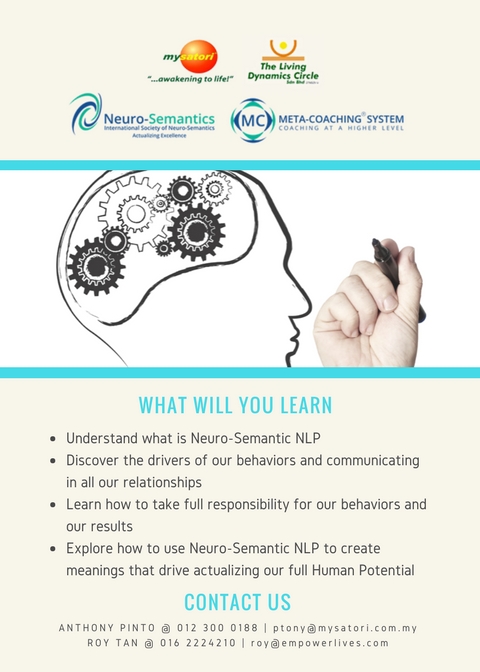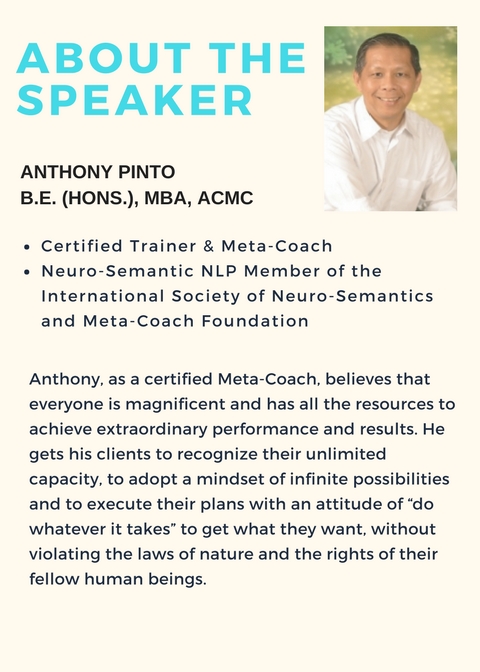 Date and Time
Location
The Living Dynamics Circle Sdn Bhd
18 Jalan Puteri 1/2
Bandar Puteri Puchong
Puchong, Selangor 47100
Malaysia
Refund Policy