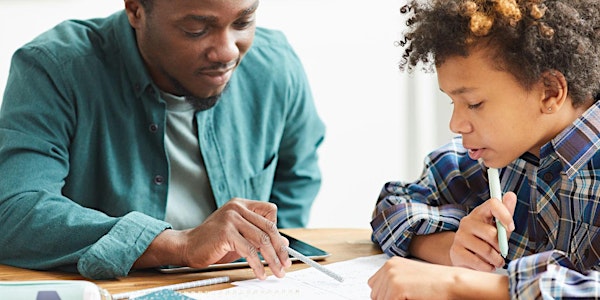 Beyond Inclusion and Support: Racial Equity in Learning Services
How can I build my capacity (knowledge, skills, mindset) to act as an advocate for racial equity in my role as a learning specialist?
Refund Policy
Contact the organizer to request a refund.
About this event
This 3-part series will provide a starting point for answering this question. Together we will create space for conversations about leveraging our roles and positionalities to advance equity in our school practices, procedures, and systems. An additional follow-up session will allow us time to reflect on our learning, answer lingering questions, and hold ourselves accountable for the action plans we made for ourselves.
Participants will tap into their foundational strengths and navigate their emotions as they tackle racial challenges and seek to center equity within learning services. More questions we will explore together are:
How do my identities and experiences impact my antiracism work and my work as a learning specialist?
When I think about antiracist work, what emotions and feelings come up for me?
What have been some recent challenges when working with students/colleagues/parents who have a different racial background than I?
How might I use my power and positionality to provide onramps for racial equity within my organization?
What skills do I already have as a learning services professional that could be leveraged to support my antiracism work?
Participants should be prepared to reflect on inquiry questions in a journal (digital or hard copy) and discuss topics related to racial oppression and bias from the "I" perspective. In addition to contextualizing the language of systemic oppression through self-inquiry and reflection, participants will leave with a "toolkit" of resources and a network of support that will enable learning to continue beyond our time together.
SERIES OBJECTIVES
Participants will learn common vocabulary for how to talk about systemic oppression in their personal and professional lives
Participants will engage in self-inquiry and reflection centered around understanding the "Cycle of Oppression"
Participants will draw connections between the disability rights movement and racial justice
Participants will talk through "real-world" challenges and develop a plan of action for addressing issues of bias and discrimination within our school systems so we can serve our students with equitable and just practices and procedures
AUDIENCE
This 3-part series is intended for learning specialists.
DATES
SESSION 1: January 20, 2023 | 9:00am - 11:00am
SESSION 2: February 10, 2023 | 9:00am - 11:00am
SESSION 3: March 10, 2023 | 9:00am - 11:00am
FOLLOW-UP SESSION: April 28, 2023 | 10:00am - 11:00am
FORMAT
This workshop series will be held online via Zoom and may be recorded for CATDC's archives. By registering for this event you are consenting to be recorded and photographed by CATDC.
CANCELLATION POLICY
For our Virtual Ongoing Programs, refunds are available up to 14 days before the first session. Please contact us directly or make the request within Eventbrite.
Registration may be transferred to a different person up to 7 days before the first session. However refunds will not be given, and a session missed for any reason will not be refunded.
Please contact us by email as soon as you know you cannot attend a workshop and cannot transfer registration. This will allow us time to contact our waitlist and hopefully fill your spot.