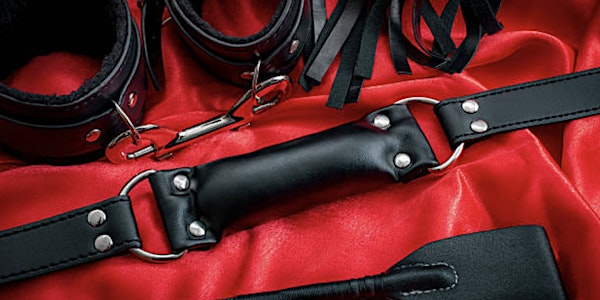 Beyond Fifty Shades
Discovering kink. A Guide for Dominants and submissives exploring the Lifestyle. Learn how to take your relationship(s) to the next level.
Date and time
Saturday, April 2, 2022 · 2 - 4pm CDT
Location
RedRoom Dallas Downtown Dallas Area Dallas, TX 75215
Refund Policy
Contact the organizer to request a refund.
Eventbrite's fee is nonrefundable.
About this event
Hello all of you Swingers, Kinksters and Lifestylers out there! Now that we are all getting back to somewhat of a normal life, let's get out there and have some real fun again! I know that all of you are more than ready to get your 'Kink' back on.
Since the creation of 50 Shades of Gray, many Lifestylers have begun to explore the Dom/sub (D/s) lifestyle. Seeing the movies stirred up all kinds of emotions. They were also fun and exciting. They were an erotic way to discover a world of kink that most people did not know about, or thought were too taboo and intimidating. One would think that there has to be more to the D/s lifestyle. You are correct. Let Me help.
When you search the internet for Dom/sub; you get pages upon pages of information. So, where do you start? How do you know if you are a Dom, a sub, a switch, or either of the three? What do they all mean? If you break down all three and start another search; you get a whole other world. It can be very confusing and quite intimidating.
Then, there's "How do I introduce this to my partner?!?" Or if you are exploring together, how do you establish who is what? How do I know if I'm a Dom or a sub? Is there a test that I / we can take?
Introducing 'Goddess Ashlee Presents...' I will have a series of classes that cover a wide and detailed range of subjects on the D/s lifestyle as well as everything related to BDSM and kink in general. Here you will learn the correct way to get started, and or get on the right path to the BDSM world.
In this class, 'Beyond 50 Shades', we will begin with breaking down the true meaning of a D/s relationship and what the two mean. In this interactive class, we will explore and identify both meanings, and determine which role you are best suited for. Followed by what is expected from the role you choose. We will discuss the rules and guidelines for each role. You will leave with a feeling of accomplishment and understanding. Let Me set you on the right path to success!
Host: Goddess Ashlee aka Ashlee Chambers
Instagram: TheOfficialGoddessAshlee & Ashlee.Chambers.x.x.x
Twitter: GoddessAshlee & Ashlee_Chambers
For booking inquiries and more information, please contact GoddessAshlee@protonmail.com or call 813-325-0956