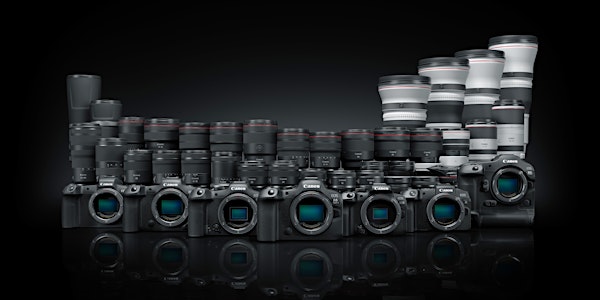 Beyond EOS Basics - ONLINE w/Canon
Canon EOS R System
About this event
Canon does not allow recording of their presentations.
Have you owned your Canon EOS Camera for a while, or just purchased it? Want to know some of the tips and tricks of the camera menus, buttons, and setup? Let Canon Technical Rep Jeff Leimbach take some time and help us unlock some of the amazing features your Canon EOS Camera can do, from buttons, menus, and WiFi.
Presented by Kenmore Camera's Anniversary Sale
February 17th-19th IN-STORE SALE
Online & Live CLASSES
When registering for this presentation you agree to receiving emails regarding specials, upcoming classes and events. You can unsubscribe at any time.