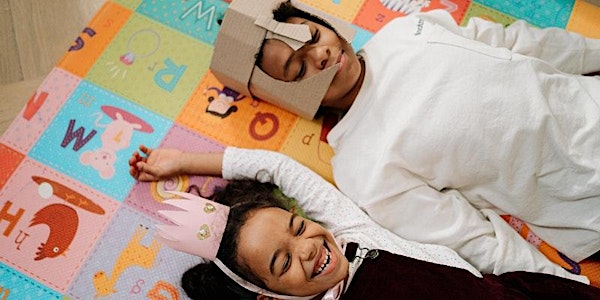 Beyond Cultural Competency
Beyond Cultural Competency: Helping Play Therapists Practice Cultural Humility
About this event
YOU WILL RECEIVE 3 APT NON-CONTACT HOURS FOR THIS WEBINAR. You will have to have your video on during the entire webinar. A post-test, evaluation, and certificate will be sent to you after the webinar is over. This workshop meets APT's definition of "Live Webinar".
The U.S. is very diverse, with people of different races, cultures, and ethnicities. Often times, we see this diversity in our playrooms. Research shows that, unfortunately, culturally minoritized populations suffer disproportionally from mental health disparities. One very much needed intervention is culturally competent mental health care, including in the playroom. These realities and our Codes of Ethics require that clinicians be prepared to effectively meet these needs. However, clearly understanding how to apply a multicultural perspective in assessment and clinical practice, in the playroom, can be difficult to conceptualize. This interactive workshop presents effective ways to implement ethical and culturally informed case conceptualization and intervention in the playroom. We will explore and discuss ways in which multicultural aspects can be infused in play therapy. Participants will engage in the meaningful and therapeutic conversation surrounding race, culture, ethnicity, the intersection of identities and the dynamics of privilege that influence counseling relationships.
Learning Objectives:
1. Define what racial, ethnic, and cultural diversity is and how it relates to play therapy
2. State how awareness and sensitivity to racial, ethnic, and cultural diversity issues go well beyond the assumed categories in play therapy
3. Recommend 3 behavioral tools for fostering a more inclusive environment in play therapy
The Journey Counseling Services is an Association for Play Therapy Approved Provider #22-658.
**By registering for this event, you acknowledge that your name and image of your face may be displayed and seen by other professionals participating in this training, and recorded for viewing for non-contact hours by other participants.**
**By registering for this event, you acknowledge that this webinar may be cancelled, within 48 hours of scheduled webinar, if an adequate number of participants do not register to attend. **
FAQs
Where is this workshop? Virtually on Zoom. The invitation will be sent the morning of the event, before the event starts, with all the details. There are no refunds if you purchase and do not log in and participate.
What if I can't make the date and time of this event? This event will be offered again and the recording will also be available for sale. However, these tickets are only for those that can attend live on this date and time.