Description
The blockchain technology underpinning the cryptocurrency bitcoin is rapidly migrating into numerous new fields, with the potential to completely disrupt both industries and transactions. Emerging studies suggest that blockchain technology will be at the forefront of some surprising new business ventures in years to come. Blockchain entrepreneurs are working toward a future where everything from securing smart cities to vehicle sharing is guaranteed by a distributed public ledger. Is this the beginning of the end for the middleman? In this discussion, we examine the blockchain concept in relation to smart city technology and other applications of blockchain beyond cryptocurrency.
Format:
Networking, food and drinks: 6:30-7:00 PM
Introduction: 7:00-7:20 PM
Discussion: 7:20-7:50 PM
Q&A: 7:50-8:05 PM
Networking, food & drinks: 8:05-8:30 PM
Speaker: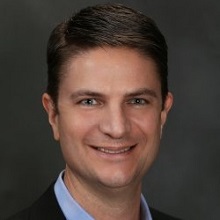 Jarrod Anderson - IBM Watson IoT - Blockchain, Program & Engagement Management
Jarrod is a Principal Program Manager with IBM's Watson IoT group providing leadership in the design, development, delivery and support of global technology solutions for Internet of Things (IoT), Blockchain, and Natural Language Processing (NLP) products, services and engagements. He is fascinated with the speed at which technology is moving so quickly and aspires to help companies explore and implement the newest technologies today.
Additional guest speakers may be added at a later date.